News
Paula Creamer's leading after putting change at Lotte Championship
Whether coincidence or not, Paula Creamer completely changed her putting grip prior to this week's Lotte Championship and after the first round she's tied for the lead in Hawaii.
For the last three years, Creamer has been putting left-hand low. Usually when a player putts left-hand low, they're trying to keep their right hand from being too dominant. The right forearm comes in closer to the body and the left hand starts to have more control over the stroke. Jordan Spieth putts left-hand low, and Rory McIlroy gave it a try for a few months.
During the off week on the LPGA Tour between the ANA Inspiration and the Lotte, Creamer took that time to go back to her normal putting grip. "This is my first week back doing that and using my line," Creamer said after her round, "and seems to be doing pretty good so far."
Creamer, who hasn't won on the LPGA Tour since the 2014 HSBC Women's Champions, made seven birdies and one bogey to shoot a six-under 66 in the first round at Ko Olina Golf Club.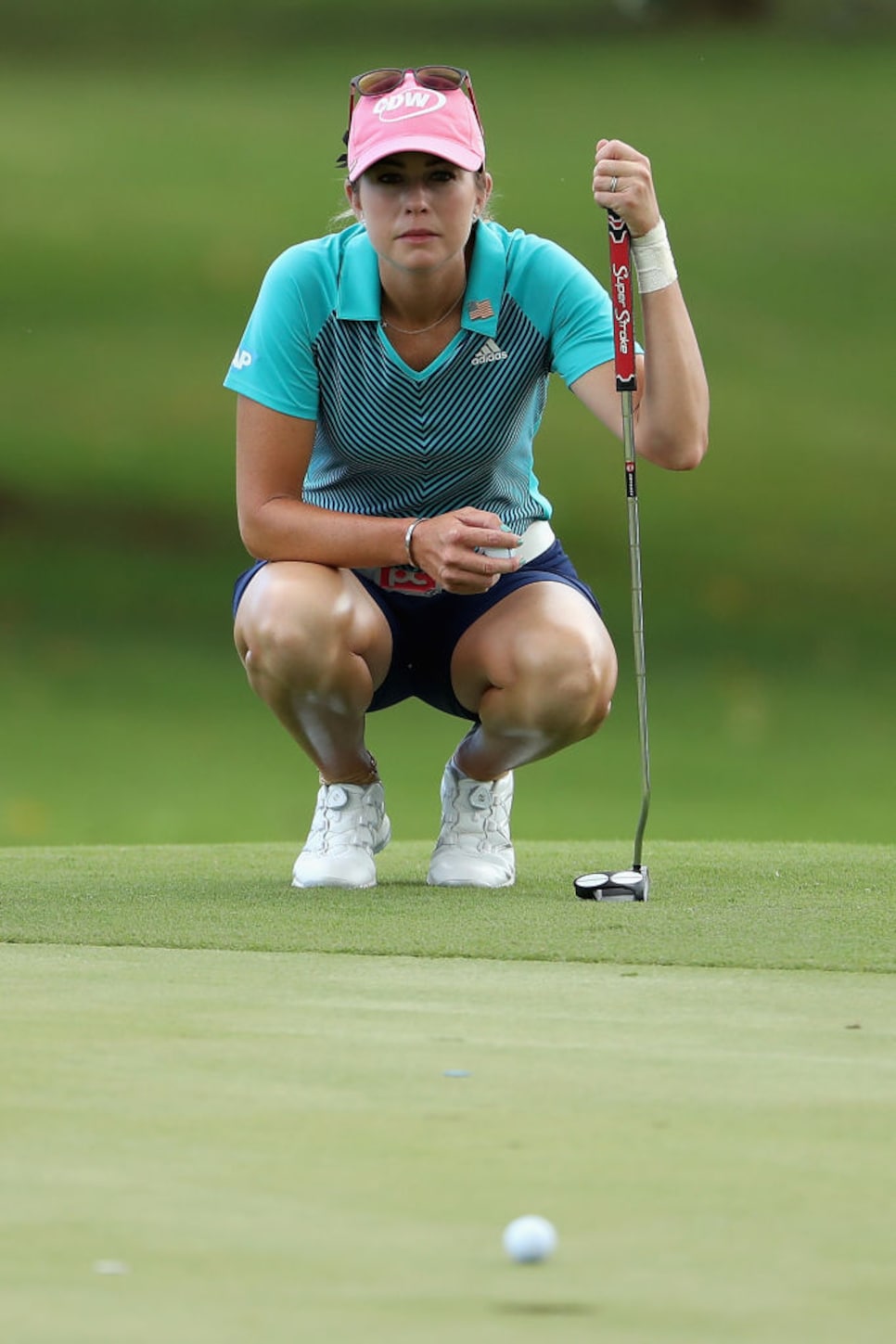 Despite some good ball-striking, Creamer hasn't been seeing the scores she wants. So far in 2017, Creamer has missed the cut in two of the five events she's played. She'd had success with her standard putting grip in the past and decided it was time to change back.
"I hit the ball really well at ANA and Kia, and I just couldn't make any putts," Creamer said. "We talked about how many times I won conventional and how many times have I won left-hand low, and the difference was astronomical. I think I've won 11 times conventional, one time lefthand low."
It's one thing to feel comfortable with a putting change in practice, but entirely different to take it out onto the course for competition. Creamer's stroke took the test well. She had 25 putts in the first round. She'll have to keep putting well throughout the week, as five players sit one shot behind her and fellow co-leader Mi Hyang Lee.