News
Paula Creamer to play in Monday qualifier for a spot in the Women's British Open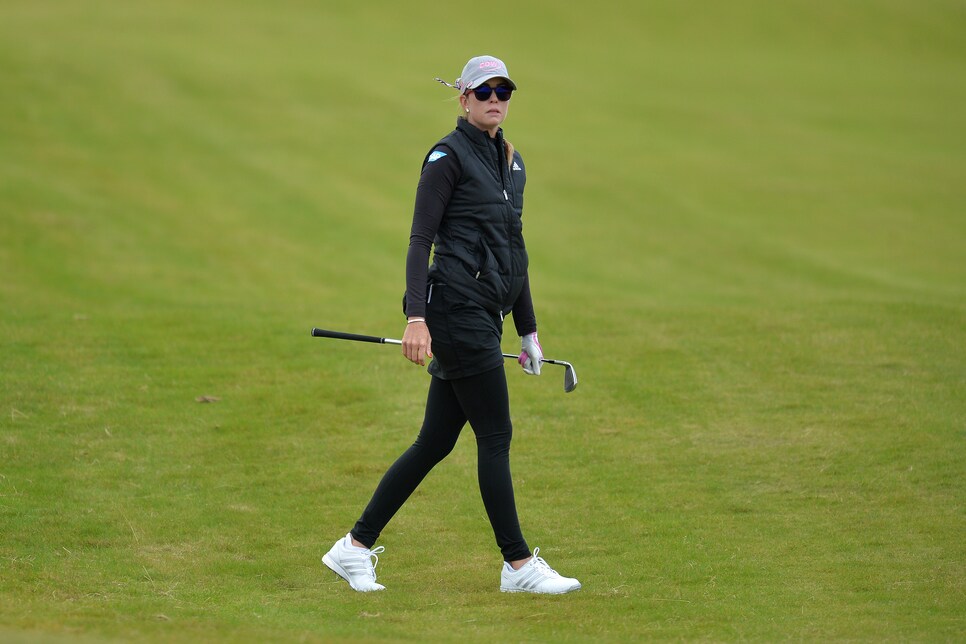 Desperate times call for desperate measures. Which is why Paula Creamer, surprisingly not already in the field at the Women's British Open, will be attempting to Monday qualify into the event in a longshot effort to make the U.S. Solheim Cup team.
Creamer had a solid showing at the Aberdeen Asset Management Ladies Scottish Open this week, finishing T-13 on Sunday. It was her second-best finish of the 2017 LPGA season and scored her some valuable Solheim Cup points.
Heading into the event, Creamer was 20th on the points list with 100.5, but needs to be in the top eight to earn a spot on Juli Inkster's squad that will play at Des Moines Country Club next month. She is expected to grab 13.5 points for her Scottish Open finish, to jump to 114 total. Brittany Lang sits in the eighth spot with 247 points.
With the team being finalized the Monday after the Women's British Open, Creamer has to win at Kingsbarns to have any shot of making the team. But to win, that means she's got to get into the field. So she will play in a qualifier with more than 100 players contending for 22 spots.
Creamer has played in 12 straight British Opens since turning pro. If she were not to qualify, this would be her first time missing the event as a professional.
"I've never actually had to do this, so this is a new experience," Creamer said. "The last time I had to qualify for something was when I was an amateur for the U.S. Open. But you know, it is what it is and I'm going to go out and try to play like a one-day tournament and try to win it. We'll see what happens."
Majors count for double points for the Solheim Cup, so if Creamer could qualify and then win, she would grab 120 Solheim Cup points. Unfortunately, that would still keep her from being inside the top eight, but there are other ways to make the team.
The top two players in the Rolex Rankings not in the top eight in the Solheim Cup points list get on the team. There are also two spots available on the team via Captain's Picks. If Creamer somehow won, it could be tough for Inkster to deny a hot player a position on her team.