News
Creamer: "A big relief off my shoulders"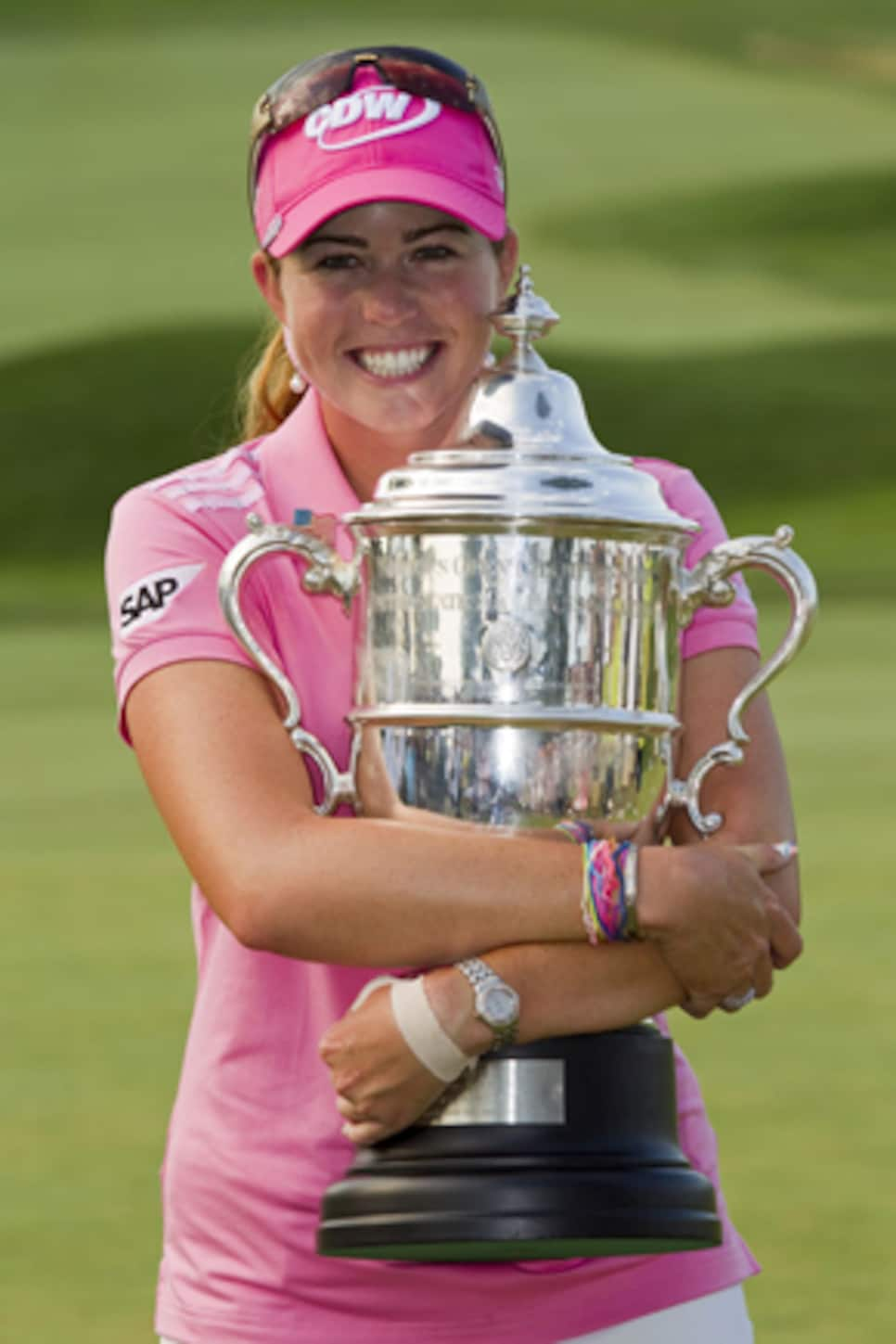 "I'm about 60 percent [healthy]," said Creamer, who's left thumb has been bothering her since she had surgery last March to repair a ligament. "It just shows how much the mental side of golf can really take over. I believed I could do this. I believed I could do this when I had a cast on my hand."
Creamer's two-month layoff last spring might ironically have helped her win today. Patience is a requirement at any U.S. Open Championship (no less, one at Oakmont), and sitting on the bench for two months without being able to play golf was difficult for her to do.
"I think that I've matured," said Creamer, of the past few months. "Sitting at home was not something that I wanted to do, you know, watching golf. I watched all the Solheim Cup videos just motivating myself, just beating myself up every day. I really think it made me stronger."
But don't let Creamer's four-round score of 3 under par fool you; the course wasn't easy. The average score during all four rounds was 76.4, greens were rolling at close to 14 on the Stimpmeter, and Mike Davis set 17 of 18 pins in the same position today as they were during the final round of the 2007 U.S. Open.
But in Creamer's mind, her sole competitor during the entire week was the course itself, and she didn't care at all about how the rest of the field was playing.
"I didn't look at a leaderboard until the 18th green," said Creamer, who played in her eighth U.S. Women's Open this week. "A goal of mine was to just go and play the golf course, and if somebody played awesome, then somebody did. I didn't want to change my game plan...I wanted to go out and play the golf course and I did."
And for pulling off the enormous first Major win, Creamer says she'll be awarding herself a Birkin bag and a skydiving session.
Someone care to snap a photo of the latter?
(Photo provided by the USGA)