The Loop
Paul McGinley says 'little chance' Rory McIlroy misses Olympics over Zika virus threat
Stories of interest you might have missed…
Rory McIlroy has been considering the possibility of not playing in the Olympics, citing the Zika virus. But Irish team leader Paul McGinley said in this story by Brian Keogh of the Irish Golf Desk that it's unlikely that McIlroy will stay home.
"It's an obvious question of concern to all Olympic athletes," McGinley said. "There's very little chance Rory won't go unless the IOCs medical experts change their view."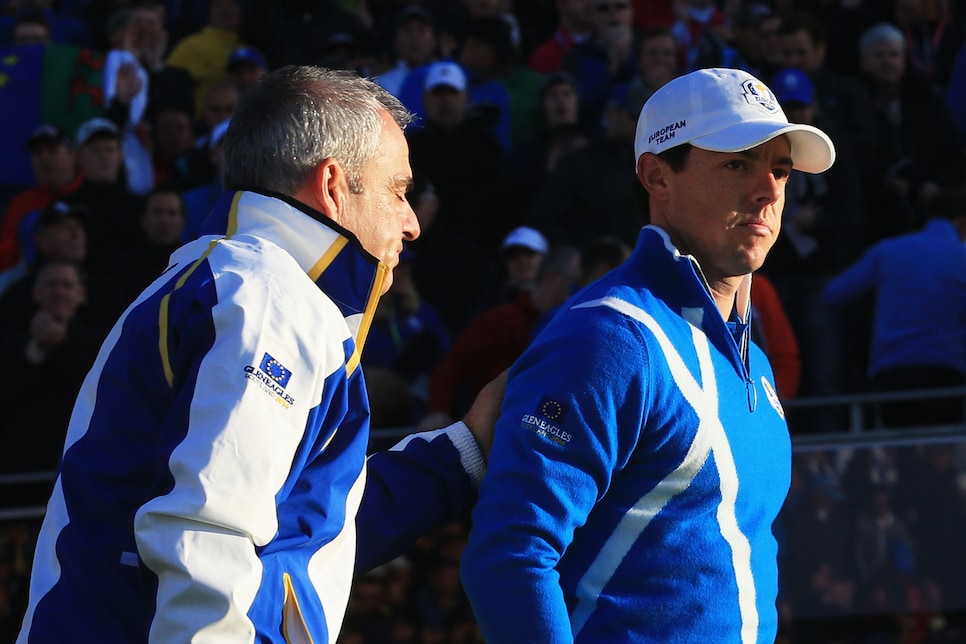 'What if golf rebranded itself as a team sport?'
Golf has been pondering how to generate more golfers in the interest of growing the game, which prompted this question from Brian Costa in the Wall State Journal: "What if golf simply rebranded itself as a team sport?"
Costa, in this story, examines "Nextgengolf, a Boston-based startup that functions as the organizing body for millennial golfers in the U.S.," he writes. "Since forming in early 2014, Nextgengolf has grown its membership to around 30,000 people. All are between the ages of 18 and 34. None of them play as individuals."
Could Renaissance Club take Muirfield's spot in British Open rota?
The R&A having removed Muirfield from the British Open rota will result in a massive economic hit for the East Lothian economy, unless…
Unless an alternative course in the area would host the Open.
"Having staged the Aberdeen Asset Management Scottish Open for the first time last summer, Gullane could be a possible alternative for the R&A if the men-only status quo remains at Muirfield," Martin Dempster of the Scotsman writes. "The only other course in East Lothian which would come close to being considered for the Open Championship, both in terms of its challenge and also having enough space to handle the event's infrastructure, is The Renaissance Club."
The Renaissance Club has been open only since 2008, "but the Tom Doak-designed layout is a formidable par-71 test at 7,300 yards," Dempster writes.