PGA TOUR CHAMPIONS
Paul Goydos takes blowtorch to Champions Tour's cart situation, says tour lacks leadership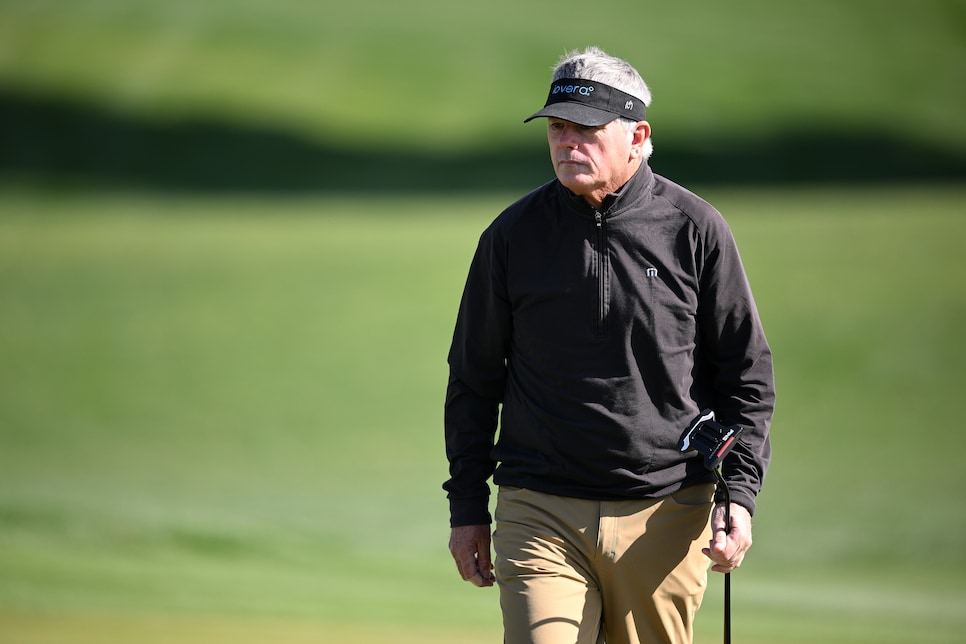 Paul Goydos, how do you really feel?
The 58-year-old journeyman pro dropped a Twitter bomb Saturday when he sent out a comment saying that he's at a "competitive disadvantage" by walking in PGA Tour Champions events. The tweet had a photo attached that showed several golf carts being driven on a fairway.
He also continued by taking a swipe at PGA Tour commissioner Jay Monahan for what he considers to be a lack of leadership and calls the cart situation a "clown show." He eventually took down the tweet, but an image of the original can be found here: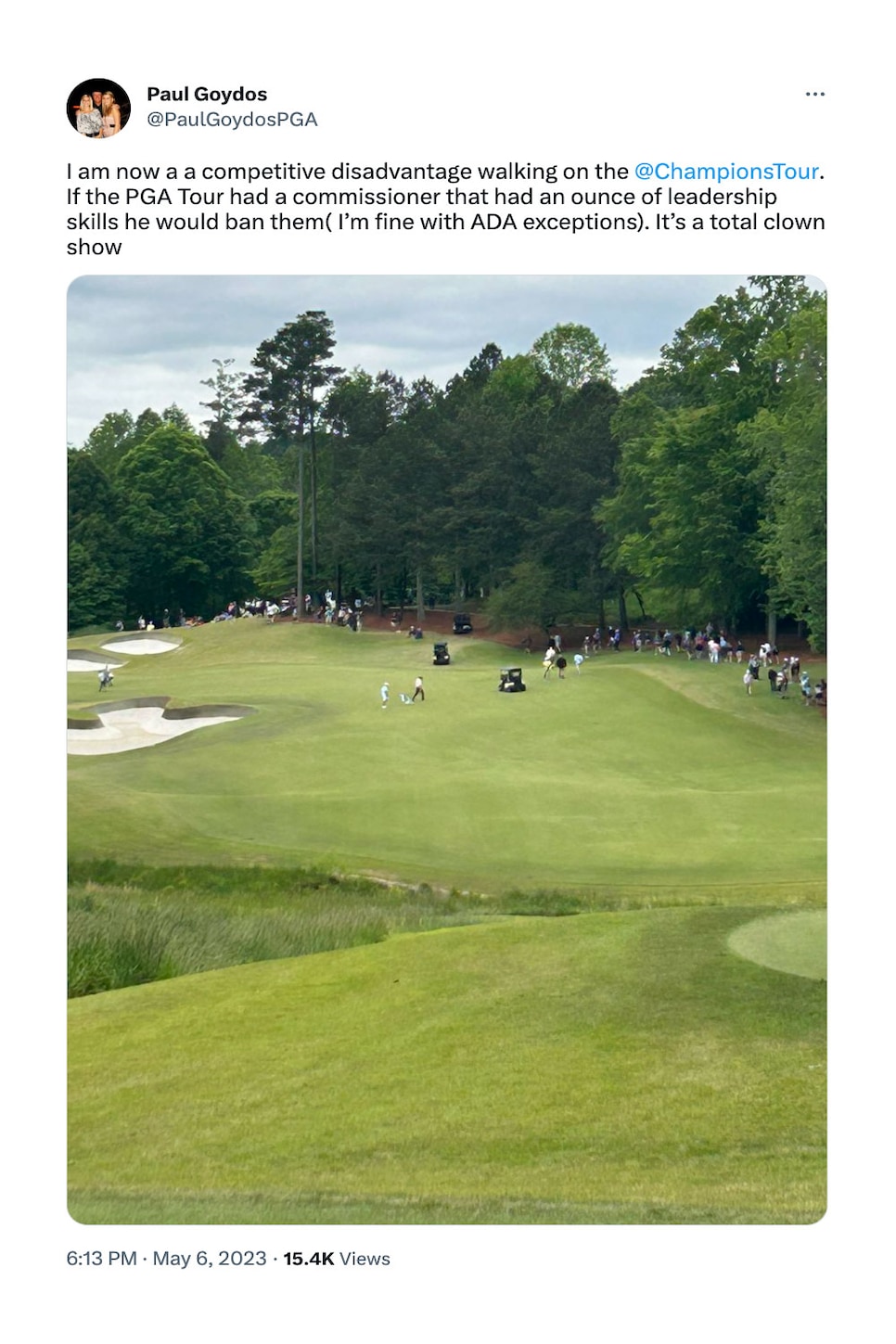 Goydos, known for having strong opinions during his entire professional career, continued to answer tweets over the next several hours. One commenter asked Goydos why he doesn't use a cart if he feels like it would help him be more competitive. "As a player that thinks you shouldn't allow them I would be hypocritical to take one during tournament rounds. My mother taught me that '2 wrongs don't make a right.'"
Another message asked Goydos to explain more about why he feels so strongly about being at a disadvantage. He responded by saying that he's seen players actually drive their golf cart to the green on a short par 4, survey the green, then walk back to the fairway to hit their approach shot, leaving their cart up by the green.
He continued to respond to commenters into Sunday morning.
Goydos won twice on the PGA Tour, at the 1996 Bay Hill Invitational and the 2007 Sony Open in Hawaii. He's won five times on the PGA Tour Champions, with his last victory coming six years ago.
He finished 15 shots behind winner Stephen Ames at this weekend's Mitsubishi Electric Classic at TPC Sugarloaf in Georgia.