The Loop
Paul Goydos not only carries handicap, he posts scores quickly, including Friday's 62 and pro-am scores
Not many tour players carry handicap indexes, much less post their own scores, including those shot in tournament play, but Paul Goydos is among their ilk and surely the most diligent in doing so.
How diligent? Goydos shot an eight-under par 62 on the Cochise Course at Desert Mountain Golf Club in Scottsdale, Ariz., in the first round of the Charles Schwab Cup Championship on Friday (and taking a three-stroke lead in the process) and the score already shows up at GHIN.com.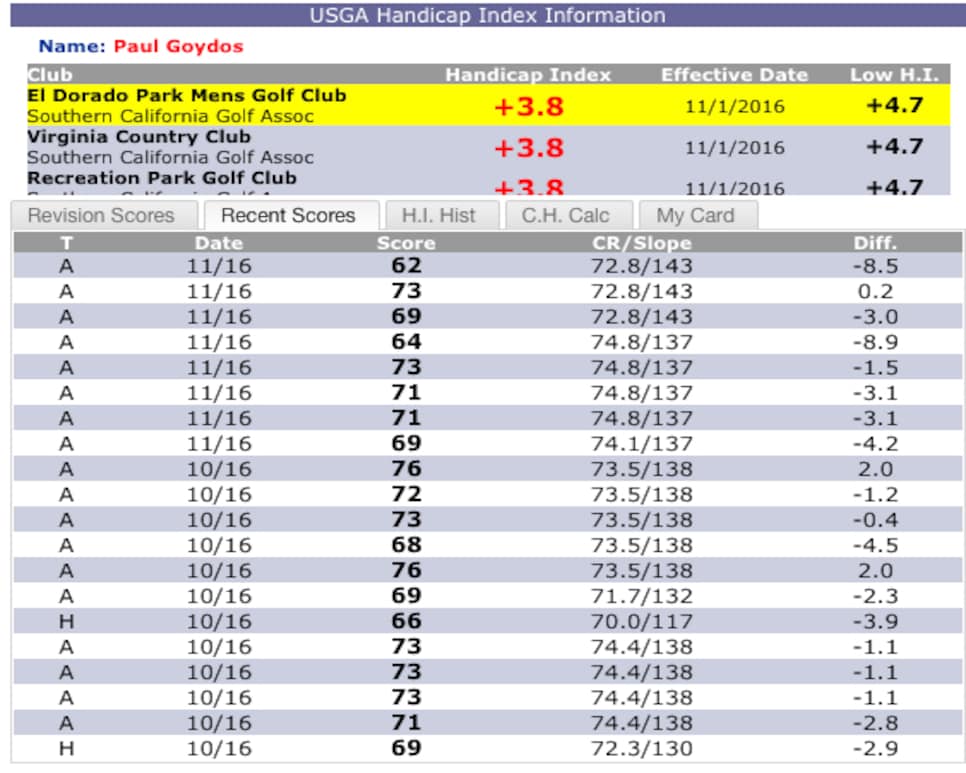 And not only did he post his first-round score, he posted his pro-am scores, too (the 73 and 69 that preceded the 62).
His scores from the Dominion Charity Classic the week before also appear, including the 64 he shot in the final round to tie for 10th.
When Goydos is home in California, he frequently plays with friends, hence the necessity of keeping a handicap index.