News
Chaplet wins Latin America Amateur, spot in Masters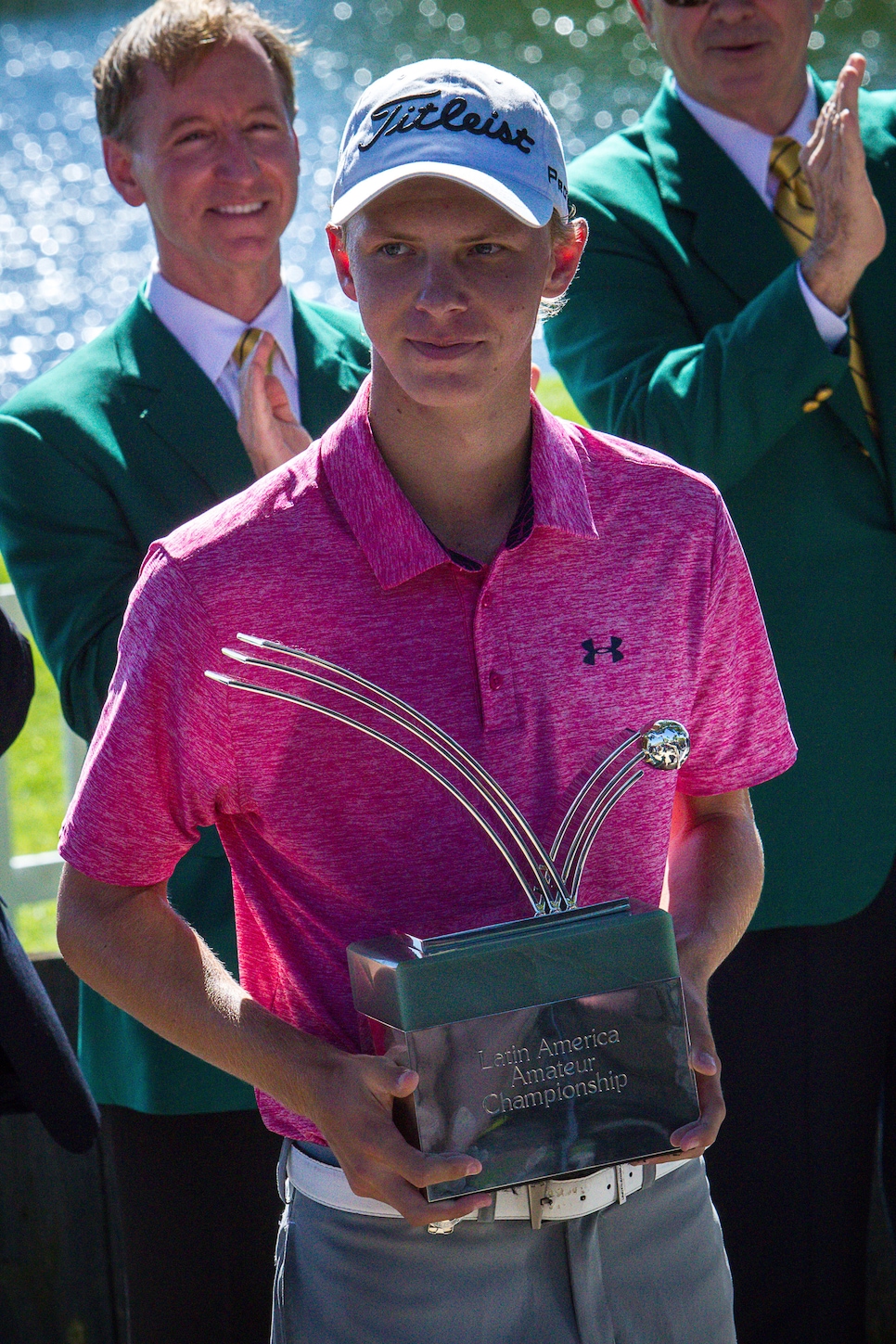 The goal was simple for Paul Chaplet. The 16-year-old high school senior from Costa Rica wanted to play well enough in last week's Latin America Amateur Championship to impress American golf coaches in hopes of earning a college scholarship.
He did that and more as the second-youngest player in the field at Casa de Campo's Teeth of The Dog walked off the winner in the Dominican Republic after a closing two-under 70 gave him a three-under 285 and a one-stroke triumph over Venezuela's Jorge Garcia.
With his victory in the second playing of the event, Chaplet gets the chance to make another impression come April, as he earned a Masters invitation among the spoils of victory that also include exemptions into the U.S. and British Amateurs and into final qualifying for the U.S. and British Opens.
Chaplet held the lead during the Saturday's third round but struggled coming in, shooting four over on the final four holes to fall four strokes off the pace. However, when 54-hole leader Gaston Bertinotti woke up at 9 a.m. for his 9:32 Sunday tee time, scrambling to get to the first tee with no warm up, it opened things up for the chasers. (Bertinotti closed with a 77.)
Chaplet capitalized, making three birdies on the front side to take the lead and this time holding on down the stretch in the event run by Augusta National, the R&A and the USGA.
Come April, Chaplet—who took up the game in 2009 on a lark when his mother bought his sister a golf lesson and he just happened to tag along—will be not only the first golfer from his country to play in the Masters, but the first from Central America.
"It means everything to me," Chaplet said. "It's everything you can dream of really."