News
Paul Casey wins Valspar Championship for second career PGA Tour victory, his first since 2009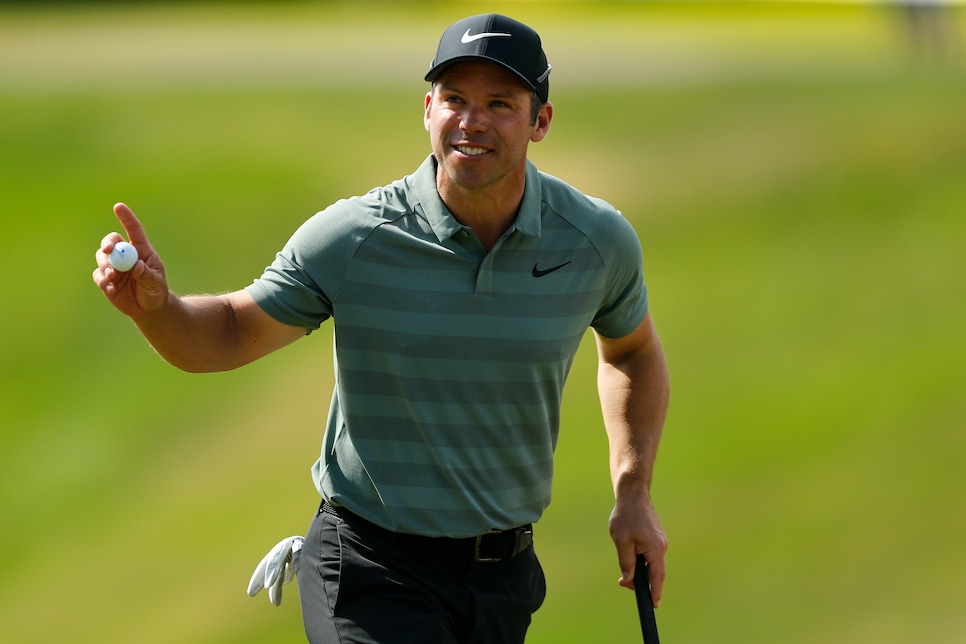 After Friday's second round of the Valspar Championship, Paul Casey said "I want to win this week, but if I don't I want Tiger to win this week." One of those wishes came true.
Casey played a brilliant round on Sunday on the Copperhead Course at Innisbrook, closing with a six-under 65 to earn his second PGA Tour victory, his first since the 2009 Shell Houston Open. It's also his first worldwide victory since the 2014 KLM Open on the European Tour.
"He (Woods) made it look easy for such a long time, and it's not," said Casey, who finished at 10-under 274. "I've won a few times in Europe, [but] to take this long to get my second victory on the PGA Tour, it's emotional. I've worked so hard, I'm so happy for it."
Casey's won more than a few times on the European Tour, 13 to be exact, which always made his lack of victories on the PGA Tour so puzzling. He's given himself plenty of chances though, finishing inside the top seven now 21 times since the beginning of 2015, including two runner-up finishes that year. Sooner or later, win No. 2 was going to come.
"A lot of practice. I work hard at it. I think the biggest thing was I lost a friend last Saturday, at Mexico, played with a heavy heart, maybe that was the difference."
The Englishman made seven birdies and just one bogey on Sunday, needing just 21 putts along the way. The winning putt ended up being a 21-footer for birdie at the par-3 12th, the last Casey made all day. In addition to this win, he's made all six cuts this season, finishing inside the top-20 five on five of those occasions.
Finishing in a tie for second at nine-under 275 were Woods and Patrick Reed, who looked to be in prime position to get into a playoff with Casey when he found the green with his approach shot at the 18th hole, needing only a two-putt par. His birdie effort was so short that it rolled back to his feet on the treacherous 18th green, leading to a bogey for a three-under 68.
In the group behind Reed, Woods mounted a late charge, finally making his second birdie of the day from 43 feet at the par-3 17th to get to nine under. His last birdie effort at the 18th came up two feet short, and he cleaned up the par for a one-under 70. It was an exciting week for the 14-time major champion and a promising sign. He'll be back next week at the Arnold Palmer Invitational at Bay Hill, where he looks to capture his ninth career victory.
Sergio Garcia, who matched Casey's Sunday 65, finished alone in fourth at eight-under 276. Rory Sabbatini and Justin Rose tied for fifth at seven-under 277.