News
PGA Championship 2020: Paul Casey on spectator-less golf events: 'I've really struggled with it'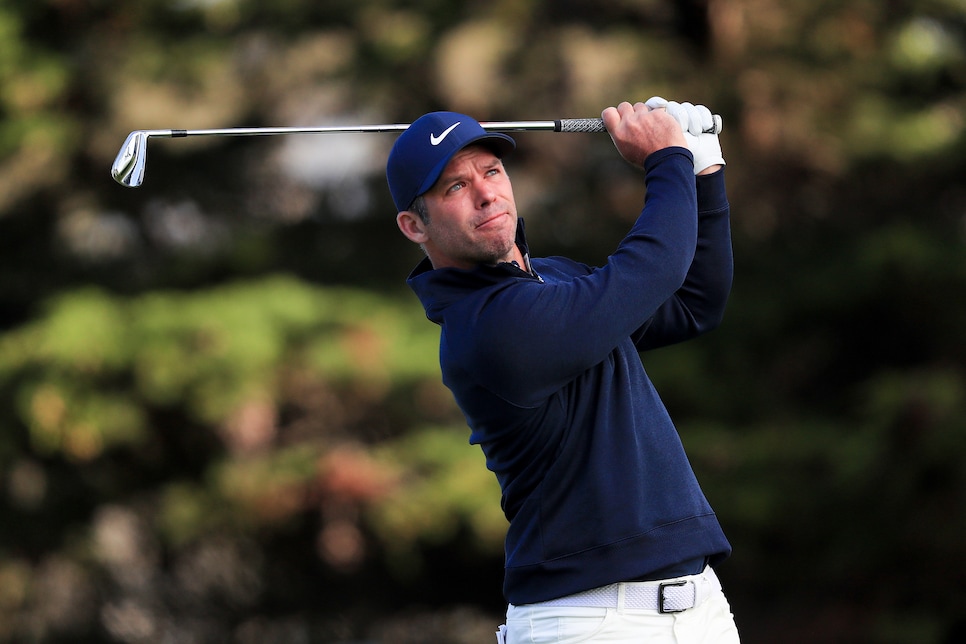 Our country faces a number of pressing issues at the moment. At the very bottom of the list? PGA Tour pros having to play golf in front of zero fans.
That said, the lack-of-buzz narrative is one fans (gamblers) and some media members have used to question why (insert player) is struggling post-quarantine. Rory McIlroy, who had a streak of five consecutive top 5s prior to the shutdown and has not had a single top 10 during the restart, may be one of the players feeling the effects of a spectator-less tour.
While McIlroy didn't come out and say exactly that, he did recently say that all these events "feel the same." Other pros have gone with the packaged "it's different, but it's still golf" answer.
You can count Paul Casey among those who have had a hard time with it, and he may be the first to flat out admit as much. On Friday at the PGA Championship, Casey, who shot a three-under 67 to reach five under after two rounds, said it's been the main reason he's struggled of late.
"So yeah, my game has not been good," said Casey, who entered the first major of the season having missed two of his last three cuts and finishing no higher than T-32 since the restart. "I commented yesterday, I've actually really struggled with not having fans out. I've really missed it, plain and simple. I've felt I've not been able to sort of just get the excitement going, lacking energy and all that goes with having fans at a sporting event at a golf tournament, I just genuinely miss it."
No one will be weeping for the Englishman, but his honesty is admirable. Plus, it seems to be a legitimate justification for his poor play. Casey had the best season of his career in 2018-'19, defending his title at the Valspar Championship for his third PGA Tour victory and earning a career-high $4,257,040.
"I felt very flat, as I'm sure you guys, too. Life away from the golf course here is also quite flat. We would always go out. You'd go out and have dinners and hang out with people and none of that exists now as we know it. So the whole for me, yeah, I've not really enjoyed being out playing golf."
It does not appear to be affecting Casey this week, however. He's in contention heading into the weekend at Harding Park, where the 43-year-old will have a chance to win his first major.