LIV Golf
Paul Casey, a former critic of Saudi Arabia's involvement with golf, explains why he signed with LIV Golf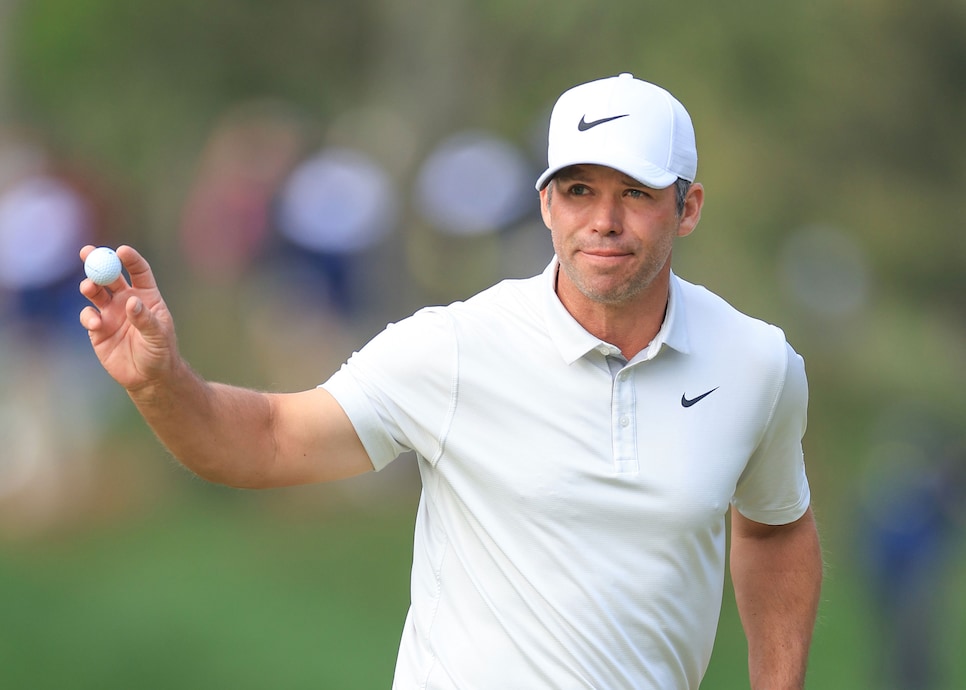 BEDMINSTER, N.J. — Paul Casey knows he'll be accused of flip-flopping. But according to the Englishman, his stance has not been reversed as much as it has been enlightened.
Casey, you may recall, is a former ambassador for UNICEF and was one of the first golfers to speak out against Saudi Arabia's involvement in golf. "It just didn't sit well with me," Casey said in March 2019 when declining to play in the Saudi International. "I've not talked too much about it and I'm not sure I want to, but certainly signing a deal and being paid to be down there … I would be a hypocrite if I did that. Anybody who says sport isn't political, that's rubbish. Sport is very political. I'm glad I took a stance, more so if it highlights the issues within the region, especially next door in Yemen. I've seen the numbers. In Yemen, 22 million people are facing starvation, 11.5 million of them kids. I didn't want anything I do to get in the way of a great organization like UNICEF."
However, Casey ultimately changed his mind and has competed in multiple Saudi Internationals. This week, he is making his debut with the Saudi-backed LIV Golf circuit. Speaking to the media at Trump National Golf Club Bedminster on Wednesday, Casey was asked what changed his original position.
"I then went to Saudi while I still had that relationship [with UNICEF]. As they reminded me, it's about inclusion, and by not engaging and not participating and not traveling to countries, you harden positions if you do that," Casey said. "You have to be inclusive."
Casey said he's visited Saudi Arabia multiple times and asserted he has "seen change." He spoke about playing golf with two women earlier this year in the kingdom and how that experience helped shape his newfound perspective.
"I played with a young girl in the pro-am at the Saudi Invitational earlier this year, 17 years old. I played with her father. I played with another lady who's a human-rights lawyer," Casey said. "They were brilliant company, entertaining, and that young girl spoke of how things have changed and that just in the last couple of years since she took up the game of golf, how things have radically changed for her and her family and that that opportunity wouldn't have been there more than a couple of years ago.
"That was such a positive experience for me. That was one of the reasons why I love being a golfer and traveling the world and meeting people."
Saudi Arabia has been accused of numerous human-rights violations, including its treatment of women, dissidents and the gay community. When asked his thoughts on the lack of gay rights in the country, Casey responded, "It's not a subject I know enough about to speak about."
However, Casey reiterated that, in his opinion, "change is happening," and it's "not where you're at, it's where you're going."
"There's many places on the planet that I've been to, that I've been paid to go to, which I'm not sure I can say the same thing in terms of their trajectory," Casey said. "But I can honestly look you in the eye and say that I see a trajectory, a positive trajectory in the kingdom, and it was a really good experience that I've had when I've been there, and I hope it continues."