News
Paul Broadhurst wins the inaugural Ally Challenge, his third victory of the year and second in Michigan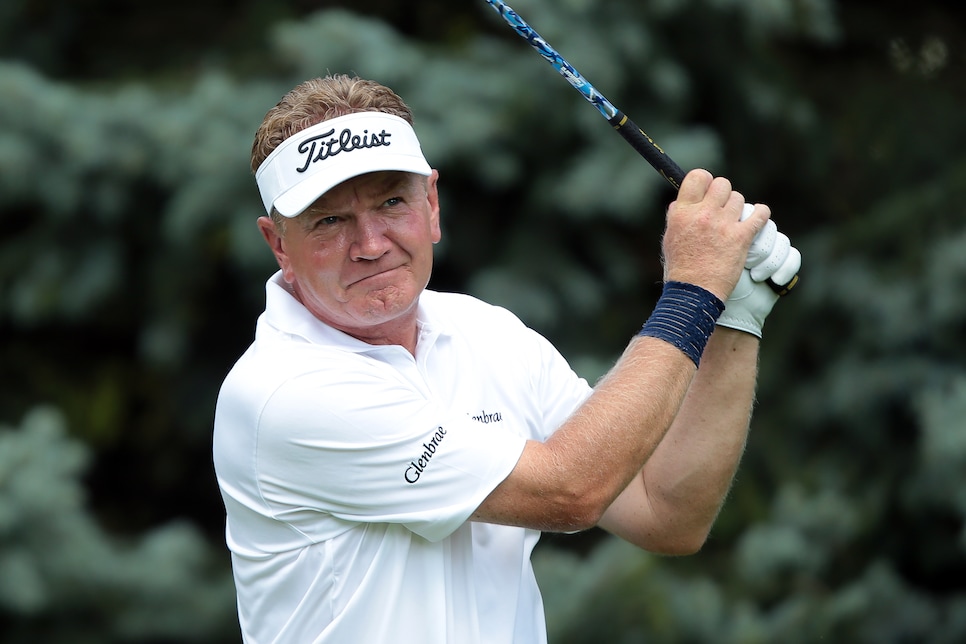 The Ally Challenge is a new PGA Tour Champions event on an old familiar course for many players in the field, none of whom played it as well as a Warwick Hills Golf and Country Club rookie.
Englishman Paul Broadhurst, 53, won the inaugural Ally Challenge on Sunday, shooting a six-under par 66 on the Grand Blanc, Mich., course to win by two over Brandt Jobe and three over Warwick Hills veterans Mark O'Meara and Tom Lehman.
Warwick Hills was the site of the PGA Tour's Buick Open beginning in 1958 and concluding in 2009, when Tiger Woods won the tournament for the third time.
"To go back to places you know so well and enjoy so much is a great thing," Lehman said earlier in the week.
But it was the player who had never played there before who prevailed. Broadhurst, who never joined the PGA Tour, played 54-holes in 15-under par 201 to record his third victory of the year and fifth of his senior tour career.
"Pretty special," Broadhurst said. "I was seriously not about to play this week. I was back home last week and pulled a muscle in my back. The physio's done a great job out here this week to get me fit. Obviously pleased to be here and win once again in Michigan."
Broadhurst, who won the KitchenAid Senior PGA Championship in Benton Harbor, Mich., in May, made seven birdies, but the key to his round largely were par saves on the back nine.
"To come here and play as well as I did, although at times it was really scrappy, my game wasn't totally in the groove," he said. "It was in spells. The back nine was a little bit scrappy. Hit some poor tee shots and the rhythm was getting quicker and quicker."
His most impressive birdie came at the par-5 13th hole. When his drive wound up in an old divot, he was not able to reach the green in two, so he laid up. He left his third shot 30 feet short of the hole, then made the birdie putt.
It was a dagger for O'Meara, who had trailed by one and reasonably could have expected to pull into a tie for the lead. But after reaching the green in two, O'Meara three-putted and made par to lose a shot rather than gaining one.
Still, it was a surprisingly strong performance for O'Meara, who is now 61 and generally no longer a factor. O'Meara's tie for third was his best finish since 2015.