News
The right win at the right time
After turning 50, Paul Broadhurst needed something desperately to go his way to keep his golf career going. And then it did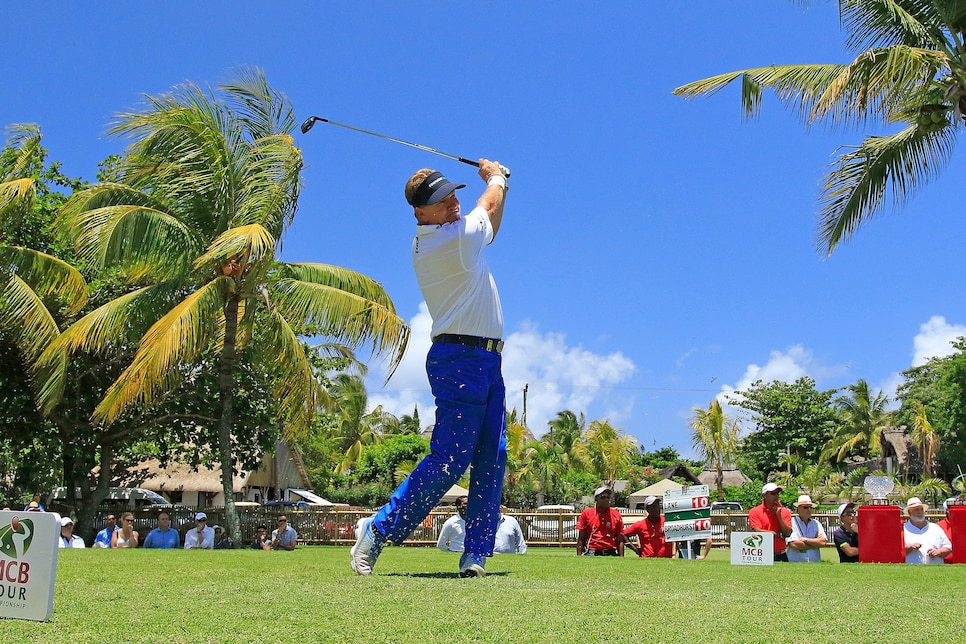 It's a bit like winning the lottery for anyone playing on the European Seniors Tour. When Paul Broadhurst claimed the Senior Open Championship title at Carnoustie last July, it wasn't just another tournament victory for the six-time European Tour champion. For a man who had spent the previous four years barely scraping a living on various mini-tours and regional pro-ams around his base in the English Midlands, beating nearest challenger Miguel Angel Jimenez brought with it a huge change in lifestyle. Suddenly, the 51-year-old Englishman was exempt on the PGA Tour Champions in the United States through the end of 2018—and within touching distance of previously unimaginable financial security.
"I played all kinds of places in my late 40s," Broadhurst says. "The 18-36 Tour. The Eagle Tour. I played a couple of EuroPro Tour events. But mainly I was teeing-up in pro-ams. It was difficult, I won't lie. It was panic stations when I lost my European Tour card at the end of 2011. I didn't know what I was going to do. I did try the tour school in 2011 and 2012, but failed both times.
"So I didn't know what I was going to do. I thought about teaching, but I'm not really cut out for that. I felt as though I had enough cash put away to get me to 50. So I played in those PGA region events. I did that for four years making virtually no money. But the key was maintaining some sort of competitiveness. I actually played well and shot some good scores. But I was only making about £25,000 a year. With a wife and four kids to support, I was taking a massive loss every year. But it was all about being prepared for turning 50."
It's safe to say he has made the most of his new career since passing that landmark.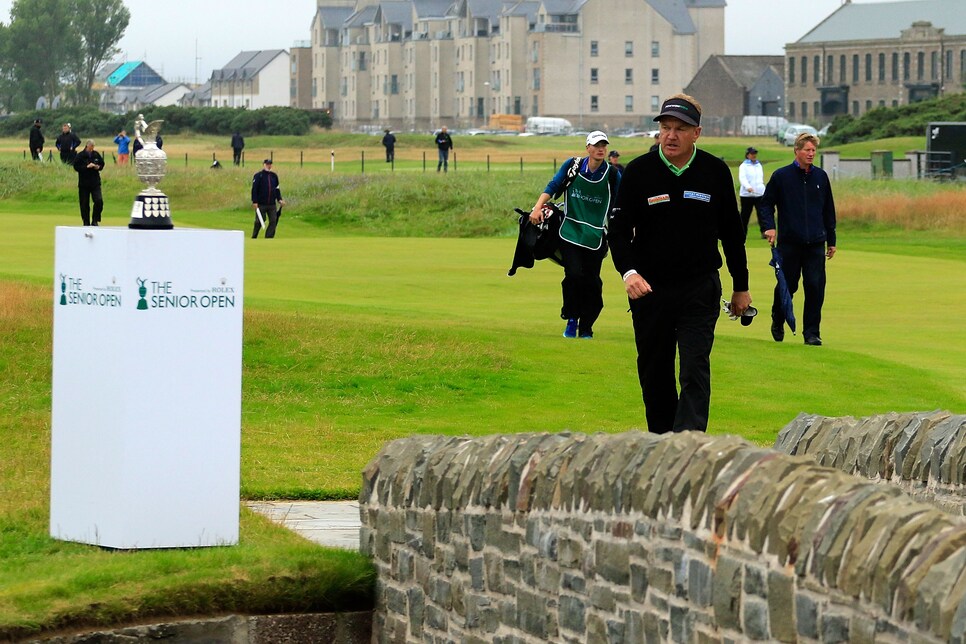 "This is the first time, other than the 1991 Ryder Cup at Kiawah Island, where I've been in the limelight," Broadhurst says. "So life has been good the last 18 months. The travel is the worst part of what I'm doing, but the best part is my bank balance. We had four years of being really careful about what we spent. We weren't scrimping and saving, but it wasn't easy. Now we've been able to do the house up a bit, and we have a nice car. Before, we couldn't do those things.
"Something had to happen. Which is why the four years leading up to 50 were so important. My 50th birthday [in August 2015] was massive. I had to hit the ground running. I knew how much money we had behind us and that wasn't going to last too long. There was pressure, but I had something to play for.
"My wife [Lorraine] and I have a running joke. Every time she needs something done in the house she tells me I need a good low round so that she can buy new curtains or whatever. So I'm always playing for something."
All of which is ample reward for much hard work with coach Tim Rouse on Broadhurst's distinctive swing, a method once described as "having more planes than Heathrow Airport." Forever inconsistent as a junior—"I was either brilliant or missing cuts"—Broadhurst today is a very different player from the erratic individual who, at his best, was able to shoot 63 in the 1990 Open Championship at St. Andrews and emerge unbeaten from the 1991 Ryder Cup.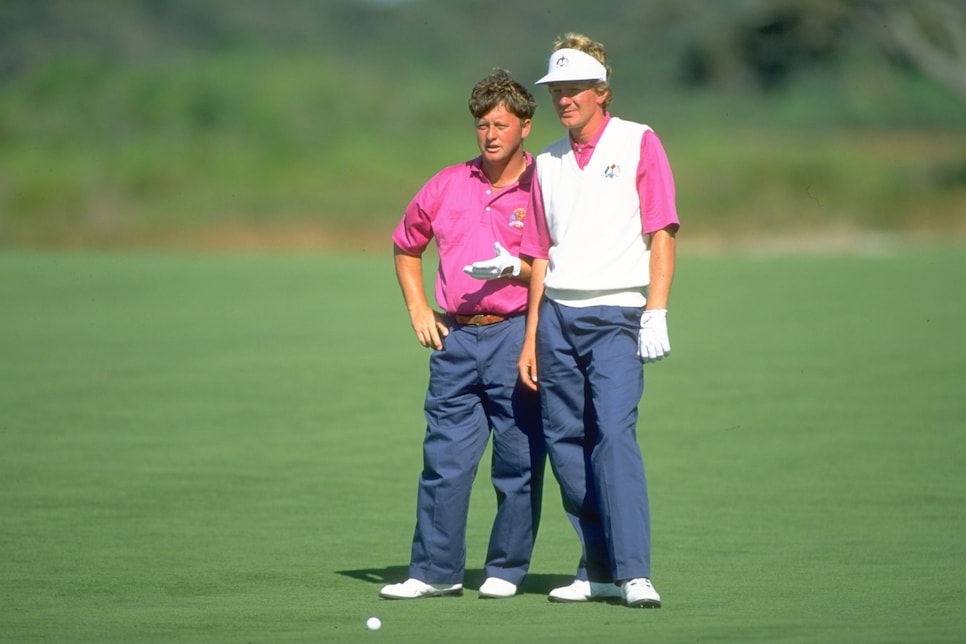 "I was fed up being the guy who was on a roller coaster every week," says the two-time Portuguese Open champion, who was also the leading amateur in the 1988 Open Championship at Royal Lytham. "My old swing was all mine, if I can put it that way. It was good some weeks, but broke down on others. When I was on, I was great. But if not I was missing the cut. I'm a lot more consistent now and hitting the ball a lot better.
"Ironically, I was always known as a great putter, but now I'm really streaky on the greens. That's how my game has gone though. In the Senior Open last year, I didn't hole a thing for the first round-and-a-half and was three over par. I made everything over the closing holes though. But it was my ball-striking that got me into position to do that."
Perhaps the most impressive aspect of Broadhurst's play at Carnoustie nine months ago, over what many regard as the toughest finishing stretch in the game, was how aware he was of the difference between finishing first and second would make to his life going forward.
"When I took the lead on the 16th hole, I said to my son, Sam, who was on the bag, 'We may never get a chance like this again so we better take it,' " he says. "But at that stage it was about winning the tournament. The bigger picture came later. It hit me then what it all meant. Right away, in fact. Within minutes, I had Champions Tour officials asking me if I wanted to play in the States the following week. I didn't. Instead, I took two weeks off to think about things."
Since winning at Carnoustie—a victory that earned him a place in the upcoming Open Championship at Royal Birkdale—Broadhurst has played steadily and well in the U.S. Victory at Pebble Beach in September at the Nature Valley First Tee Open proved a point, that he was good enough to compete successfully away from his home environment. So far in 2017, Broadhurst's best performance is a T-4 at the Allianz Championship, one of three top-25 finishes in five PGA Tour Champions starts as he sits 24th on the Charles Schwab Cup points list.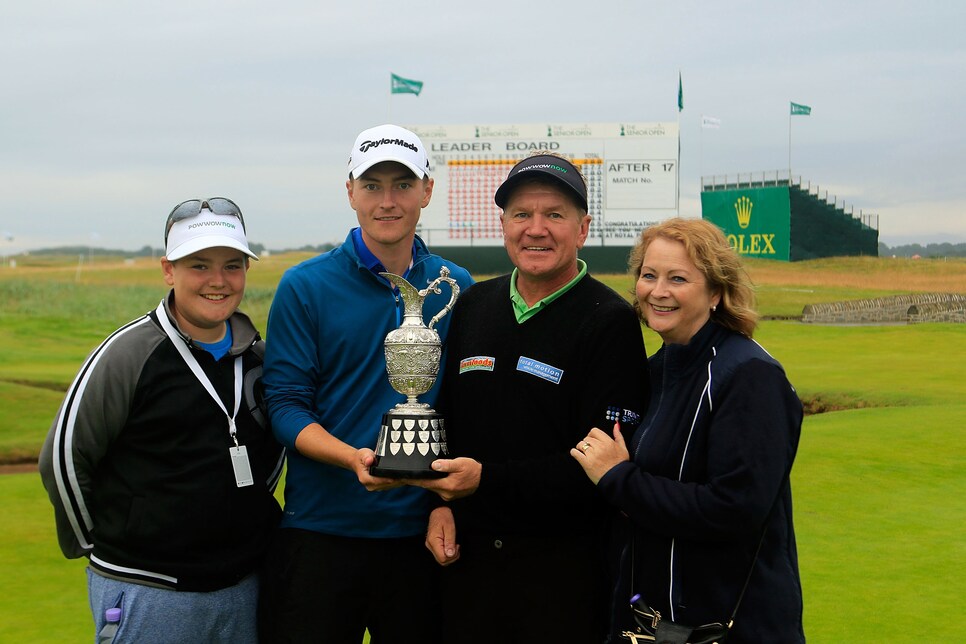 Not that he is taking anything for granted. As ever in life, there are challenges to overcome, both on and off the course.
"I haven't moved to the States," he says. "My youngest son is only 12 years old, and he is keen to stay at home and at school. And my wife wants to travel with me after me being away a lot for 23 years on tour. So my daughter has been looking after my son while we are away—she is our part-time nanny. And that's working at the moment. It's hard to be away, but this is such a big opportunity, and I probably have only about a five-year window to make the most of it.
"The standard on tour is incredible. I know I have to be at my best to win. There is no shooting level-par one day and still having a chance. What has struck me most though, is that age doesn't seem to matter. They can all still play into their 60s, guys like Jay Haas and Fred Funk. They all hit it out there 270. They all putt for fun. And they are all really keen. So winning is hard. There are 78 guys in the field every week, and 50 of them can win. It is that competitive."
Ah, but so is Paul Broadhurst, the man who won the lottery and made the most of it.