People Helping People
The Oakland A's allowed another team to fly their All-Star pitcher to L.A., remain the most embarrassing franchise in pro sports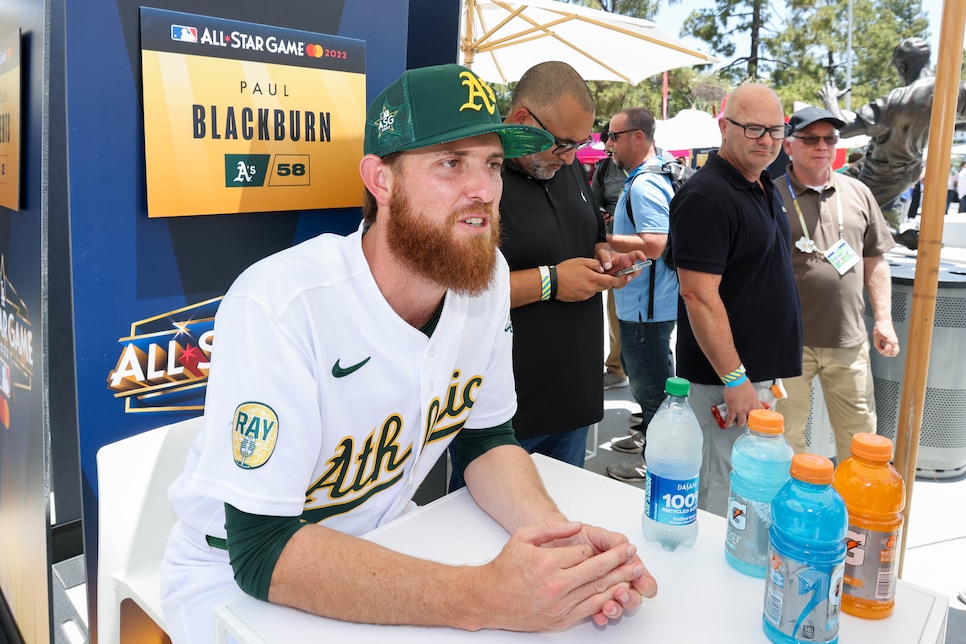 The Oakland Athletics are currently enjoying one of the worst seasons in franchise history, sitting at 32-61, putting them a full 28 games back of the Houston Astros in the AL West. Even if the A's were to match that win total in the second half (unlikely given they have 24 less games to work with), that would put them at 64-98, which would be the franchise's worst record since 1979.
Despite the futility, Oakland did send one player, starting pitcher Paul Blackburn, to the MLB All-Star Game, which is set to take place in L.A. on Tuesday night. Of course, every team gets represented, so they had to send someone. But Blackburn is having a solid year, too, and is deserving of the honor.
You would think that the A's would be proud of that. That they'd be thrilled to send their best pitcher to Hollywood to represent the franchise. That they'd ... wait for it ... treat him like an All-Star. You'd be wrong. Apparently, the A's were too cheap to fly Blackburn on a private plane, which is a common practice for organizations sending their players to the ASG. Instead, Blackburn was set to fly commercial to L.A. from Houston, where the A's just finished up a three-game set against the division-leading Astros.
Funny enough, it was those division-leading Astros who swooped in to save the day for Blackburn, who hitched a ride on their charter:
Man, do you realize how much of a dogs--- organization you have to be to make the lying, cheating, stealing Houston Astros look like the good guys? Truly, truly embarrassing stuff for the A's, though that's sort of become par for the course.