The Loop
Paul Azinger on key to U.S. Open: 'You can't grumble your way' to victory
How do players cope playing the first two rounds in fits and starts on an exceedingly difficult Oakmont Country Club course with ever-changing conditions, in a U.S. Open?
Attitude, Fox Sports' analysts Paul Azinger and Brad Faxon agreed on Friday.
"It's all about attitude at this point," Azinger said. "A bad attitude's like a flat tire. If you don't change it you're not going anywhere. If ever there was a place to have a great attitude it would be at this golf tournament."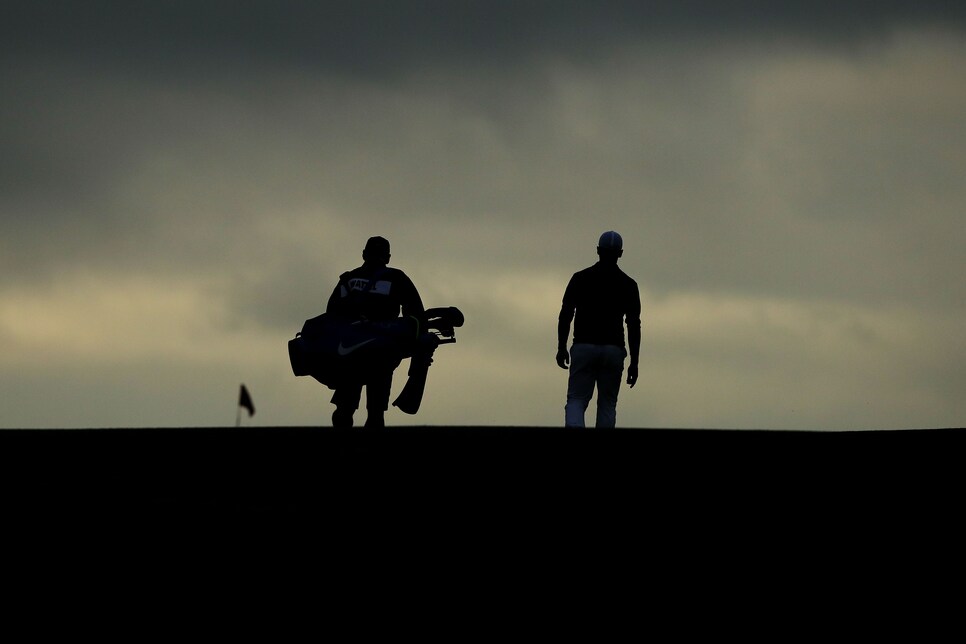 Faxon said that it brought to mind the '86 U.S. Open at Shinnecock Hills.
"In 1986, Bob Rotella, who was a new sports psychologist back then, wrote an article called 'Winning the U.S. Open and the Battlefield of the Mind.'
"Ray Floyd just picked up the New York Times that day and credited some of the stuff he read for winning there at Shinnecock.
"The unexpected is what you have to prepare for. Kevin Streelman said, 'hey, it's tough, we just have to adjust on the fly,' with 29 hours of delay."
Replied Azinger, "You can't grumble your way to a U.S. Open trophy. You just try to have a great attitude and try to win that battlefield of the mind."