News
Paul Azinger on Fox Sports' U.S. Open telecast deconstructs Tiger Woods' issues (yes, he has more than one)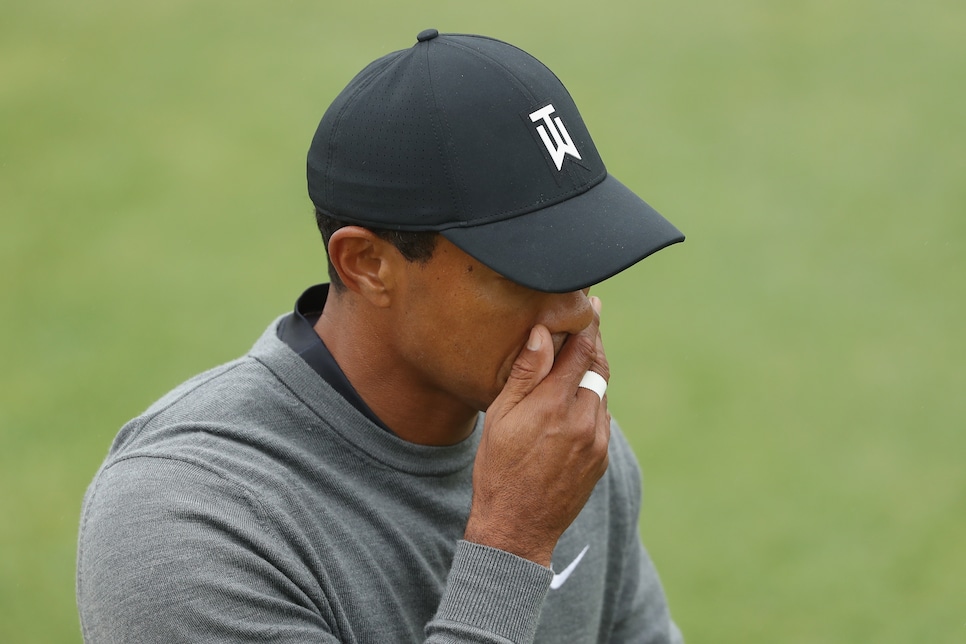 Paul Azinger of Fox Sports has wrested the mantle of best tournament analyst from NBC's Johnny Miller, and he turned his acute dissection tools on Tiger Woods on Friday.
Woods was en route to another over-par score, a two-over 72, in the second round of the U.S. Open, when from in front of the green in two on the par-5 fifth hole [his 14th hole in the second round] he failed to get up and down for birdie.
"That's really the difference I'm seeing in Tiger Woods," Azinger said. "Tee to green, he's probably not as great as he once was. But around the greens he's just become a middle of the pack guy and that's not how you separate yourself from the world.
"You almost expected him to chip it in before he wouldn't get it up and down. That's the big drop off. That little segment Butch Harmon talked about Dustin Johnson and working hard and all that, you can be obsessed with your ball-striking and how you drive the ball to a point where you ignore your short game.
"Tiger's like 140th in sand saves this year and he's one of the greatest bunker players I've ever seen in my life. So maybe he just needs to spend a lot more time chipping around, playing these gambling games with his buddies."
Azinger also noted how often Woods was backing off the ball after addressing it.
"I wonder how he feels standing over the ball these days," he said. "Tiger's setup was just perfect, every single day, forever…Dustin Johnson says he feels good before he draws it back every time. Why do you think that is? Because he's comfortable standing over it.
"Tiger backs off a lot more now than we've ever seen. He could be one word away — more weight on your heels. That's three words, I guess, or more. He could be one sentence away from it all happening again. Don't underestimate him even though he's having a tough week."
Finally, there was his putting. On the same par-5 fifth, Woods' birdie putt missed on the low side. "He's got a pattern of missing it low," Azinger said. "A lot of that is simply fear. You don't feel great on every putt."
Harmon, meanwhile, suggested in a Fox interview with Curtis Strange, that something else entirely is hobbling his comeback bid.
"It's his ego to try and keep up with the young players, how far he hits it," Harmon said. "But I think if he could dial it back a little bit and put the ball in play, I think he'd win a lot again."