Tour pros just like us
This tour pro's backward one-handed-chip up-and-down par save is part genius/part lucky as hell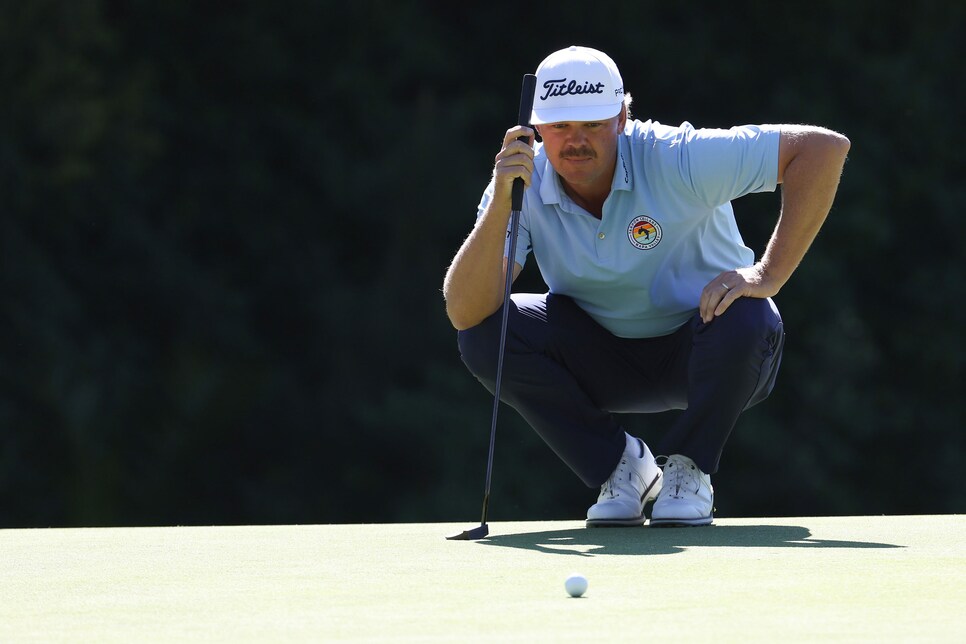 You hear it mentioned often, so often in fact that it starts to lose some of its meaning: Every shot counts on the PGA Tour. The phrase is usually used in conjunction with FedEx Cup points and how a fortuitous ricochet off a tree back into the fairway or bounce into the cup off a flag stick can help make sure you're on the right side of the top 125 bubble when the season comes to an end.
For Patton Kizzire, the latest "every shot counts" moment came on Sunday at the Genesis Invitational. The two-time PGA Tour winner started the day tied for 41st, well off the pace but looking for a solid finish to help him in the FedEx Cup standings, where he was 100th entering the tournament.
When Kizzire's tee shot on the par-3 14th hole missed the green right and nestled outside a bunker but just on the fringe, it created an awkward second shot. Rather than stand in the sand and play a choked-up punch shot with a waist-high swing, Kizzire stood to the left of the ball facing away from the hole and hit a backward one-handed chip with his wedge.
It was creative, but the result was mediocre in that the ball trickled well away from the hole, leaving him a 44-foot putt to save his par.
Again, Kizzire isn't going to be winning this week at Riviera, and this up-and-down will likely be forgotten in a few days. But if the Auburn grad is one of the bubble boys come August as the FedEx Cup Playoffs draw near, let's be sure to play back this Tweet and remind him that … say it with us … "Every Shot Counts!"