News
On the Fast Track: Patrick Rodgers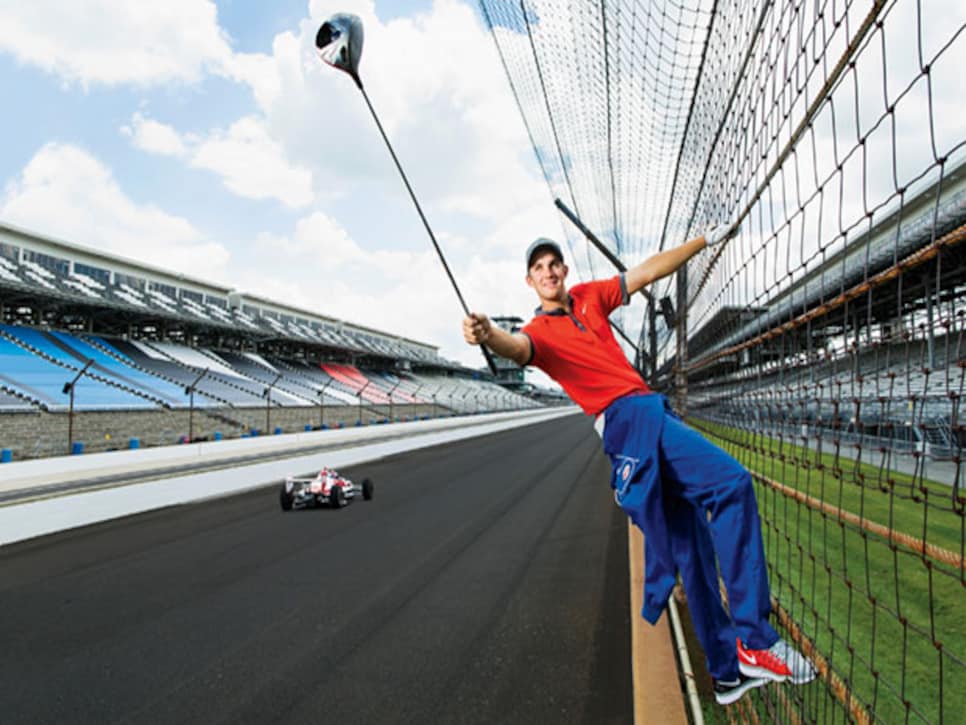 Photographed by John Loomis in July at the Indianapolis Motor Speedway.
When it comes to golf, I've always been very disciplined. That was kind of instilled in me through my mom [Judy]. I'm goal-oriented. All these things that are happening are going according to the plan that I had in my head.
I'm a proud Hoosier. I went to college in Palo Alto [Calif.], maybe the best place in the United States. But going there also really made me understand how special it was to be from Indiana.
I think I've been 15 or 16 times. It's amazing to watch. They have a two-seater car that you can ride in that goes 180 miles per hour. They offered me a ride, but I wasn't ready to go 180.
ON THE GOLF COURSE INSIDE THE RACE TRACK
My cool story about the Brickyard course: I've played it a lot, but last year I was there preparing for the John Deere Classic, and I shot 62 to break the course record. That's the low round of my career so far.
Anytime you're chasing records set by arguably the greatest player of all time, it's a really special deal. Tying Tiger for the most wins at Stanford is something I take a lot of pride in.
My dad [Charlie] was a college basketball player at St. Thomas in Miami. My aunt [Teri] played at Duke. Being from Indiana, you're kind of born and bred with sports. Kids are giving up other sports to hyper-focus on golf. But it's beneficial to play other sports, too.