The Loop
Patrick Reed's ready to wear the red, white and blue
CROMWELL, Conn. -- Patrick Reed hit the driving range Tuesday morning at the Travelers Championship looking ready for Rio. His blue cap and red shirt were complemented by the golf bag that Team USA will carry at the 2016 Summer Olympics.
"I'm obviously very excited to play for the Olympics, if you couldn't tell," Reed said. "When I got word that I was able to carry the bag this week to show the fans -- the Olympic bag -- just the thought of that, putting the clubs in this morning adrenaline was going."
When the boxes containing his Team USA competition clothing and bag arrived, Reed said he felt like a kid on Christmas morning. Reed, who turns 26 on August 5, received an early birthday present when he was arrived at TPC River Highlands to find another package waiting for him containing more Olympic gear.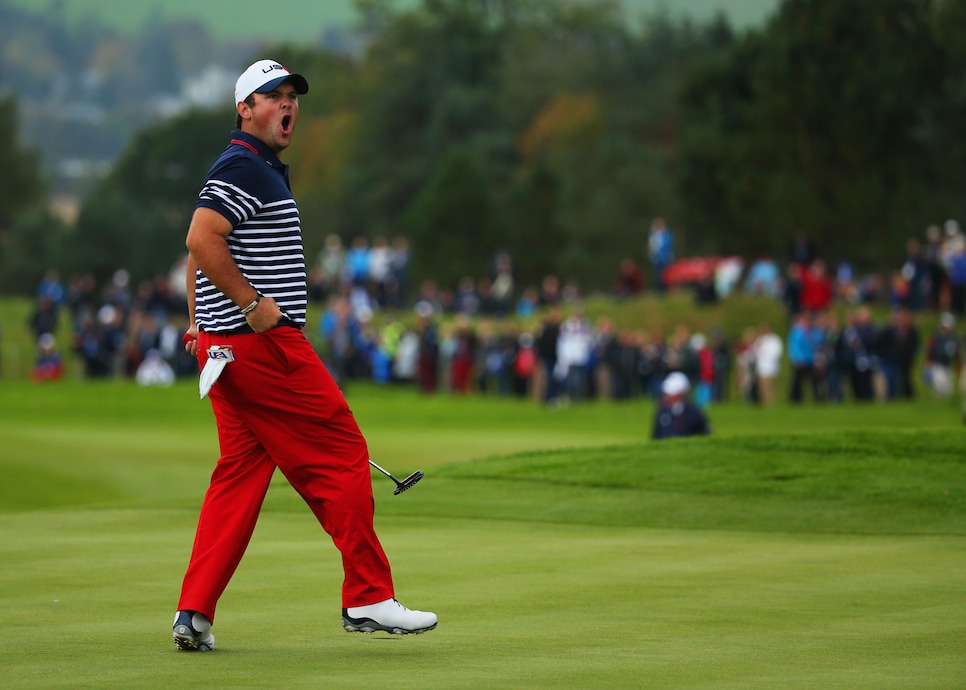 A big fan of the Travelers Championship -- this is his fifth appearance -- Reed is not worried about playing so close to the Olympic stroke-play competition.
"When I got the call to represent the U.S. at the Olympics, there was no doubt that I was going to play," Reed said. "Anytime I can wear red, white, and blue I'm going to and I'll be on the first flight. Pretty easy decision for me."
Reed will fly down after the Travelers Championship concludes and is looking forward to watching as many events as he can squeeze in.
"Being the first time going to the Olympics, I want to see as many events as I can. I know going to see swimming would be one of our top priorities," Reed said. "Now me, if they had doggy paddle in the Olympics I would win gold."
Though Reed has received all his Olympic gear, he won't be sporting the official uniform until he lands in Brazil. Despite his excitement, he'd rather keep it secret until he can debut it all next week, but hinted he might preview a few pieces on social media.
"I was glad to be able to pull it out and wear the colors proud this week," Reed said about his bag. "Just something about being able to wear your colors that gets me going...I'm having goose bumps just thinking about it."