Approach Shots
Patrick Reed Will Help Your Arms Become A Part Of Your Swing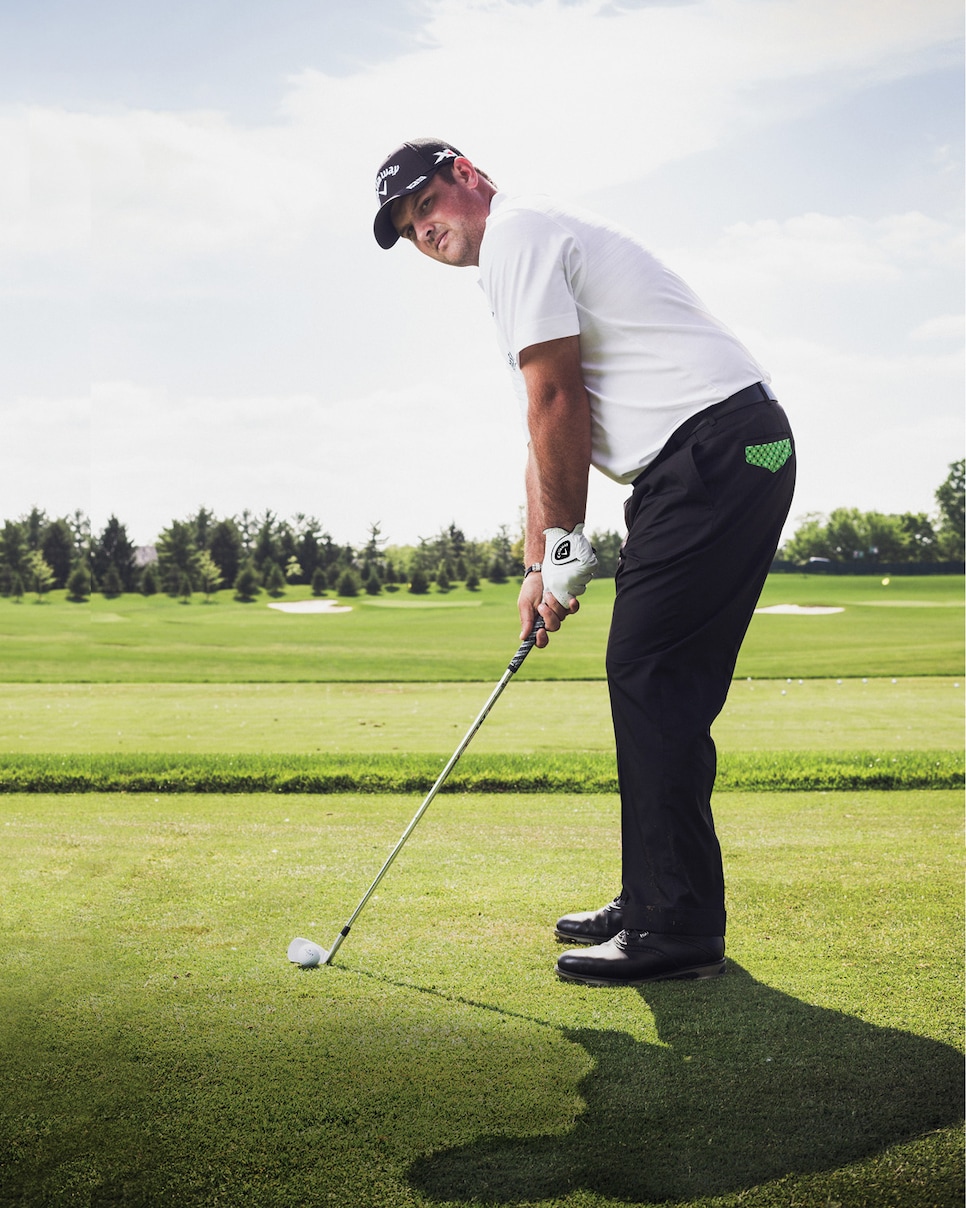 Having your 9-iron in your hands should be a good feeling. It's a precision club, one you should be able to knock close and give yourself a makeable putt. We realize, though, that not everyone gets those good vibes every time they pull out their shorter irons. Heck, we don't, either. Patrick Reed has some pin-seeking tips that'll help you hit it closer with your short irons.
First, the setup. You want your shot to be precise, so you need to make sure your alignment is precise as well. Patrick Reed says to start with your feet first, and be specific about your line. Your hips will follow the line your feet take, and your shoulders follow your hips. So basically, if you mess up how your feet are aligned, you're going to mess up everything.
Throughout the swing, Reed says to think about keeping your hands in front of your torso. Obviously your hands are in front of your torso at address, but to keep that feeling throughout the swing, you need to take the club away with the arms and shoulders moving together. The same goes for the downswing: "Start the downswing all at once," says Reed. "So your arms don't lag behind and cause the club to fall behind you."
This is going to help keep your arms connected to the body, improving timing and solid contact. If you don't keep your arms connected, you're going to get that weird, loose feeling -- like your arms are orbiting in some stratosphere the rest of your body isn't a part of. And nobody's going to knock it tight with all of that going on.