The Loop
Patrick Reed, travelin' man, is home on the road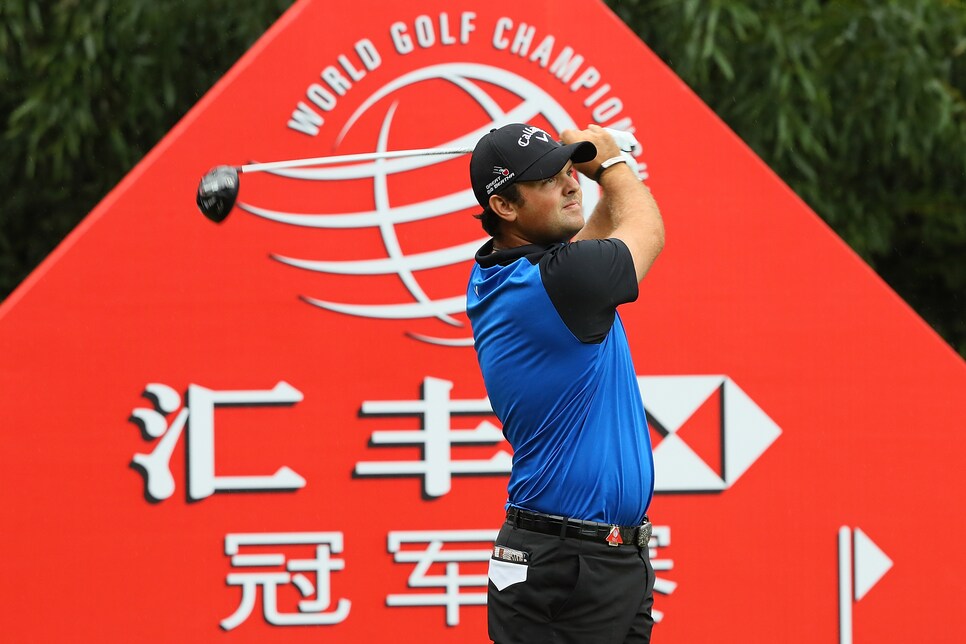 Stories of interest you might have missed…
"American golfers are traveling more than ever, and the 26-year-old [Patrick] Reed is taking that to an extreme," Ferguson writes. "He has played 66 tournaments in the last 24 months (including the Presidents Cup and Ryder Cup), and as a long and tiring 2016 starts to wind down, Reed is just getting warmed up.
"He played in Malaysia last week and is at the HSBC Champions in Shanghai this week.
"Next week is the Turkish Airlines Open, and then after a week at home, he heads to Dubai for the final event of the European Tour season.
"After a week back home for Thanksgiving, Reed is off to the Bahamas for the Hero World Challenge and then gets on another plane for the Hong Kong Open.
"'And then 20 days before we head to Hawaii,' he said, with a grin."
'The little golf tournament that could'
The Sanderson Farms Championship is an off-Broadway production, way off Broadway, played as it is in Mississippi. Yet it is a bona fide PGA Tour event held largely in obscurity given that it is played opposite a World Golf Championship event, the WGC-HSBC Champions.
Yet it chugs along, "the little golf tournament that could," as Sports Illustrated once called it, pulling along a 48-year history that belies its status.
Payne Stewart won the tournament once, as Rick Cleveland of the Northeast Mississippi Daily Journal notes in this story on the tournament. "Back in the early days, in Hattiesburg, the pro-am was the social event of the year and attracted many stars from Hollywood and professional sports. Hattiesburg schools closed for the day and massive crowds came out for the day," Cleveland writes.
"Clint Eastwood played there and so did Mickey Mantle. Joe DiMaggio took part, as did Glen Campbell, Phil Harris, Dizzy Dean, Charley Pride and many, many more. Clint Eastwood finally gave up and quit because of the teenyboppers who were running across the fairway and picking up his golf balls as souvenirs."