The Loop
Patrick Reed is ready to wear "those stars and stripes" in Rio . . . we think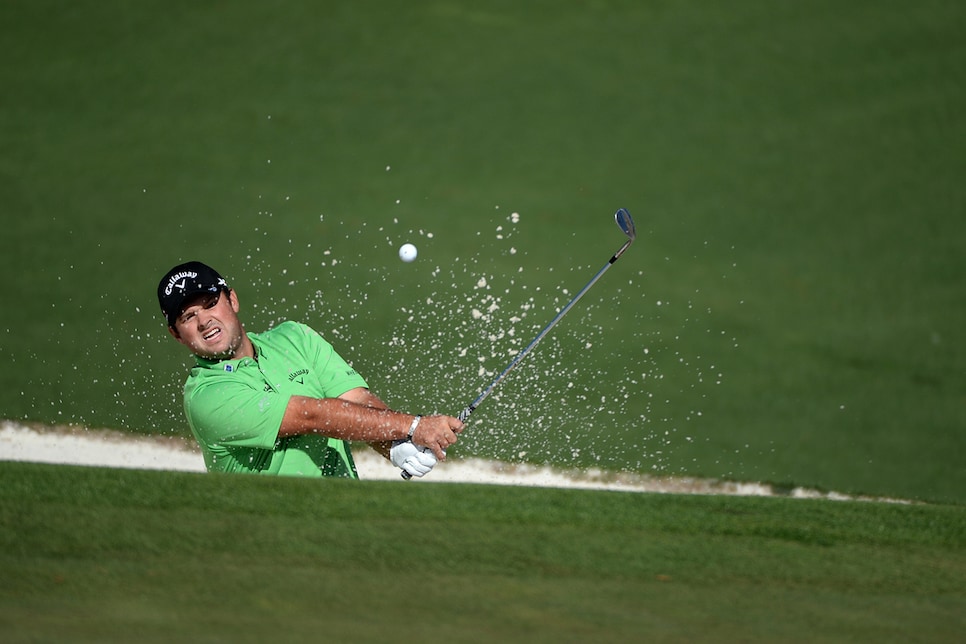 INVERNESS, Scotland--Patrick Reed sounds like he is ready to take on Zika virus, Rio and just about anything else he can to "wear those stars and stripes."
In the wake of Dustin Johnson's withdrawal on Friday, the world's 13th-ranked player would receive an invitation to represent the United States at the Rio Olympic Games. Moments after posting a third round 67 in the Aberdeen Asset Management Scottish Open, Reed sounded like he was ready to fill the vacated spot.
"I would love to play for my country, and I have that opportunity and I heard that the deadline is tomorrow. And mathematically, I think I'm a lock, I'm not 100 percent sure," he said. "But I'd love to play and hopefully we can go out and wear those stars and stripes."
Pressed multiple times if that meant he was making a commitment to Rio and the first golf competition in 104 years, Reed offered a caveat.
"As far as I know, I'm going to go and play. But at the end of the day, I need to go and talk to the whole family and talk to my team and make sure it's the right decision."
A country can have up to four players eligible for the gold medal competition if they are within the world top 15 as of Sunday night. Even with a win in this week's Scottish Open, Reed could not have caught Rickie Fowler for the final spot.
Reed understands the perspective of those who have pulled out of the Games.
"All the guys have withdrawn and decided not to play, they [done it] for good reasons. It's not like they are just pulling out and saying, oh, well, you know, I just don't feel like playing that week. That's far from the truth. There's a lot of good reasons. That's why I feel like whoever it is or whatever country, they have to respect that decision from their players."