News
Patrick Reed blamed his poor year on ill-fitting equipment. The early returns show he was right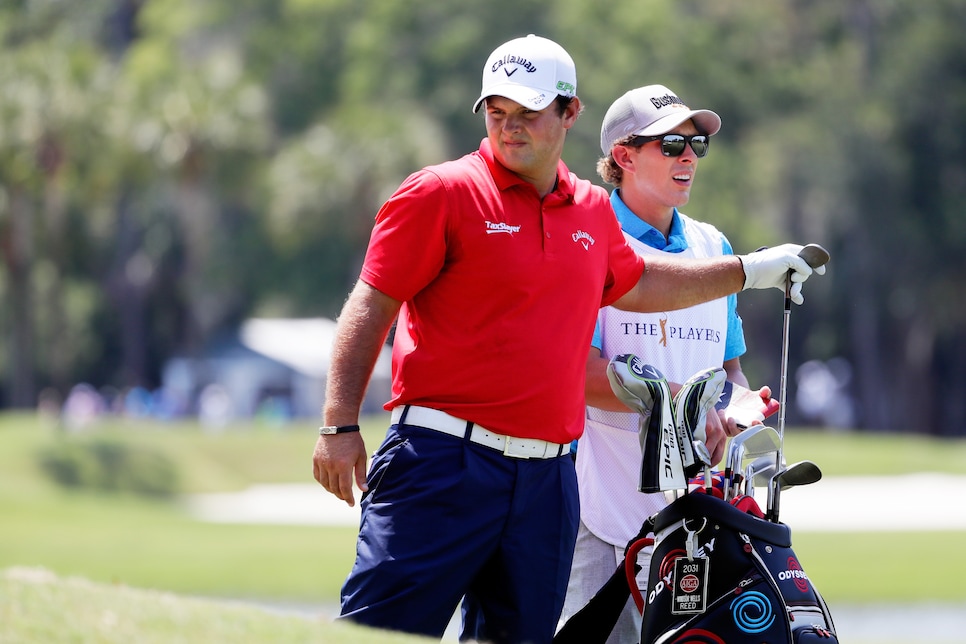 Eight months ago, Patrick Reed reached the mountain top. Earning a team-best 3.5 points, he was the face of the American Ryder Cup victory at Hazeltine, a crescendo crystalized by defeating Rory McIlroy in one of the more epic -- and animated -- battles in event history. That it followed a career-year from Reed -- 11 top 10s (his previous best was four), $5.6 million in earnings and finishing third in the FedEx Cup standings -- was more than a cherry on top. Forever on stardom's periphery, Reed was poised to finally take the reins as one of golf's leading men.
What a difference eight months can make.
In the purview of a rank-and-file professional, Reed's season has been adequate. But when you reach -- or aspire to -- the sport's upper echelon, the barometer of success changes. And by this standard, Reed has fallen short. He's turned in just one top 10 on the season, and enters this week's AT&T Byron Nelson ranked 84th in the FedEx Cup. It's a monumental step backwards, especially given the consistency displayed the previous four years.
From burnout to illness claims, many have searched for the root of Reed's woes. But the man himself made waves at the Valero Texas Open when asserting his issues were equipment based.
"I've been fighting a lot of equipment at the beginning of this year and I feel like I've made strides in my golf game to improve on mechanics and putting stroke and all that kind of stuff," Reed said during a Wednesday press conference, "and this past week it feels like I finally got over that hump to fine-tune and get all the equipment exactly where it needs to be." Reed explained that his "lies and lofts were off on the irons two to two and a half degrees," but were now fixed.
Alas, it wasn't just the irons. Reed doubled down on his equipment stance the next day, this time saying an old wedge was part of the problem. "It wasn't having any bite on it, too many shots that would ride on the face and kind of non-react how I wanted to," Reed remarked. And though he liked the new wedge in his bag, the 26-year-old warned it would take a few tournaments for him to adjust.
Reed's brashness earned no political points, and his critics had a field day when he missed the cut that week. However, the numbers -- before and after the equipment call out -- support his claim.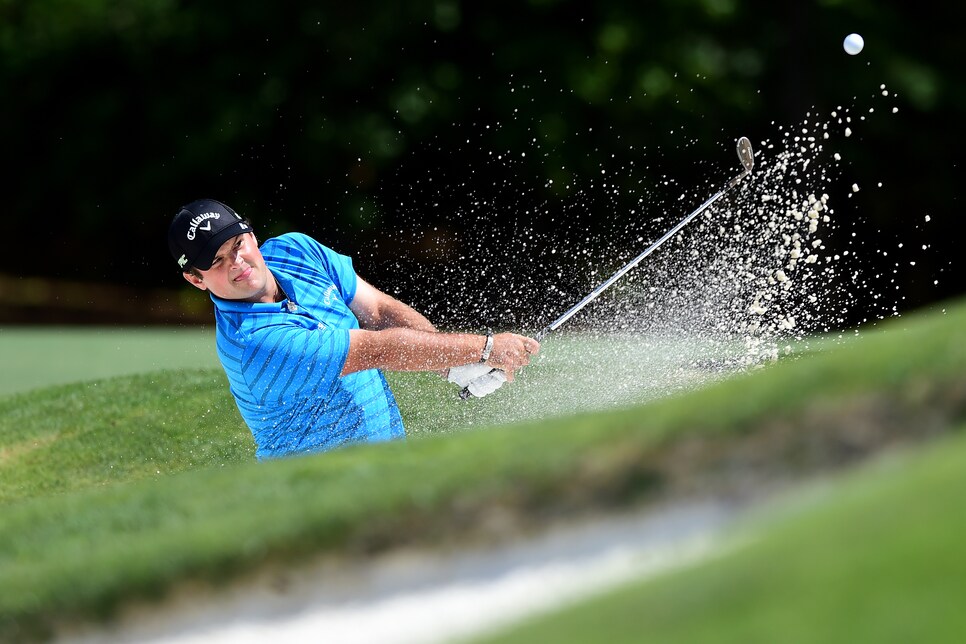 For if one stat would corroborate Reed's iron assessment, it would be strokes gained: approach-the-green. It's an area Reed has hovered around average for his career, ranking 53rd on tour in 2015 and 84th last season. But heading into the Texas Open, Reed was 186th in approach on tour in 2017. He's since jumped 40 spots in the statistic, finishing 13th in strokes gained: approach at the Wells Fargo Championship and 12th at the Players. The early returns show the tune-up help.
Yet, the short game is the true fulcrum of Reed's regression. Reed is a wizard around the green, one of the attributes that makes him a bulldog in match play. A sentiment evidenced in his stats, finishing eighth in strokes gained: scrambling in 2016. This year, not so much: before the Texas Open, he was 131st in the category. Media and fans might view his wedge appraisal as an excuse. That doesn't diminish its validity.
As for the performance with the new wedge? Though he hasn't rediscovered his lights-out form, he's shown progress, ranking 12th in the Wells Fargo field in scrambling.
In reality, Reed's improvement isn't fully credited, as individual stats weren't computed at the Zurich Classic team event, a tournament where Reed and partner Patrick Cantlay finished a respectable T-14. Nevertheless, after failing to finish inside the top 35 in seven straight events (a slump that included three missed cuts), Reed has posted three consecutive top 25s.
Yes, it's small sample size; it could be argued a player of Reed's talents -- equipment adjustment or not -- was bound to revert to the mean to some degree. He's also a guy not judged by making the weekend, but taking home the trophy.
However, for those questioning what's been puzzling Patrick Reed, it appears Captain America finally has the answer. He's taken a mighty stumble since reaching that Ryder Cup peak. But he's ready to restart the climb.