News
Judge dismisses Patrick Reed's complaint against Brandel Chamblee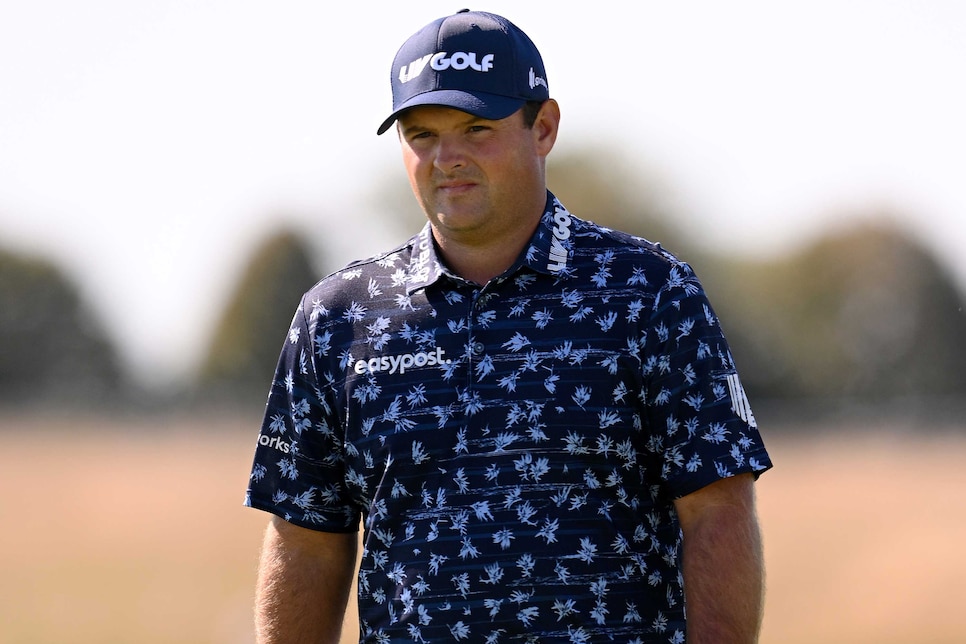 A federal judge has dismissed Patrick Reed's complaint against Golf Channel analyst Brandel Chamblee and other golf media members.
Reed originally filed the lawsuit against Chamblee in August, only to withdraw the lawsuit and refile it in Florida by adding other defendants such as Shane Bacon, Damon Hack and Eamon Lynch, as well as media companies Golfweek and Gannett. The lawsuit claimed the defendants have "conspired as joint tortfeasors for and with the PGA Tour, its executives, and [tour commissioner Jay] Monahan to engage in a pattern and practice of defaming Mr. Reed, misreporting information with actual knowledge of falsity and/or reckless disregard of the truth, that is with actual and constitutional malice, purposely omitting pertinent key material facts to mislead the public, and actively targeting Mr. Reed since he was 23 years old, to destroy his reputation, create hate, and a hostile work environment for him, with the intention to discredit his name and accomplishments as a young, elite, world-class golfer, and the good and caring person, husband and father of two children that he is."
While not named as a defendant, Reed also took aim at the PGA Tour, claiming the organization is working with Golf Channel to purposefully destroy LIV Golf, the Saudi-backed circuit that Reed joined this summer. The lawsuit said these actions have hurt Reed's health and performance. Though Reed has fallen outside the top 50 in the Official World Golf Ranking, he recently posted a T-5 at the DP World Tour's BMW PGA Championship and was a member of the LIV-winning 4 Aces club. Reed also claimed he was "constructively terminated" as a member of the PGA Tour in June and that he later signed with LIV Golf. During its inaugural event in London in early June, LIV Golf announced Reed had signed with fledgling league. In late June, Reed said he had resigned from the PGA Tour at a press conference in Portland, with the tour issuing a memo on July 1 that Reed had been suspended after teeing off in the second LIV Golf event at Pumpkin Ridge.
However on Friday U.S. District Judge Timothy J. Corrigan stated the complaint "failed to give Defendants notice of the grounds upon which each claim rests because Reed alleges 120 factual allegations, then proceeds to incorporate all 120 allegations into each and every count. … Reed attempts to allege various defamation and civil conspiracy violations against each Defendant; causes of action which require vastly different factual allegations."
Corrigan has allowed Reed to file an amended complaint by Dec. 16. However, Corrigan wrote, "In drafting the amended complaint, Reed is instructed to reevaluate his alleged claims and bring only those claims that are meritorious and supported by law." The defendants have until Jan. 13 to respond.
"Mr. Reed is pleased that the Court sustained diversity jurisdiction and set a deadline for the Defendants to respond to our soon to be filed amended complaint, which will add yet more defamatory statements that were published after the initial complaint was filed," said Reed's lawyer, Larry Klayman. "The order deals with the form of our pleading, which is easily addressed, not the substance of the allegations, which are strong. Mr. Reed and other LIV players have been maliciously defamed, and this case is designed to put an end to this, once and for all."
Reed, 32, has nine career victories on the PGA Tour, highlighted by winning the 2018 Masters.