The Loop
Patrick Cantlay's comeback finally begins, an emotional letter from Billy Hurley, and tour pros remember a legendary caddie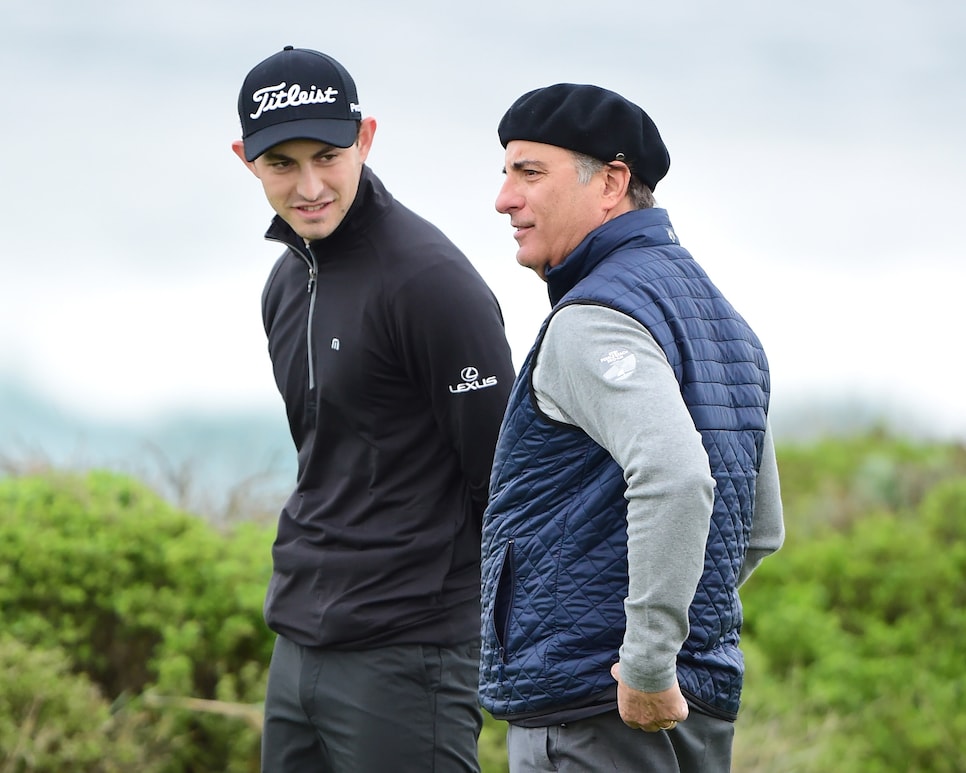 Playing Monterey Peninsula Country Club's par-5 10th hole, a 544-yard beauty of fairway and sand and scrub pointing toward the Pacific, Patrick Cantlay carved a drive down the left side of the fairway, hit 3-wood into the front right greenside bunker, blasted out to 15 feet and made the putt.
"I had a good amount of adrenaline, or butterflies, because it had been so long," Cantlay said via phone this week. "But it's funny how quickly I forgot it was my first tournament back."
Cantlay bogeyed his next hole, shot 70 and finished the week at the AT&T Pebble Beach Pro-Am at three-under 248, tying for 48th. The 24-year-old former No. 1 ranked amateur who was also the nation's top college player while at UCLA didn't mind. He was just happy to be playing again.
In May 2013, less than a year after turning pro, Cantlay found out he had a stress fracture in his back. The last PGA Tour event he played was the Mayakoba in November 2014, before taking time off to let the back heal. He played U.S. Open qualifying in 2015, and was close to making a return at the CareerBuilder Challenge in January 2016, but the back still wasn't 100 percent.
Beyond the injury, Cantlay also had to deal with personal loss. Last February, his best friend and caddie, Chris Roth, was 10 feet in front of Cantlay when he was struck by a hit-and-run driver. He died in Cantlay's arms.
Golf is important to Cantlay again but it understandably took a while.
"Every experience you have shapes your outlook," he said. "I had some formative experiences the last couple of years, and those changed the way I look at everything.
"I don't look at golf differently; my outlook on life is different. I can do as good as I want in golf but at the end of the day it's about sharing those experiences with those close to me. I always understood that, but the last couple of years made that more obvious."
Where Cantlay goes from here, however, is uncertain. He has 10 starts this season to earn 389 FedEx Cup points, or $624,746 to clear the top finishers from the PGA Tour Medical category. He earned $17,897 and eight points last week.
He also isn't sure where he'll play next, though sponsor's exemptions to Tampa or Bay Hill would seem logical given that he has a history at both venues and is a compelling story.
In the meantime, he'll continue sharpening his game at Virginia Country Club in Long Beach and Shady Canyon in Irvine. It's also possible he'll play some Web.com Tour or mini-tour events, depending how his schedule shakes out. Taking every step and every tournament one day at a time is cliché, yes, but in Cantlay's case, it's understandable.
"I just can't tell you how happy I am to come home and be able to just practice," he said. "It's good for my mental health, too, and I need that right now. It's a life-saver."
HURLEY WRITES FROM THE HEART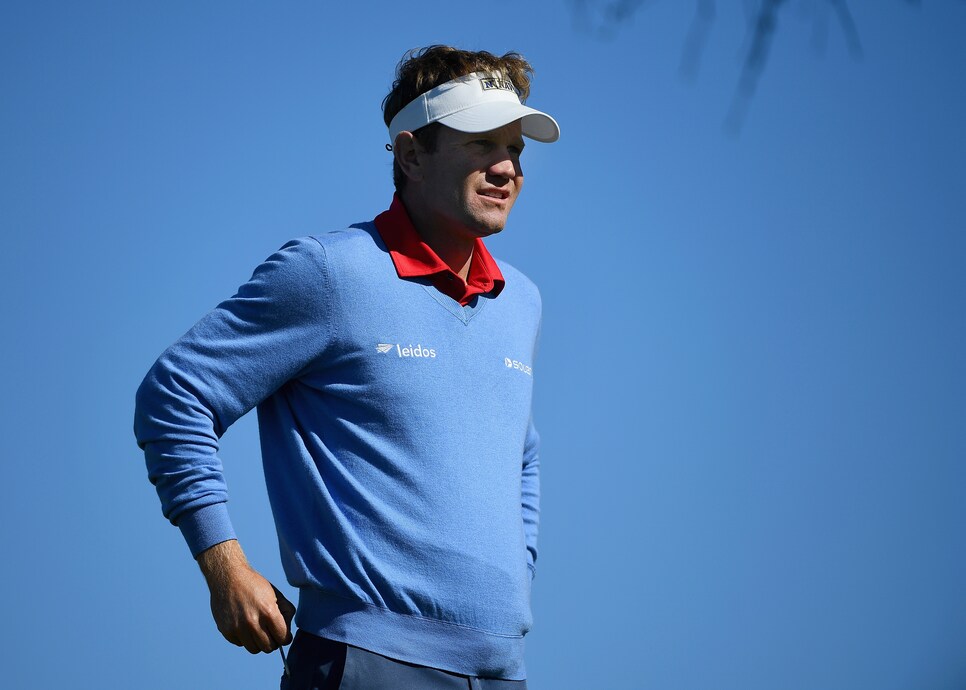 Billy Hurley III's head was admittedly "all over the place" as he played a dozen holes during a practice round at Riviera Country Club in advance of this week's Genesis Open. To say he has a lot on his mind is an understatement.
Eighteen months ago, Hurley's father, Willard, died of a self-inflicted gunshot wound in what was ruled a suicide. He was 61. Tuesday, Hurley penned an emotional letter to his late father for The Players' Tribune, detailing his influence on his life and career. It's worth a read.
Full disclosure, I was a writer for PGATour.com at the time Hurley wanted to get the message out about his father going missing in 2015 during the Quicken Loans National, hoping that Willard would see the story on the tour's website and come home. He did, but he never came home.
A year-and-a-half later I asked Hurley, who won Quicken Loans a year later for his first career victory on tour, what motivated him to write the piece and why now.
"They approached me about it," Hurley said of The Players' Tribune. "It wasn't something I'd considered. They suggested writing a letter to my dad."
Hurley actually started writing the piece last October, and he went through more than a dozen revisions. At the end of it, he wasn't sure he even wanted it published. It felt like a publicity stunt in his eyes.
But it was also something else.
"Ultimately, I think it was a piece of continued healing for me, and for my family, too," Hurley said. "Hopefully it helps maybe those who might be in a similar situation."
It was also a way, Hurley feels, to honor the man who used to watch his swing under the floodlight in the backyard of their small suburban home after a 10-hour shift as a police officer in Leesburg, Va. Hurley's father would have his son swing over and over, no ball in sight, often adjusting the club into the proper position until it was right.
"I wanted to honor who he was, not how he died," Hurley continued. "That was important."
The letter also morphed a lot through the process, including the ending, in which Hurley forgave his father for killing himself, something he added only a few days ago.
Said Hurley, "That's still an ongoing step."
LEGENDARY CADDIE REMEMBERED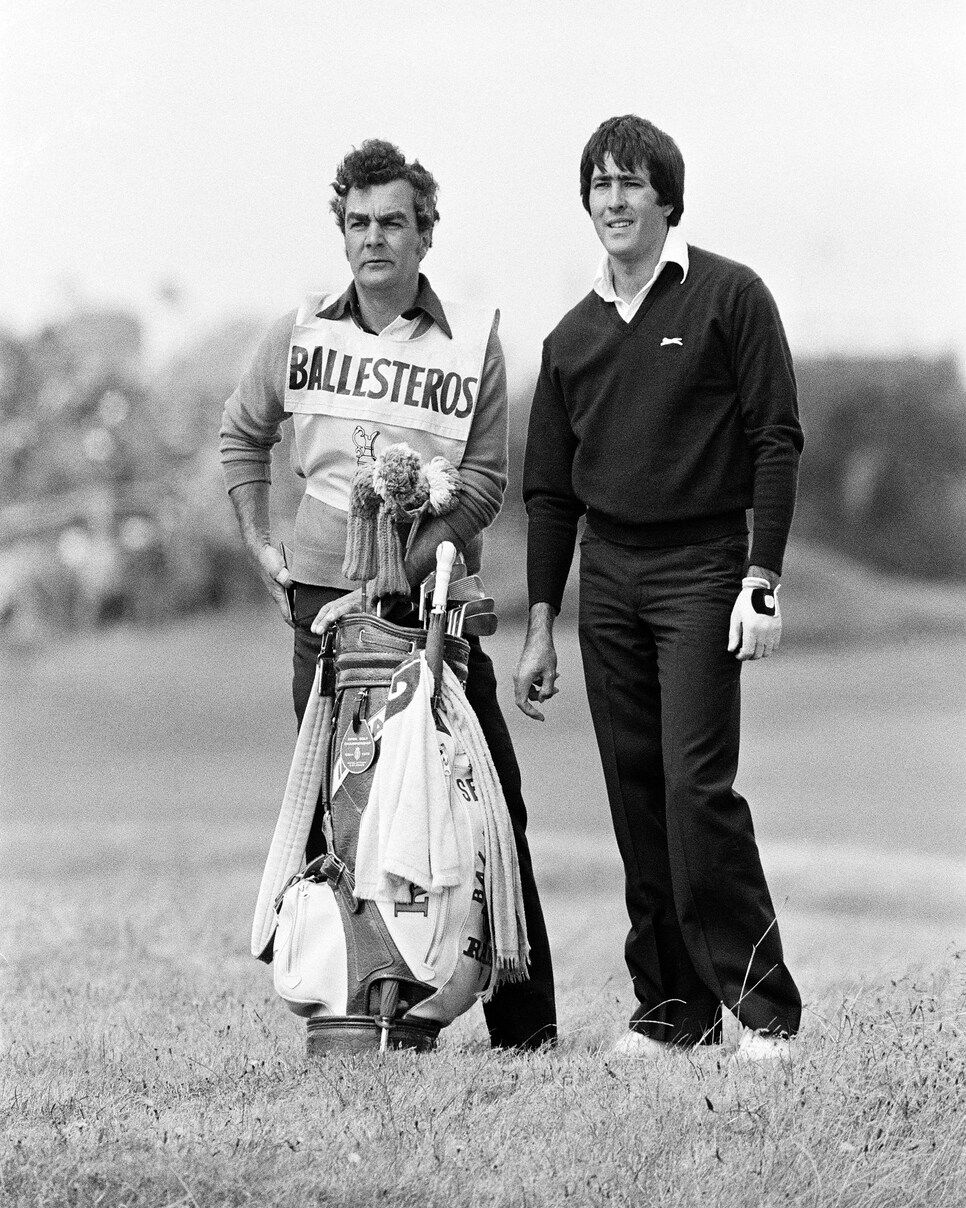 Tributes came pouring in this week across social media and elsewhere with the news that longtime caddie Dave Musgrove had passed away.
Caddies are among the most fascinating figures in golf because they are privy to things many are not and therefore make for some of the game's top storytellers. Musgrove, or "Mussie," as he was affectionately known, was no exception.
Aside from being among the best at his job–the Englishman helped Seve Ballesteros, Sandy Lyle and Lee Janzen to major championships—he was just as well-known and liked for some of the lines he delivered through the years.
On the final hole of the 1979 Open at Royal Lytham, it was reported that Ballesteros said he could take four putts and still win, to which Musgrove said, "No, you can't. I've bet on you to finish under par."
Musgrove famously once said of Bernhard Langer that "when he practices on his own, he can hold up a fourball."
Stories like this are endless. RIP, Mussie. He'll be missed.
Dustin Johnson can get to No. 1 in the world with a win this week, and current No. 1 Jason Day finishes worse than a three-way tie for third. Hideki Matsuyama can also get there if he wins, and Day finishes worse than a two-way tie for 24th. To me, though, Jordan Spieth feels like the best player in the world, at least for the moment. …   A lot was made about Ernie Els withdrawing from Pebble Beach with a neck injury, then turning up at a golf outing near his home four days later with President Donald Trump and Japan Prime Minister Shinzo Abe at Trump National Golf Club in Jupiter, Fla. Els has a longstanding relationship with Trump, who has been involved in Els' foundation for autism, but the optics certainly aren't good for Els on this one. …
Speaking of optics, what exactly is going on with Tiger Woods these days? We wish we knew.
Jordan Spieth made me look brilliant -- something not easily achievable -- with his victory at Pebble Beach, as predicted here a week ago. It also wasn't exactly a stretch, particularly given his form the last month. Similarly, Hideki Matsuyama and Dustin Johnson should both be in contention this week at Riviera. Johnson has always played well out west, even dating to his rookie year, and has finished in the top four there five times since 2010. Matsuyama, who has five wins in his last eight worldwide starts, including in Phoenix a couple of weeks ago, tied for fourth in L.A. in 2015 and his impeccable ball-striking suit the place perfectly.