World No. 4
The stats tell a clear story: Patrick Cantlay, lurking at the WM Phoenix Open, is on one helluva heater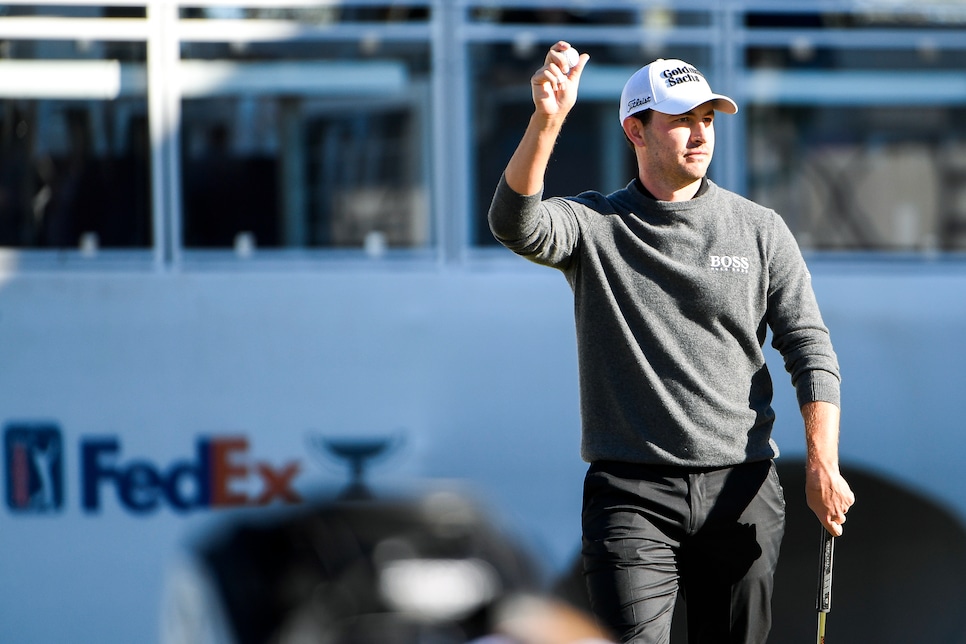 SCOTTSDALE — It's a question that's gotten exponentially harder to answer in the post-Tiger days: who is the best golfer in the world? The algorithms and the eye test point to Jon Rahm, but there are a handful of challengers hoping to make his stay on the throne an ephemeral one. World No. 3 Viktor Hovland entered this week's WM Phoenix Open having won three of his last five starts. Collin Morikawa, No. 2, has claimed two of the last seven major championships. Patrick Cantlay hasn't properly contended for one of the Big Four yet, but the world No. 4 is the reigning PGA Tour player of the year, no matter your feelings on how that controversial vote played out.
Cantlay has been T-11 or better in each of his last six starts, dating back to last year's FedEx Cup playoffs—which, of course, he won, thanks to an electric playoff victory over Bryson DeChambeau at the BMW Championship and a gutsy "victory" in the staggered-scoring Tour Championship. The cerebral, speak-when-spoken-to 29-year-old looks primed to add yet another high finish after a five-under 66 on Friday at TPC Scottsdale. At nine under total, he trailed rookie Sahith Theegala by three when he headed for the parking lot on a positively perfect day in the Arizona desert.
Is the former world No. 1 amateur playing the best golf of his life?
"Hard to say anything different tracing back to end of summer," he said. "I'm playing really well right now, my body feels good and I'm hitting it where I'm looking and making some putts and so, yeah, I'm playing well right now and it's fun to be out here."
Cantlay doesn't get lost in the numbers or statistics; he knew he was ranked inside the top five in the world but didn't know exactly where. As such, he's unlikely to be aware of two stats that the almighty Justin Ray dug up, both of which speak to his sustained excellence.
Cantlay is 125 under par in his last 28 rounds on the PGA Tour, 26 of which have been in the 60s. That's an average of 4.46 under par, per round, in his last seven tournaments. Yeah, that'll get it done. The man is simply making a ton of birdies. Over his last 22 rounds, per Ray, his birdie-or-better percentage is just a hair below 35%, which corresponds to over 6 birdies per round. Rory McIlroy led that stat last year at 4.51 birdies per.
This pace is not sustainable, and it's surely skewed a bit by gentler setups on the West Coast swing. Florida will bring some tougher conditions, as will the majors later in the season. But Cantlay's on a proper heater at the moment, one that could carry the uncannily stone-faced Californian to victory in his first start at the PGA Tour's wildest tournament.
"More of the same of what I've been doing," is how Cantlay described his strategy for the weekend. "I still feel like I'm learning the golf course a little bit. This was really only my third trip around today. And so as I get more and more comfortable with the lines off the tee I think the key to this golf course is driving the ball in the fairway.
"Sometimes it's nice when you're playing well to feel like you don't really have a break, that you're just out on the golf course the whole time." Sounds like a man making six-plus birdies a round.