News
Patrick Cantlay tied with Graeme McDowell, Sam Saunders in suspended second round of Genesis Open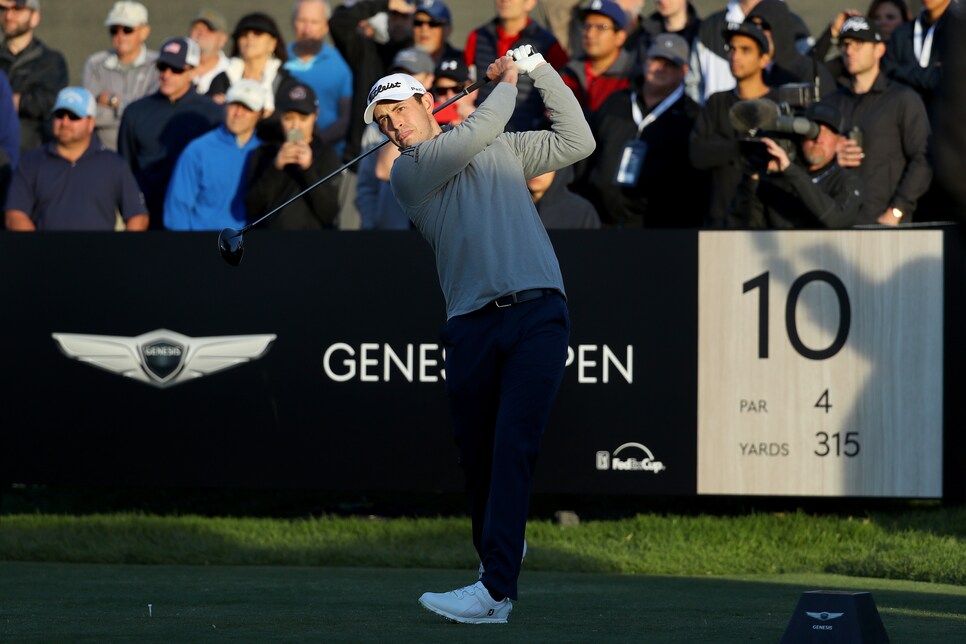 It wasn't nearly as stress-free as his opening five-under 66, but Patrick Cantlay's two-under 69 on Friday was well worth the grind, keeping him in a three-way tie for the lead in the suspended second round at the Genesis Open. He's joined at seven under by Graeme McDowell and Sam Saunders, who will complete his second round on Saturday morning at Riviera Country Club.
"I played well today. The wind was switching all over the place for probably the first 12 or so holes I played, and it was tricky," Cantlay said. "It was really, really, really strong to start and then laid down a little bit, kind of switched. But it was an up-and-down day. I did a lot of good things, everything's good. Just got to clean up a few things and it would have been a really great one."
Considering how the rest of the field fared in their respective second rounds, it was a great one for the former UCLA standout, who opened with a steady even-par 36 on Riviera's back nine. After a birdie at the par-4 third and a bogey at the par-4 fifth, he still sat at even par for the round, and almost got it to two under on his very next shot at the par-3 sixth, just missing a hole-in-one.
"It was close. I just saw it over there on TV and it just caught the high edge. It was a good swing. I actually missed a little to the right, but it's a bowl back there so as long as you get the number right, it should be pretty close."
Following the near ace, Cantlay made back-to-back birdies before dropping a shot on his final hole, giving him a two-under 33 on his final nine, ultimately enough for a share of the lead heading into the weekend on a track he knows well.
"I feel really comfortable on this golf course and it's always nice to be in California, I feel right at home. I'm looking forward to the weekend."
Safely in the clubhouse through 36 holes alongside Cantlay is McDowell, who carded a five-under 66 with seven birdies and two bogeys. Despite some recent struggles, including missing his last three cuts and registering just one top-10 since August 2016, the 2010 U.S. Open champion had a feeling some good golf was right around the corner.
"It's been much of the same stuff for the last four, five months. My numbers just haven't been showing it," McDowell said. "I opened up with three missed cuts this year but walking away from them saying to myself, you know what, I'm really happy with what I'm doing, I'm really happy with the progress I'm making and just stick to the process. We all love the word 'process,' but all I'm missing is a couple little numbers and a little bit of confidence. I'm really excited to be going into the weekend of the tournament on the business end of things and really looking forward to getting back out there."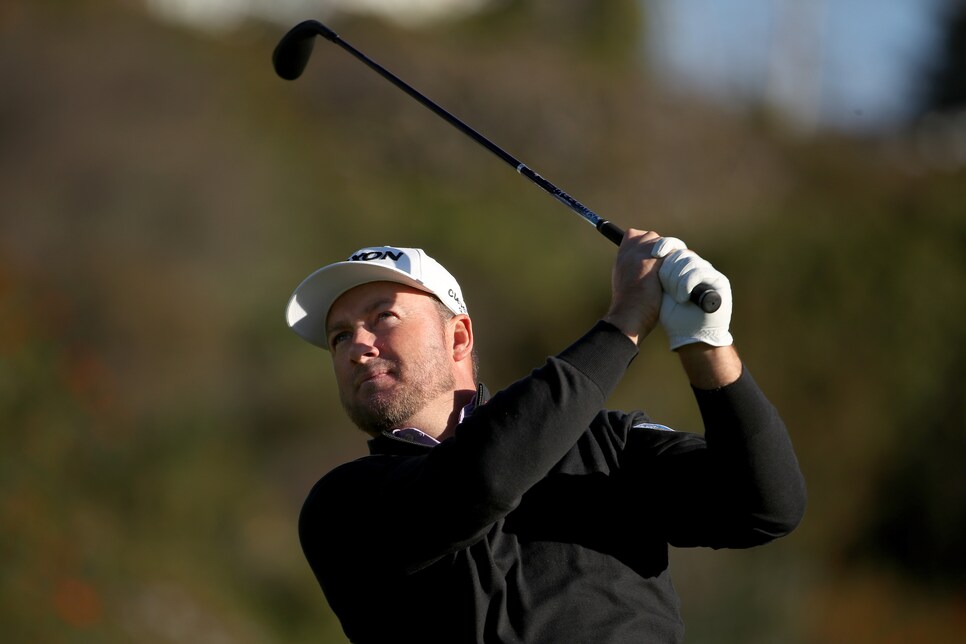 Saunders, who found himself at two over through four holes on Friday, came storming back late in the afternoon with five birdies on his last eight holes. He has three holes remaining, and will begin play at 10:15 a.m. EST on Saturday at the par-4 seventh.
Sitting alone in fourth is Ryan Moore after posting a three-under 68 to get to six-under 136.
Rory McIlroy (69) and Justin Thomas (71) are tied for 15th at two-under 140, just five off the lead. Their playing partner Tiger Woods won't be around for the weekend after stumbling to a five-over 76 on Friday.