PGA Tour
Patrick Cantlay weighs his love for Pebble Beach with the big coin players are getting this week in Middle East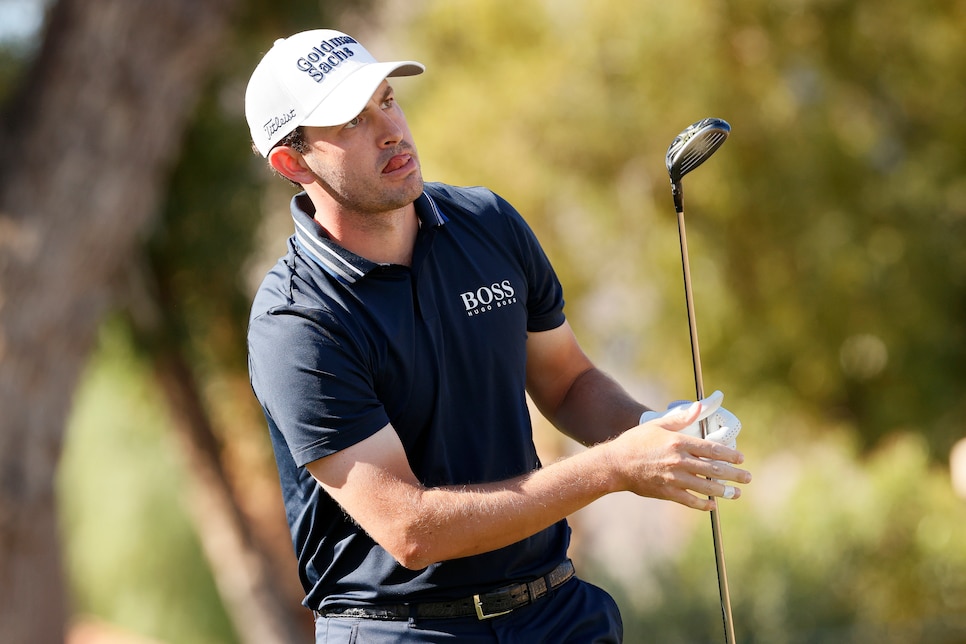 PEBBLE BEACH, Calif.—Patrick Cantlay said Tuesday at Pebble Beach that "there are two sides to every coin," when asked about the simmering battle between the PGA Tour and any rival super league that might be created. And, well, he might have conjured an overused cliché, but, still, it did seem apropos.
Because the whole issue is about coin. And the two choices seem to be a lot on one side and even more, perhaps, on the other.
Cantlay is one of just nine players among the top 50 in the world playing this week at the AT&T Pebble Beach Pro-Am while a number of big names accepted various amounts of appearance money to play in the PIF Saudi International in Saudi Arabia, an Asian Tour stop put on by the group, led by Greg Norman, that hopes to attract the world's best players to its start-up league. The California native is the highest ranked player at Pebble at No. 4 in the world and has a natural affinity for golf on the Monterey Peninsula, given his roots. "It's one of my favorite places in the world," he said.
With that in mind, it seemed logical to ask him if he might have been tempted to join Dustin Johnson, Bryson DeChambeau, Phil Mickelson and others in the Middle East.
"I think with the amount of money they're talking about it's always very tempting. I think it's tempting for everybody. And to deny that would be, you know, maybe not true," said the reigning FedEx Cup champion, who has posted top-10 finishes in his first two starts of the year and was T-3 last year when amateurs weren't part of the event due to the pandemic. "But I'm really glad that I'm here this week and I love Pebble Beach, and so that definitely factored into my decision."
You get that from Cantlay, an unvarnished response.
As to whether he had formulated an opinion about rival golf tours and potential bidding wars for the game's best players, he couldn't help but hedge a bit, saying, "It's a complicated thing, and I don't think there's an easy answer.
"I think there's two sides to every coin, and if people want to be more interested in golf and want to put more money into golf, I think that's a good thing," Cantlay, 29, a UCLA product, continued. "I think it's tricky because it's not always in the fashion that people would have expected or wanted, and I would say at this point I'm definitely a curious observer as to see what happens and who decides to play."
You'd be curious, too, if you were among the players being courted, and Cantlay's star is truly on the rise after his four-win season, the FedEx Cup title and a strong Ryder Cup for Team USA last fall. And while he relishes his career and is "grateful" for the opportunities that he and others have enjoyed on the PGA Tour, that's not to say there isn't room for greater rewards.
"It's an interesting stance to say there is too much money in golf," he said.
In sports, and maybe golf is head in this direction, the coin of the realm defines the realm.