News
Patrick Cantlay has a tricky decision regarding how aggressive to play on Sunday at Innisbrook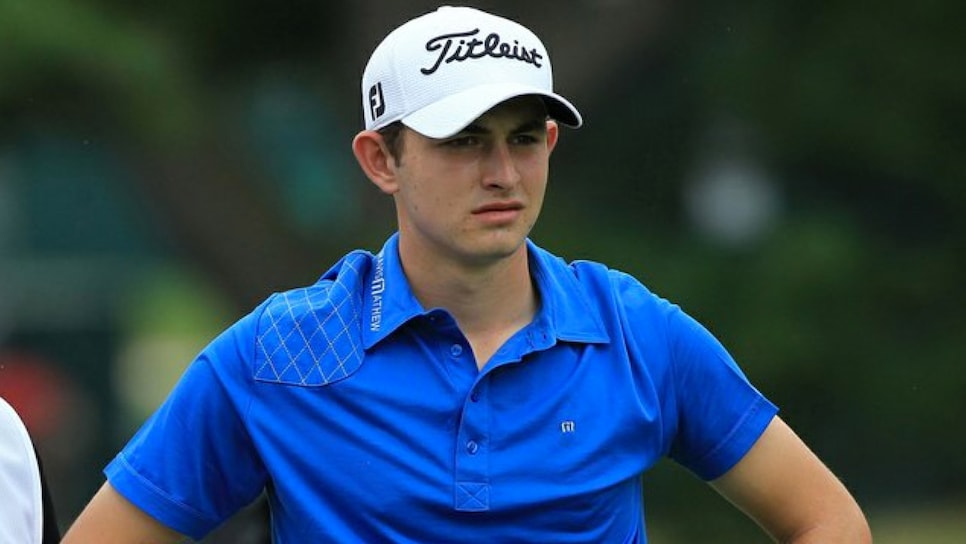 You play to win on the PGA Tour, and Patrick Cantlay will no doubt be doing just that on Sunday at the Valspar Championship. The 24-year-old former college player of the year at UCLA is four strokes off the lead in second place with 18 holes to play after shooting his second straight 66 Saturday—the low round of the day—in just his second tour start since November 2014.
Yet Cantlay finds himself in an intriguing situation at Innisbrook Resort. Playing on a medical extension after suffering a stress fracture in his L5 vertebrae kept the former amateur standout sidelined for more than a year until he finally returned at last month's AT&T Pebble Beach National Pro-Am, Cantlay needs to earn either 381 FedEx Cup points or $606,849 in nine starts, counting this week's event outside Tampa, to retain his tour card. Play too aggressively on Sunday while trying to catch Hadwin, and Cantlay risks falling back down the leader board and potentially losing valuable points/dollars.
Asked what his mindset might be come Sunday, Cantlay sounds like he won't be focused on trying to win or maintaining his standing on the leader board, but rather simply playing solidly.
"I know my game is good, and I've been able to prep how I want for the tournament," Cantlay said Saturday afternoon. "Just trying to do my own deal. Fairways and greens, make as many putts as I can, and see where it ends up."
Of course, a victory takes care of everything, earning him 500 FedEx Cup points, but more importantly, automatic playing privileges for two years along with a spot in the Masters, where he was the low amateur in 2012. A solo second at Innisbrook also would be enough for Cantlay to earn his card as he'd grab 300 FedEx Cup points but cash in $680,400, more than what he needs to secure his card via official money earned.
However, with each dropped place, the rewards shrink exponentially. A solo third-place showing would net him 190 FexEx Cup points. Falling to fifth place drops him to 110, and a plunge to 10th place results in him grabbing only 75 points.
The way Cantlay has played the last two days suggests that he might not have to worry about shooting a high number. On Saturday, he played a bogey-free round, hitting 13 of 14 fairways and 13 of 18 greens in regulation. He capped the round by rolling in a 31-foot birdie putt on the last hole.
"Everything was working today," Cantlay said. "I tried to play smart, played to the middle of the greens and take my chances when I got them on some of the [par] 5s. Rolled it well, too."
Cantlay isn't just coming back from his long layoff, but also the tragedy of losing one of his best friends and caddie, Chris Roth, in a hit-and-run car accident early last year. Should he find a way to earn his card on Sunday, it would be an impressive accomplishment, as well as one of the feel-good stories of 2017 in golf.