News
Pat Perez runs away with his third career PGA Tour victory at the CIMB Classic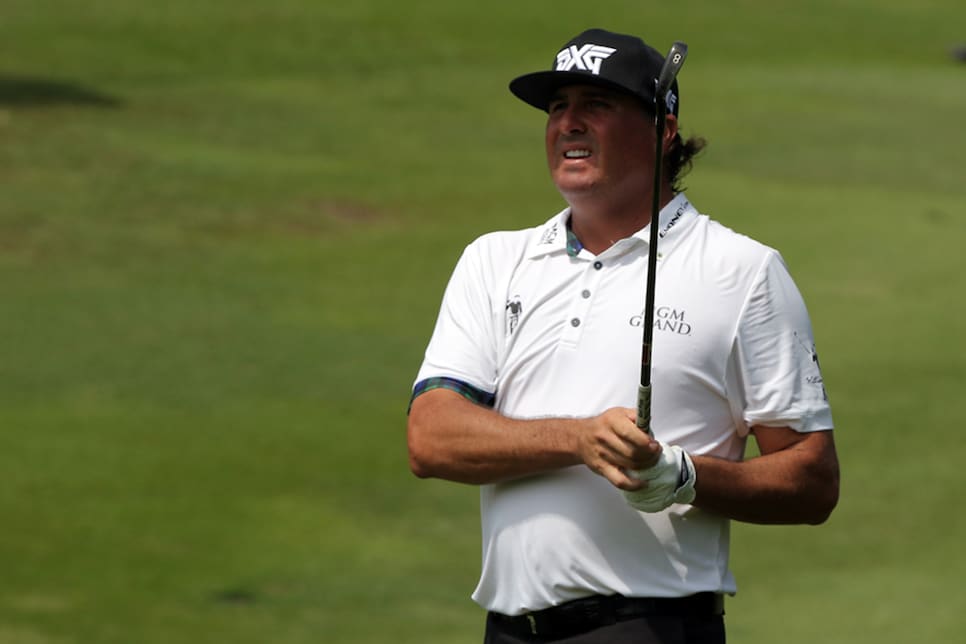 Prior to 2016, Pat Perez had won just one time in 376 starts on the PGA Tour. For a player that packed loads of potential when he first made it on tour, it felt like the then 40-year-old's career was shaping up to be one big "What if?" But after undergoing shoulder surgery before beginning the 2016-'17 season, something has clicked for the Arizona native, and it's brought out the best golf of his life when he needed it most. On Sunday at TPC Kuala Lumpur, Perez capped off another strong week with a three-under 69 to win the CIMB Classic by four strokes, giving him the third win of his career and his second in his last 25 starts.
Perez, 41, started his final round the same way he ended his third, with a flurry of birdies that extended his lead to seven shots, a margin no one was able to come close to catching the rest of the day.
"I knew I had to stay on the gas here because guys are playing so good and you can go low any day, I was expecting someone to shoot 63 or something like that," said Perez, who finished with a score of 24-under 264, two strokes shy of Justin Thomas 72-hole CIMB record of 26-under.
"I'm just such a different person than I was 17 years ago, even like, five years ago," he said. "I'm learning how to play the game, I'm learning how to play my own game, stay within myself, that kind of stuff. I'm a late-bloomer."
Call him a late-bloomer, or a PGA Tour veteran if you want, either way, there's no denying the Perez is peaking late in his career. Since his T-33 at last year's CIMB Classic that kickstarted his season, Perez has won twice (taking the title at the OHL Classic at Mayakoba last fall), finished T-7 or better five times and made more than $5.7 million.
In Malaysia, he had pretty much everything working. Perez tied for the lead this week in greens in regulation, T-9 in putting and T-13 in driving accuracy.
Keegan Bradley made Sunday's biggest charge, carding a five-under 67 that earned him a solo second finish at 20-under 268. It's the 2011 PGA champion's highest finish since the 2014 Arnold Palmer Invitational, where he tied for second.
Xander Schauffele was unable to get much going in his final round, posting an even-par 72 and finishing seven shots back at 17-under 271 in a tie for third with Sung Kang.
Hideki Matsuyama (71) and Cameron Smith (64) finished in a tie for fifth at 16-under 272.
Two-time defending champion Thomas shot his best score of the week on Sunday, a five-under 67, but it only helped him move up to a tie for 17th, 13 strokes off the pace, in his bid for a three-peat.