News
Pat Bradley sees a lot of herself in nephew Keegan
When the phone rang shortly before midnight Sunday, just five hours before my alarm would rally me for a busy day closing the PGA Championship issue of Golf World, several scenarios shot through my mind, none of them good. Late-night phone calls are usually not happy stories, but this one was an exception to that rule. Pat Bradley wanted to talk about her nephew Keegan.
"Oh Ronnie, I know it's probably late for you," Bradley said, sounding as if she had just won her seventh LPGA major instead of watching on TV as Keegan Bradley captured his first on the men's tour. Then, in the next breath, Pat picked up on a conversation she and I started seven weeks earlier at the Wegman's LPGA Championship, a few weeks after I had covered Keegan's first tour win at the HP Byron Nelson Championship.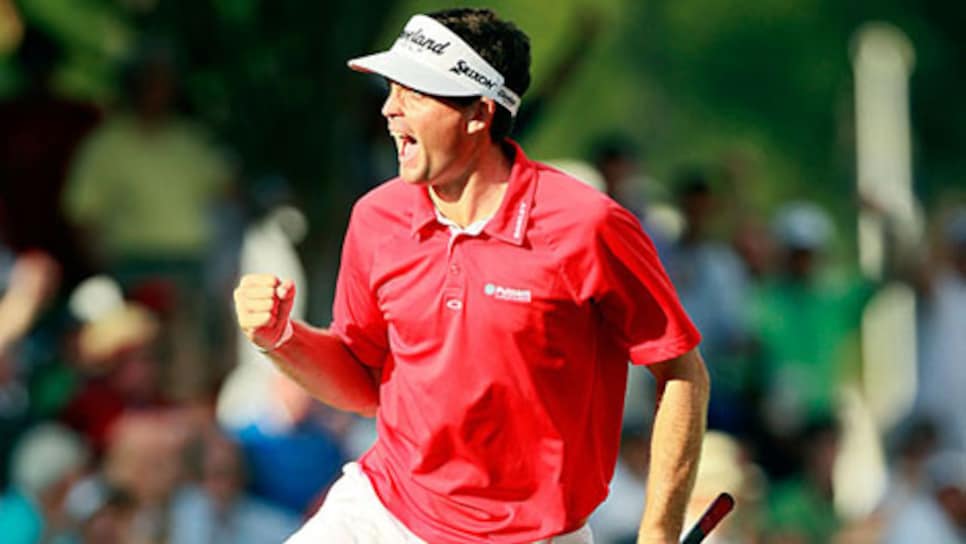 Photo: Andrew Redington/Getty Images
"He just got better each week this year," Pat said with the same passionate intensity with which she played for more than 20 years on the LPGA Tour. "He learned from everyone. He was paired with Freddy Couples in Houston and he picked his brain. He played a practice round with Phil Mickelson and he watched him and asked him questions. Keegan has banked it all."
He certainly put that knowledge to good use on Sunday at Atlanta Athletic Club. After falling five strokes behind with a triple-bogey 6 on No. 15 that would have crushed the spirit of anyone, let alone a 25-year-old rookie playing in his first major championship, Keegan found something special. It was a competitive gear with which Aunt Pat is very familiar.