Oak Hill Country Club
Past champions Davis Love III and Vijay Singh withdraw from the PGA Championship, replaced by Alex Smalley and Lee Hodges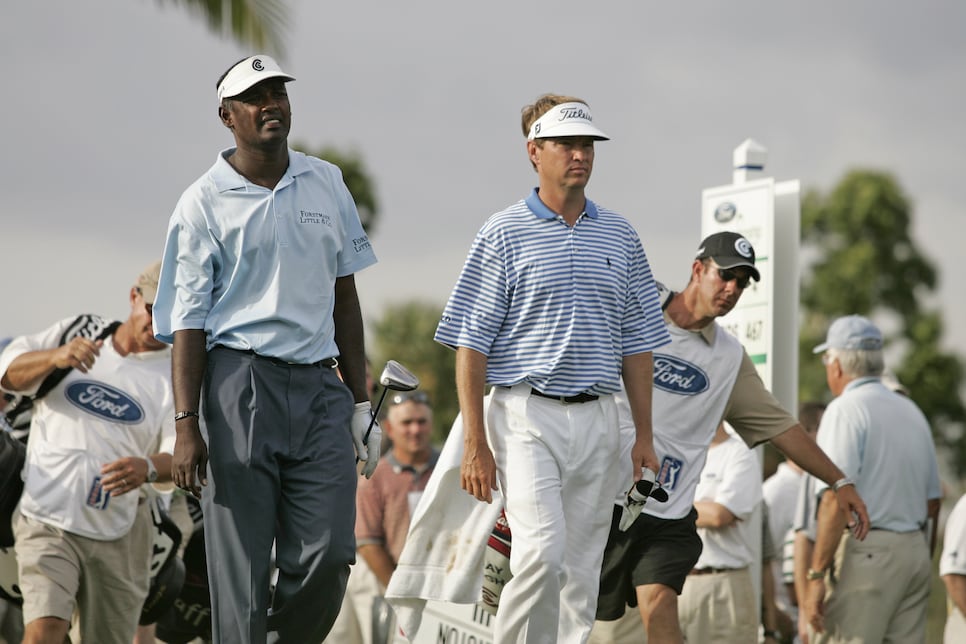 Two past champions and World Golf Hall of Fame members Davis Love III and Vijay Singh have withdrawn from next week's PGA Championship at Oak Hills Country Club in Rochester, N.Y., it was announced on Thursday. They will be replaced in the 156-man field by Alex Smalley and Lee Hodges.
Love, 59, won the PGA Championship at Winged Foot in Mamaroneck, N.Y., in 1997, the lone major of his 21 PGA Tour victories. He last played in the PGA in 2020.
Singh, 60, won the PGA in 1998 at Sahalee Country Club in Sammamish, Wash., and again in 2004 at Whistling Straits in Kohler, Wis. He also won the Masters in 2000, giving him three majors among his 34 PGA Tour victories. Singh last played in the PGA in 2018.
Smalley, 26, and Hodges, 27, will be making their PGA Championship debuts.