The Loop
Paspalum grass will be a new challenge for many players at PGA
KIAWAH ISLAND, S.C. -- OK class, the vocabulary word of the day is "paspalum". In case you were wondering, Rory McIlroy can spell it correctly.
"P-A-S-P-A-L-U-M," McIlroy said. "The Bear's Club (McIlroy's home course in Jupiter, Fla.) actually has paspalum. We practice on paspalum all the time -- me, Luke (Donald), Keegan (Bradley), Dustin (Johnson).  It's something we are quite used to and something I was talking to Luke about yesterday, something that the guys that are members of the Bear's Club might have an advantage because we are used to how it reacts."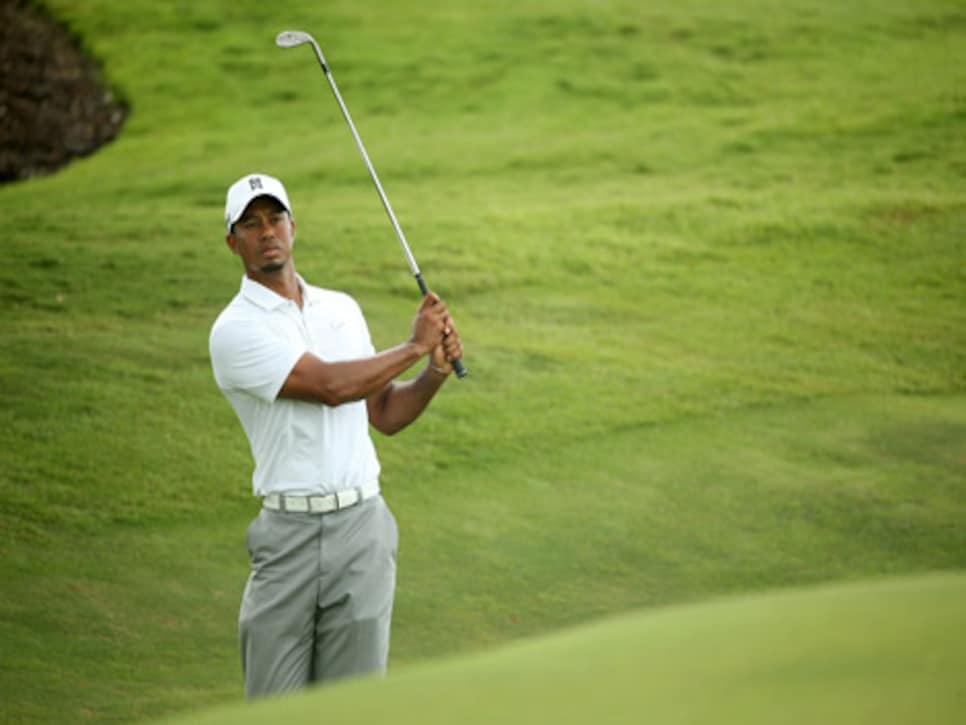 **The shots around the Ocean Course's elevated greens are going to play a large role in the outcome of the PGA Championship. Photo by Getty Images
With rain hitting the Ocean Course on Wednesday -- and more expected -- the one certainty heading into the first round is that the Pete Dye layout will play softer than officials and players had hoped. It means the comparisons of Kiawah to true British links courses don't really work -- especially with the paspalum grass on and around the greens that players say grab at the ball more than usual.
"Now you're going to have to throw the ball up or play some kind of one-hop-and-stop spinner in there," Tiger Woods said. "There will be very few bump-and-run shots. You just won't see it that often because now it's going to be too soft for that play to work. This paspalum is very sticky."
In other words, don't neglect your wedge game. When a golf course is ridiculously long (7,676 long) and invites plenty of wind, players are going to miss more than their share of greens. How they recover will be the question, especially when it involves negotiating a foreign surface.
"Paspalum is a grass that I'm not sure we've ever played a Tour event on before," world No. 1 Luke Donald said. "Around the greens it's tricky. I think anyone who has good fundamentals that can use the bounce of their lob wedge, have some creativity, is going to fare a lot better than someone that has poor technique."