The Loop
Parents beware: Jason Day could be yelling at your 12-year-old over video games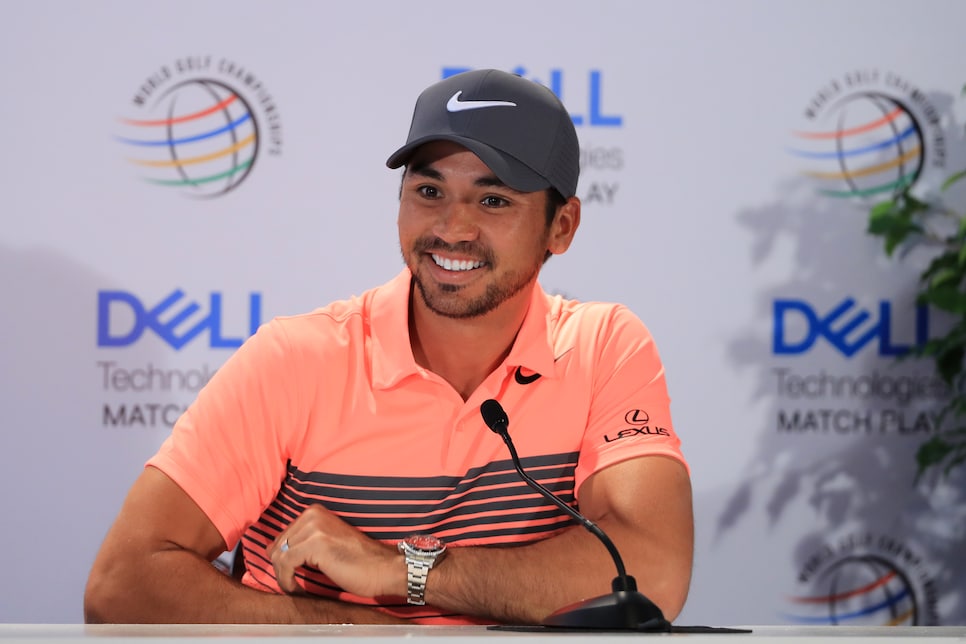 Thanks to an infusion of artists, an unlimited number of outdoor recreations and litany of signatures food dishes, Austin is one of our nation's most vibrant cities. With this plate of cultural offerings, a PGA Tour player in town for the WGC-Match Play could feel overwhelmed, not knowing where to start in fear of missing out. At least, that's our working theory for Jason Day's exciting off-course plans for the week.
Day, the reigning Match Play champ, was asked on Wednesday what his Austin itinerary looked like, especially sine the 2015 PGA Champ spent most of his time last year getting treatment for his back. The 29-year-old gave, um, an interesting answer.
"I'm going to be playing video games with Nick Watney all week," Day said. "I'm staying at his place. So it's us gaming all week. Mountain Dew and pizza."
When pressed for more information, Day remarked the two will be playing Call of Duty, and issued parents a warning.
"I'm going to be yelling at 12-year-olds, so if I yell at your 12-year-old, I'm sorry."
That said, given a certain fellow Nike golfer's affinity for Call of Duty -- one who ostensibly has some free time on his hands -- it might not be a 12-year-old catching the business end of Day's barbs this week.