The Loop
Palmer to pilot his last flight next week
Long before Arnold Palmer piloted his first aircraft, in 1956, he was aware of the Newtonian law, "What goes up must come down." On Jan. 31, the rule will have slightly sadder, more literal implications. When Palmer, 81, pilots his Cessna Citation 10 jet from Palm Springs to Orlando that morning, it will be his last flight as pilot. His license expires that day, and Palmer has elected not to have it renewed.
"I'll still be flying in my plane as much as always, just not in the cockpit," says Palmer. "Flying has been one of the great things in my life. It's taken me to the far corners of the world. I met thousands of people I otherwise wouldn't have met. And I even got to play a little golf along the way."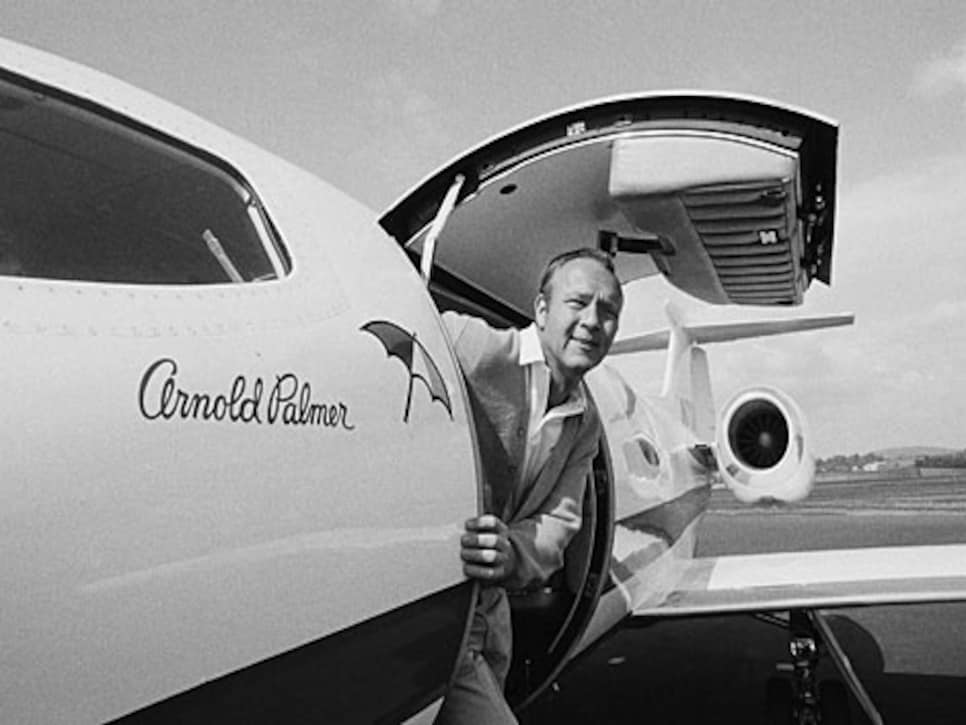 Golf notwithstanding, aviation has always been Palmer's most passionate vocation. Palmer took his first flying lessons in his hometown of Latrobe, Pa., and in 1966 graduated from prop planes to the jets that for many tour players today are a standard mode of transportation -- as passengers, not pilots. Palmer's fly-bys when departing from tournaments were a distinctive signature throughout the 1960s and '70s, and his versatility as a pilot was matched by several remarkable achievements. In 1969, Palmer piloted a Boeing 747 before the aircraft had gone into commercial service. In 1976, he set a round-the-world speed record that still stands. Taking off from Denver in a Lear 36 and heading east, Palmer circumnavigated the globe in 57 hours, 25 minutes and 42 seconds.
"The people there when Arnold took off were still there when he returned," laughs Doc Giffin, Palmer's longtime assistant and chronicler of Palmer's aviation exploits. The flight included brief refueling stops in Boston, Paris, Tehran, Sri Lanka, Jakarta, Manila, Wake Island and Honolulu. "The stops were brief, but Arnold had time to ride an elephant in Sri Lanka, and in Manila he was given a gift from President Ferdinand Marcos that he still has."
Palmer continued to fly the Cessna Citation 10 -- the fastest non-military aircraft in the world -- regularly in recent years. When he relinquishes his wings, he will have logged just shy of a staggering 20,000 hours in the cockpit.