The Loop
Palmer an unlikely contender... or is he?
BETHESDA, Md. -- A quick look at Ryan Palmer's previous U.S. Open record would suggest his position on the leader board after Day 1 is a fluke. Upon further examination, though, maybe he's right where he belongs.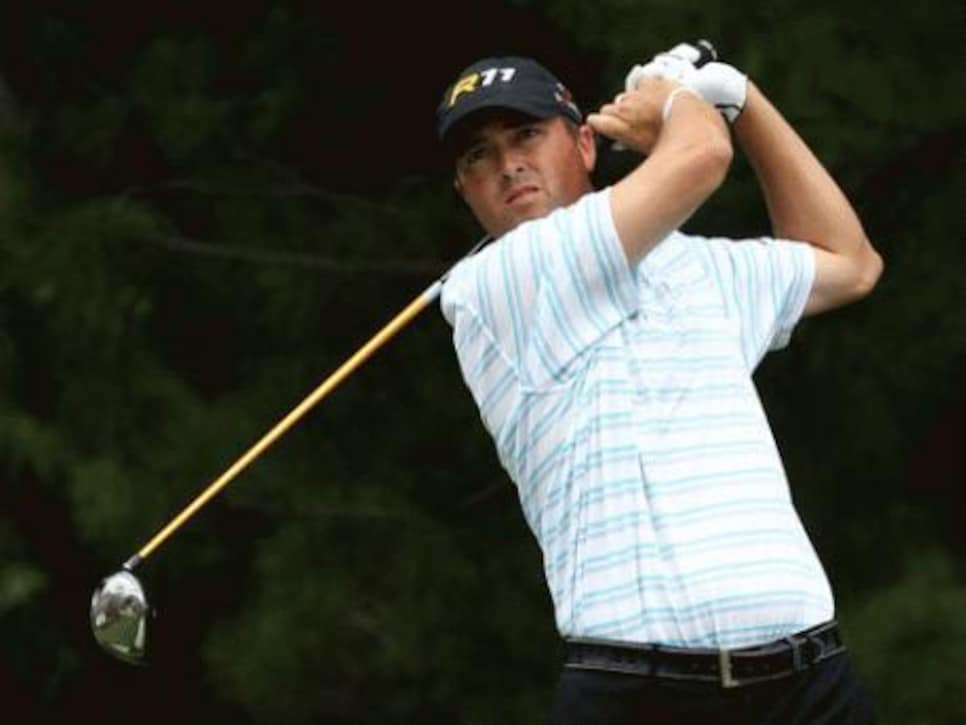 (Photo by Andrew Redington/Getty Images)
Palmer opened with a 69 at Congressional CC to best his previous best score at an Open by four shots. But that came back in 1998 -- two years before he graduated from college.
Now 34, Palmer has only played in one other U.S. Open, despite the fact he's a three-time winner on the PGA Tour. He shot a pair of 84s at Oakmont in 2007 while working on some swing changes and has been waiting to tee it up in his national championship since. He doesn't seem surprised to find himself in contention at a golf course that suits his eye and his right-to-left ball flight.
"I think about that each time I come to a major championship. Why can't it be mine? I've won three times. I finished second in a World Golf Championship, and lost in a playoff in the Byron Nelson, finished 10th at the Masters," Palmer said. "I know I can play on the biggest stage. No reason I can't give myself a chance to win this weekend."
Those recent strong showings taught him a lot heading into this tournament.
"(My start) has a lot to do with the way I played at the Masters, finishing 10th, and staying patient and finishing the way I did," Palmer said. "It's a golf course you don't have to go out and shoot 65 to have a chance. I'm going to gain a lot of experience from the Byron Nelson, when I shot five over on the weekend and lost in a playoff. Par was good there. I think that's going to help me this week."
Palmer's next challenge? Starting his second round on the 218-yard, par-3 10th hole. Multiple players, including Phil Mickelson, found the water in front of the green with their opening tee shots Thursday. But Palmer birdied the tough hole on Day 1, which was a surprise in itself. Now the key is to keep the surprises coming.
"There are a hundred guys out here every week that can come out and win every week," he said. "I don't mind sneaking up in there."