News
Pak is an inspiration to a generation, but still trying to be a threat as well
CARNOUSTIE, Scotland -- Se Ri Pak stood on the 18th tee of Royal Lytham & St. Annes on a gloriously warm Sunday afternoon with a chance to win the 2003 Weetabix Women's British Open. When she pulled the 3-wood from her bag, Annika Sorenstam, with whom she was tied for the lead, and her caddie Terry McNamara shared a glance. It was a curious club selection that brought the par-killing pot bunkers into play.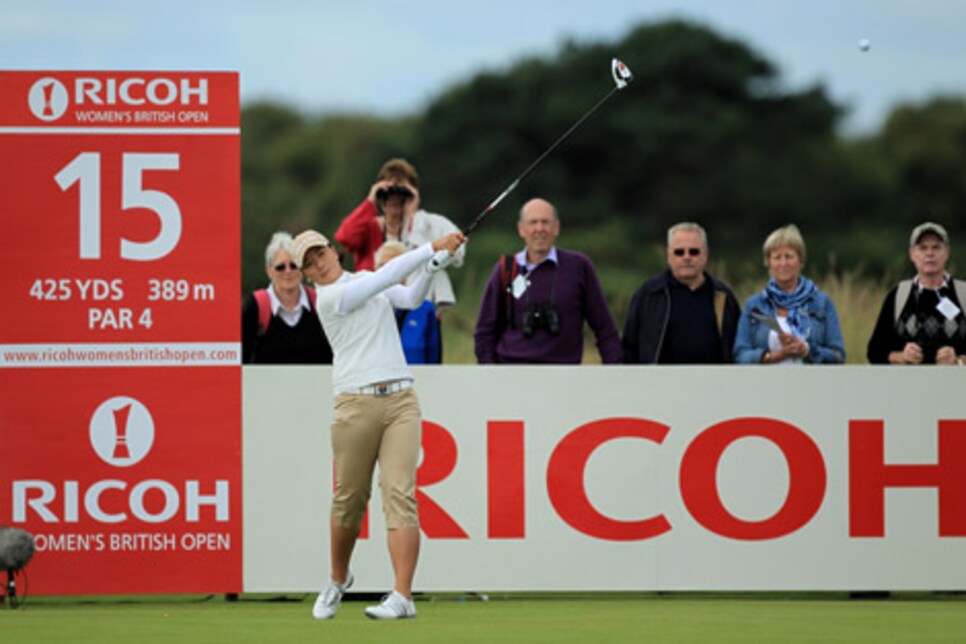 *Pak still has the game to take on many of the young players she inspired.
Sure enough, Pak drove into a bunker and eventually made a bogey.  McNamara handed Sorenstam the driver, she ripped her tee shot over the bunkers and made a par to complete the career Grand Slam. Pak lost more than a tournament that day -- she lost her confidence and slipped into several years of the driver yips, unable to find a fairway.
Since her career took that downward turn after 2003 -- only four of her 25 career LPGA victories have come in the last eight years and only one of her five major championships -- the 33-year-old Pak has shown flickers of her old form. On Friday the flicker erupted into flames as Pak fired a 64 to go into the weekend at the Ricoh Women's British Open at eight-under par, two strokes behind Inbee Park, who also ravaged a defenseless Carnoustie in 64 strokes.