The Loop
Paige Spiranac misses cut in major pro tour debut, plans "break from social media"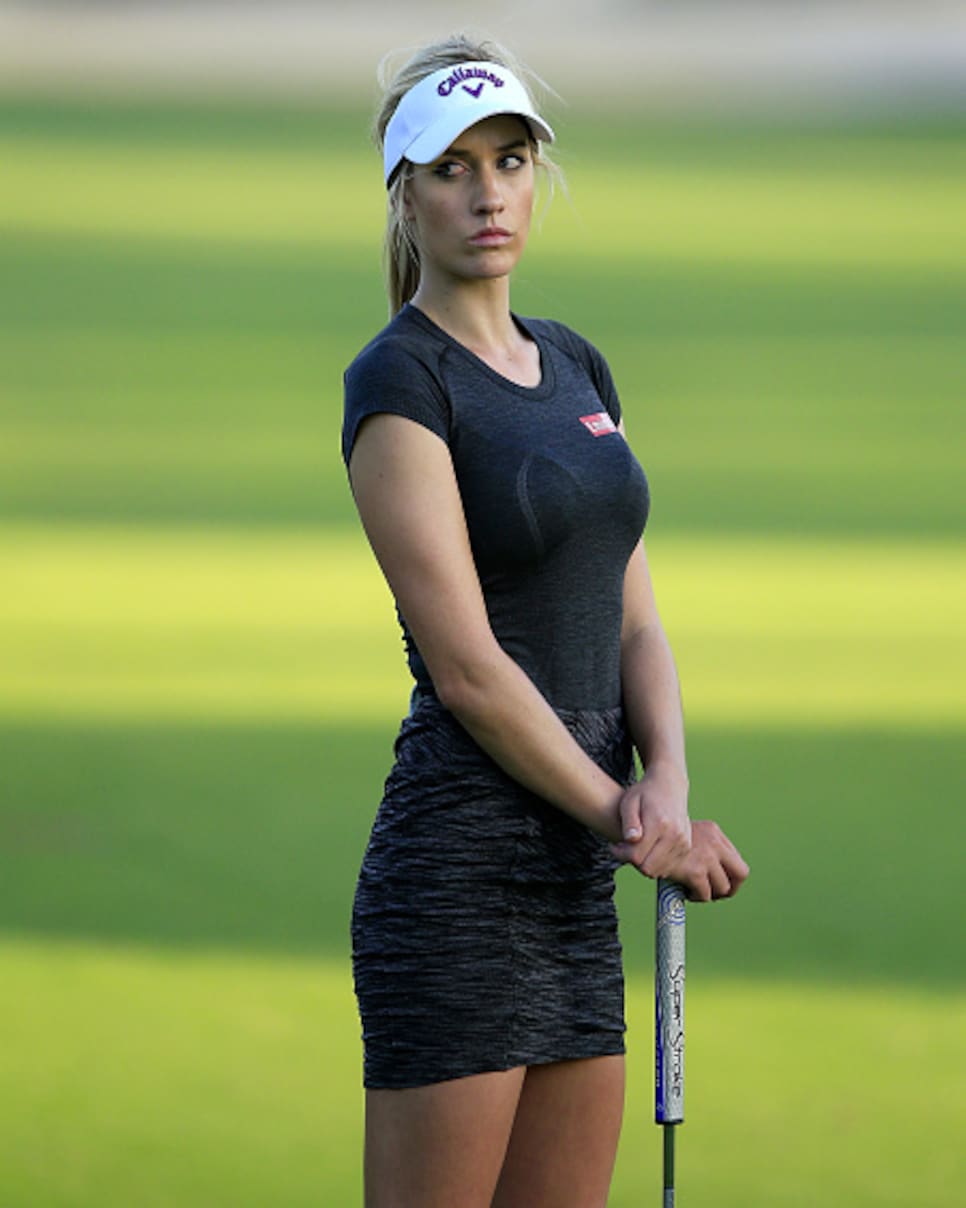 An emotional week ended earlier than Paige Spiranac would have liked. The Instagram sensation making her debut on a major pro tour shot rounds of 77 and 79 to miss the cut at the Dubai Ladies Masters. On the bright side, Spiranac got through what she called "the hardest days of my life," but she was still very upset following a disappointing couple of days.
"It was just a tough week for me, a lot of stress," Spiranac said through tears, according to thenational.ae. "It was a great learning experience for me, I'm going to take a lot from it. I think I'm upset because it's just been so much stress on me and a lot of pressure.
"I was invited here and wanted to prove it was for reasons other than just my social media."
Speaking of which, Spiranac added this nugget, which her fans won't be happy to hear:
"I'm definitely not going to look at my phone for a while, probably take a break from social media to step away and re-evaluate everything," she said.
Spiranac's invitation to the tournament caused quite a commotion for a Ladies European Tour event in mid-December. Getty Images, for one, covered her appearance like a Tiger Woods return to the Masters. But Paige wasn't feeling all positive vibes.
Many questioned why Spiranac, who turned pro in August after graduating from San Diego State, was given a spot in the field of one of the LET's richest events and those people won't be swayed by her lackluster performance in which she only beat three of the 108 women teeing it up. Spiranac addressed her doubters to reporters in Dubai.
"I understand where they are coming from. I mean, I've played golf and have had good results, but when you look at my game compared to the top players in the world, I'm not in the same league," the LPGA hopeful said. "But I wish they could see that I'm working as hard as I can. I may make it, I may not make it. But I'm just trying to focus on what I need to do to get to the next level and trying not to focus on what they say."
Spiranac added this on Twitter:
It should get easier next time, Paige. We just don't know when that next time will be yet.