worth a shot
Three-time major champ is a new believer that this rules change would solve pro golf's slow-play problem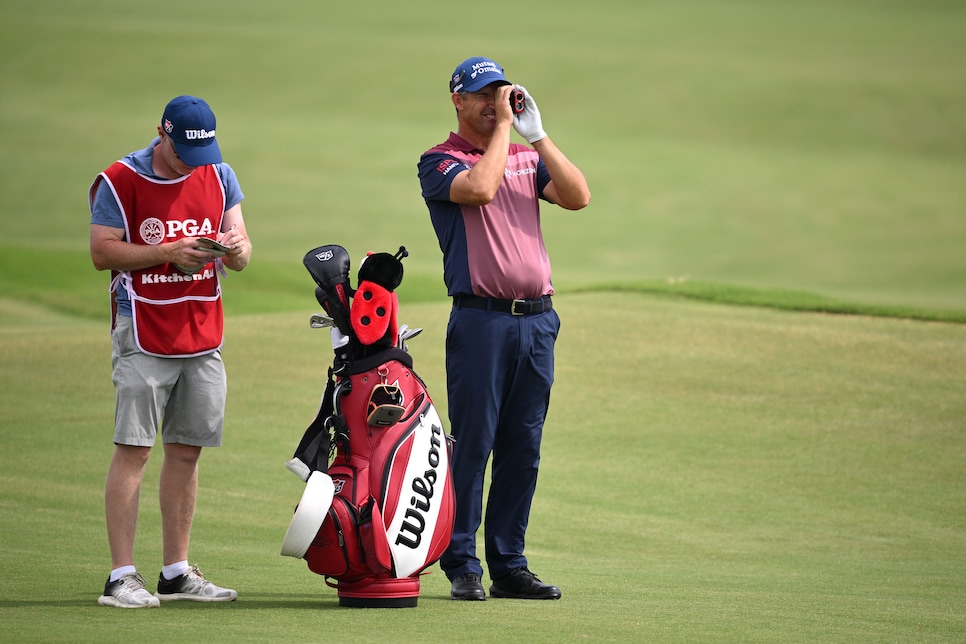 It seems as if everyone has thoughts on how to remedy the pace-of-play problems facing the PGA Tour. Check social media or watch any event with friends, and you'll hear a host of solutions ranging from sane to certifiably psychotic. Well, maybe we should listen to a three-time major champ and professional golf mainstay who has a vision when it comes to speeding the game up.
Padraig Harrington, a six-time PGA Tour winner and the recent runner-up at the Senior PGA Championship, believes that range finders should be permanently adopted into pro golf as a way to move things along and allow players a better chance to escape "awkward yardage" lies.
Granted, range finders aren't an entirely new solution to the issue. But Harrington has become a convert is. "After using a range finder for the last two weeks [at the PGA Championship and Senior PGA Championship], I've come round to believing that we should use them in all tournaments," the Irishman tweeted. "They really help with pace of play when players are out of position with an awkward yardage."
It's a slight tweak but one that can help pros keep things going, Harrington insists, lessens the time between shots. The PGA of America is one of the few organizations in pro golf that allows participants in its events to use the devices going back to the PGA Championship at Kiawah Island in 2021.
Harrington isn't the only big name pushing for this addition, as former Ryder Cup captain Thomas Bjorn piggybacked on the original tweet with an approval of his own.
"I agree with this," Bjorn added. "I was skeptical but it works…"