Instruction
U.S. Open 2023: Padraig Harrington had a pretty epic driver session before his final round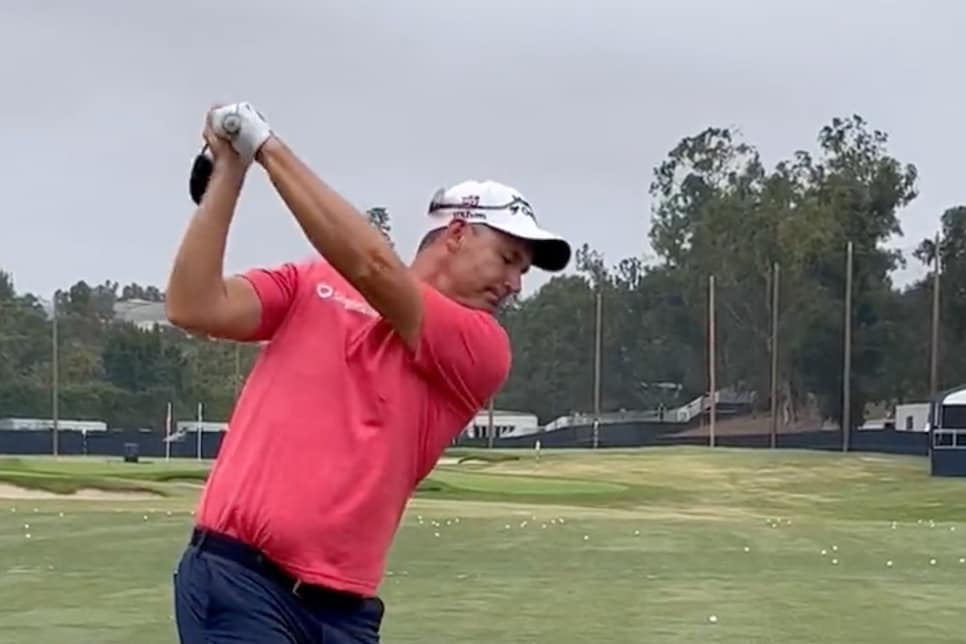 LOS ANGELES — "He's still hitting drivers?"
The contenders were beginning to arrive on the tee, but the crowd was gathered around Padraig Harrington. The 51 year-old defending U.S. Senior Open champ came into the final round one under and inside the top 20, would've been forgiven for easing into his warmup. But that's just not how Harrington is programmed.
Instead, he spent his pre-round warmup launching full-send drivers rapid-fire into the distance.
The point of the speed sessions was, effectively, to get literally warmed up. Having the blood flowing into his muscles so he can reach his top speed as soon as he gets to the golf course.
It's probably a little too intense for the rest of us, but it earlier this week, Harrington told me amateurs should try a watered-down version.
"Most club golfers would be well off to take a bit of time every week getting to hitting drives with no interest in where the ball is actually going," he said. "Just trying to get the clubhead to move with more speed."
I didn't keep count of the exact number of golf balls he hit—honestly, I'd have lost count anyway—but here's a few stats I did muster from his session.
Harrington spent about 30 minutes hitting only drivers.

He averaged a rate of about three golf balls per minute.

That puts the total number of drivers hit close to 100 balls.
His longest drive of the session carried more than 320 yards.
His driver ball speeds ranged from mid 170 mph to 185 mph.