News
Padraig Harrington looks good in return from that fluke golf lesson injury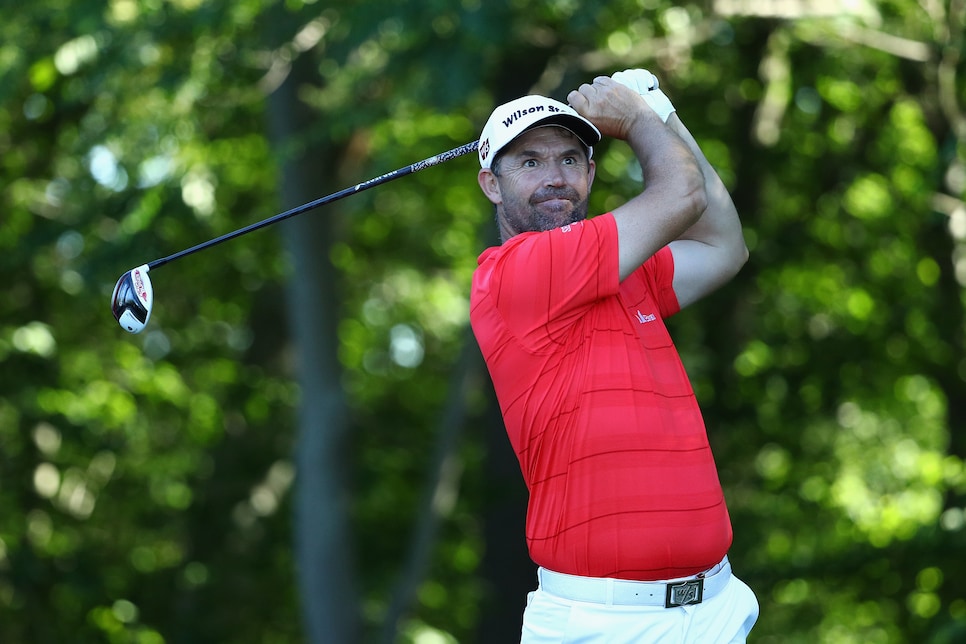 CROMWELL, Conn. -- Padraig Harrington takes full blame for the fluke injury he suffered a couple weeks ago when an amateur golfer he was giving a lesson to at an outing hit him in the elbow with a practice swing. Now he's just looking for a break from, well, taking breaks from golf.
"That's twice this year," said Harrington, who also sat out earlier in the year with a nerve damage in his neck that required surgery. "I'm hoping it doesn't come in threes."
Although the bone bruise is "quite sore" when he touches it and kept him from hitting drivers until Tuesday, Harrington tried to put a positive spin on the injury. The three-time major champ said he's "lucky" he didn't break his elbow, and he noted that the time off wasn't all that bad.
"The great thing about being a professional golfer is that every time you get injured, you get a holiday," Harrington joked. "So I had a 12-week holiday and then I followed it with a 10-day holiday."
But Harrington got back to work on Thursday with an opening 66 at TPC River Highlands that put him among the early leaders. Harrington didn't think he played particularly well from tee to green (his 8 of 14 fairways and 10 of 18 greens in regulation back that up), but a hot putter allowed him to card four birdies and no bogeys.
"We're close to half a year done now, and I've only played 21 competitive rounds -- you can get that done in a month," said Harrington, who will also play in the Irish and Scottish Opens ahead of next month's Open Championship. "It's been a bit of a struggle just getting momentum. … There's no substitute for being on the golf course."
Harrington is hoping to start building momentum toward his favorite event on the calendar, which just happens to be at Royal Birkdale, where he won the second of his two claret jugs in 2008.
"While it hasn't been a great year," Harrington said, "I'll be happy if I'm ready for the Open."