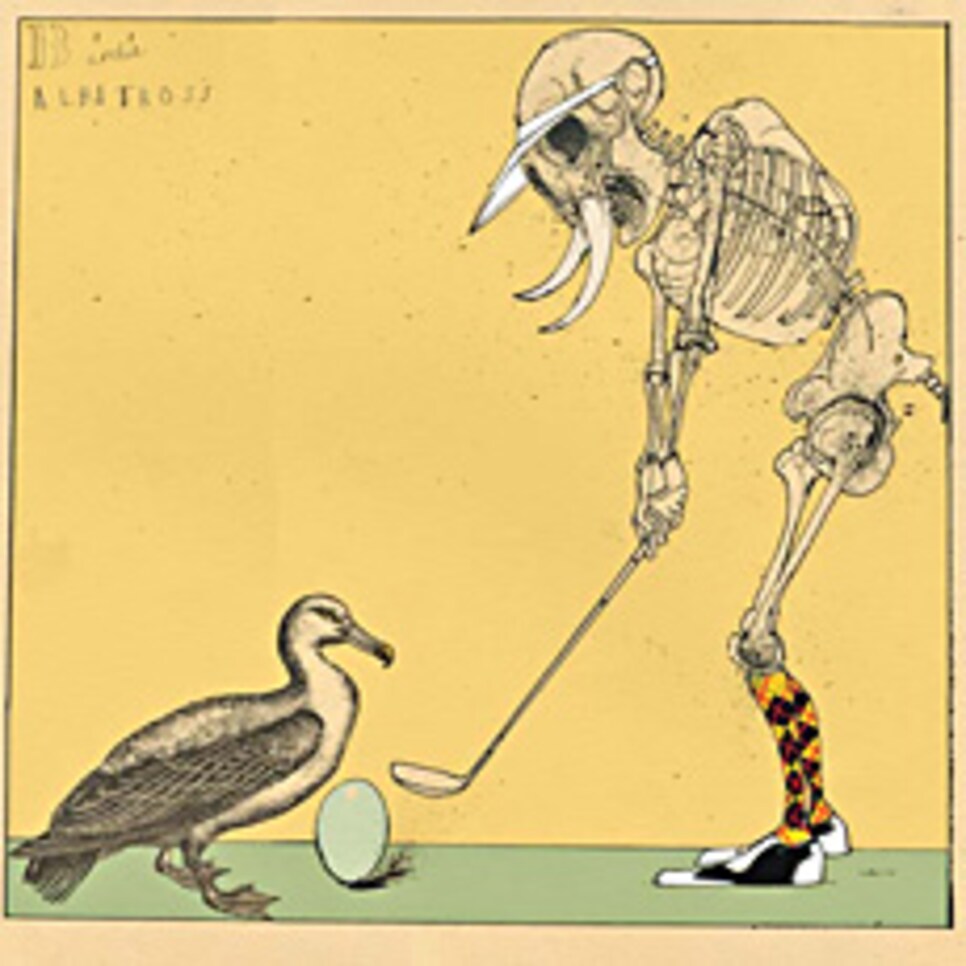 Suddenly, Hacker stopped. 'Nick,' he said, 'we had a cart!'
A 63-year-old German guy drove his car to a gas station, filled the tank, paid and went home. Only thing was: He went home on foot, having forgotten he'd come in a car. An employee noticed the vehicle an hour later and called the cops, who tracked the driver down.
The German guy isn't a member of my Sunday-morning golf group, but he's got the game. A few years ago a member of my club hit some range balls, then drove his golf cart down the dirt driveway that leads to the main road, instead of down the dirt path that leads back to the course. My friend Jim watched him go and then return five minutes later. "Buddy," Jim said, "did you think you were in your car?" Buddy said, "Yeah!" It was the lack of a radio, he said, that tipped him off to return.
Hacker (real name) and Nick were walking down our fourth fairway one afternoon, chatting. Suddenly, Hacker stopped. "Nick," he said, "we had a cart!" They almost always carry their bags, so they hadn't thought twice about walking straight off the tee. That was their explanation.
The guys I play golf with are getting older. Five years ago, only one member of the group, Harry, was forbidden to keep score. Last year, Harry moved away, but other guys have taken his place. In fact, we now have so many players on scoring probation that we sometimes have to take players off of it to make teams. I myself have been on scoring probation and was, temporarily, on lunch probation, because I once bought a case of frozen burgers that turned out to be only partly made of meat.
Recently, a scoring error made by one member caused another member to be paid some money that he hadn't (or, arguably, had) actually won. The ensuing controversy spilled into e-mail, filling the empty hours until the next Sunday, when it was again the main topic of post-round conversation. Then it filled the next week as well.
No one necessarily views this as a negative. Some golfers I know were asked to test an electronic device that could automatically keep track of all their junk--strokes, skins, greenies, etc. After they tested it, the inventor asked them what they thought, and they surprised him by saying they didn't like it. "Arguing about stuff is one of the things we like about golf," one of them explained.
The guys in my group would agree.