The Loop
Overheard in the gallery at Merion
ARDMORE, Pa. -- Welcome to Merion Golf Club, where Justin Rose survived a tough test to become the champion of the 113th U.S. Open. A complete Open experience involves eavesdropping on spectator chatter. Below, some of the odd exchanges we overheard in the gallery over the weekend.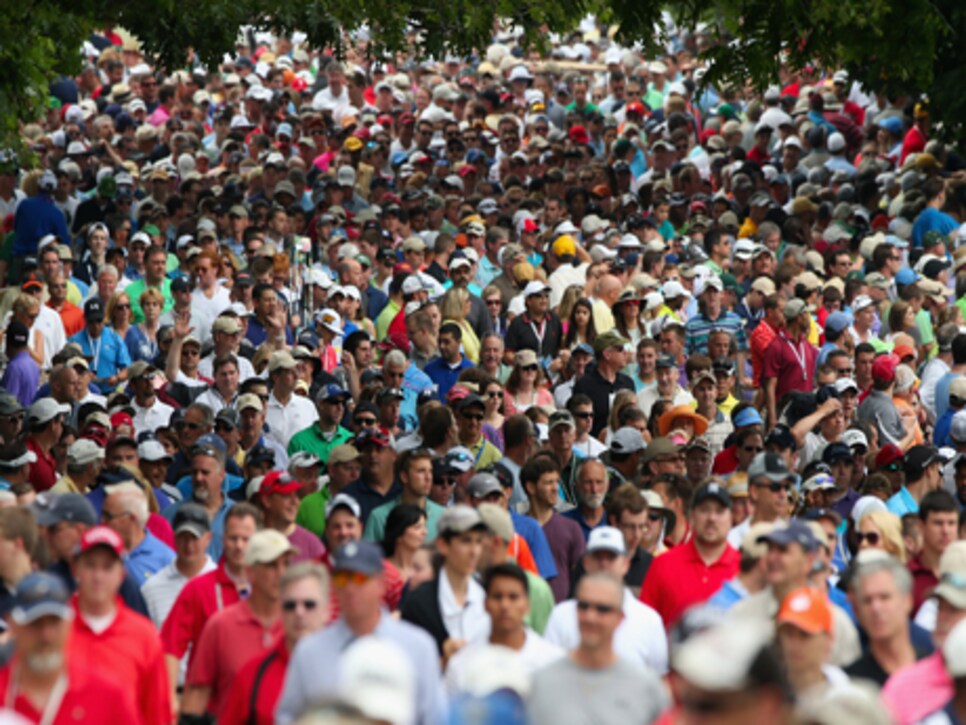 Man, on Saturday: "Next group: Tiger, Rory and somebody else." Woman standing next to him: "It's some Spanish guy."
Spectator: "Who IS that?" Friend: "Jerry Kelly." Spectator: "He's still on tour?"
About Tiger's Saturday shirt: "It looks like someone spilled hot sauce down his back."
Hard-of-seeing spectator, after Rory's approach on 15: "That's fat, that's fat. Right?" Man next to him: "No, left." Slightly-blind spectator: "Fringe? Apron? Bunker? Out of bounds?" Man next to him: "Somebody, please get this man some glasses."
Man, to woman: "Let's not go crazy now, we need to save our energy for later." Woman: "But I thought you said we'd leave after a few hours." Man: "I lied."
Near the 14th green, as crowds gradually (then exponentially) thicken: "Ugh, Tiger's coming up. He's cramping my style."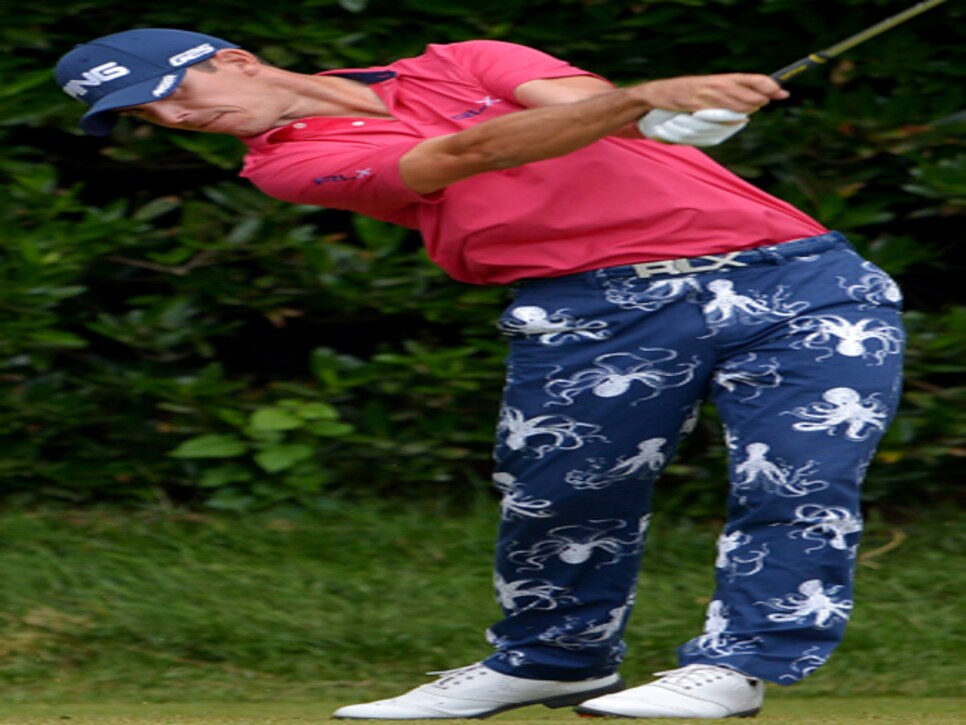 Fan, watching Billy Horschel (who's shown, left): "If I wore those Octopus pants, my ass would look like the Merion Aquarium."
Man, while walking across the fairway on the 16th hole: "What. A. Hole. I never want to play it, but what. A. Hole."
As Tiger walks up to the first tee on Sunday, woman turns to man and says, "His waist. I'm having a hard time finding it."
After a spectator thinks Martin Laird makes birdie on the 14th, "YEAAAA! Biiirrrdddd-VILLE. Birdie." (Laird actually parred the hole.)
Drunk spectator, waiting for Phil Mickelson to hit his first tee shot on Sunday: "Big head of hair, Phil. Big head of hair!" Phil smiled.