The Loop
Overheard in the 2017 U.S. Open gallery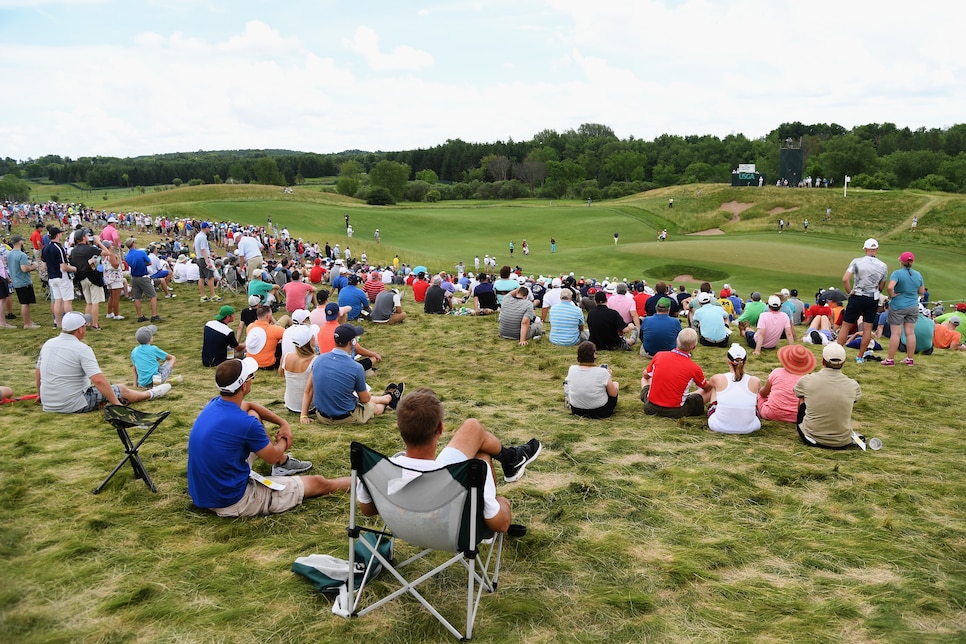 ERIN, Wis. -- Earlier this week we brought you the best things heard from the U.S. Open galleries during the practice rounds. Their remarks from Thursday, Friday and Saturday didn't disappoint, either. Here is Part 2 of things overheard this week at Erin Hills.
"I want to sire your children!" -- A well-served fan to Andrew "Beef" Johnstron on Friday. Some things you can't unhear.
"I'm out of shape to even watch golf. This is my low." -- A bigger fellow on Thursday commenting on the rugged terrain of Erin Hills.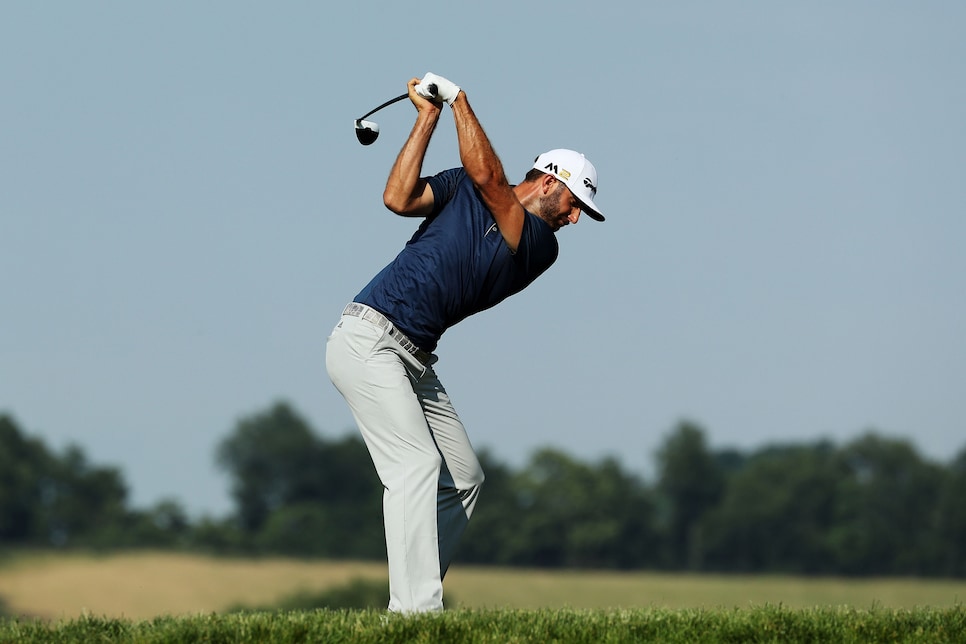 You lost today, kid. Doesn't mean you got to like it.
Man No. 1: "What happened to you?" Man No. 2: "I lost my cell phone somewhere walking the back. Then my hat fell down a hill and I couldn't get it." -- I normally don't want to give strangers a hug, but this poor bastard needed one on Friday.
Come on, it's not that easy
"If Dustin we're playing today, he'd break 60." -- Fan noticing the Saturday score board, which was before Justin Thomas' 63.
That's an interesting take
"I bet you Lee Westwood could wrestle a bear and win." -- Fan off the 10th tee on Thursday. No, Westwood was not on the tee.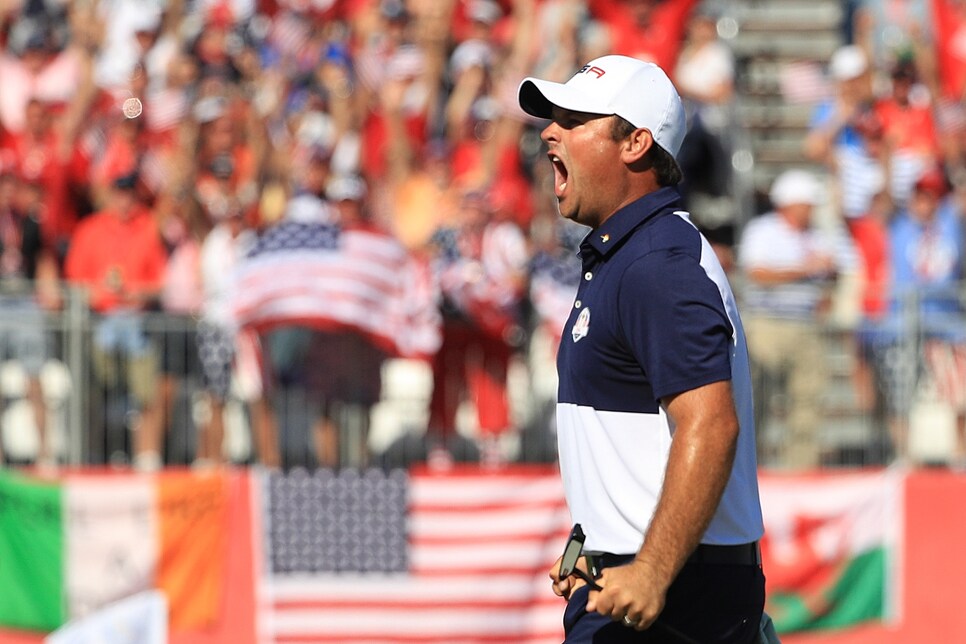 PGA of America via Getty Images
"Down with communism!" -- Member of the 18th grandstands on Saturday when Patrick Reed came through. Think we're starting to take this "Captain America" thing a tad too far.
We still don't know what this means
"Do it for the brahma bull, Tyson!" -- Fan to Tyson Alexander on Friday. Seriously, we've tried Google, Urban Dictionary, Alexander's profiles...we still don't know what the hell this means.
Man No. 1: "Fleetwood can't win, he just can't." Man No. 2: "I don't know, he's pretty good." Man No. 1: "I mean he can't; I put money on Koepka and Fowler." -- Pair of gentlemen on No. 14 Saturday afternoon.
"They should sell ad space on the back of their shirts. That's where the cameras look at most of the time anyway." -- Woman on Friday afternoon. You laugh, but sadly, it will probably happen one day.