News
Breakthrough Win For Price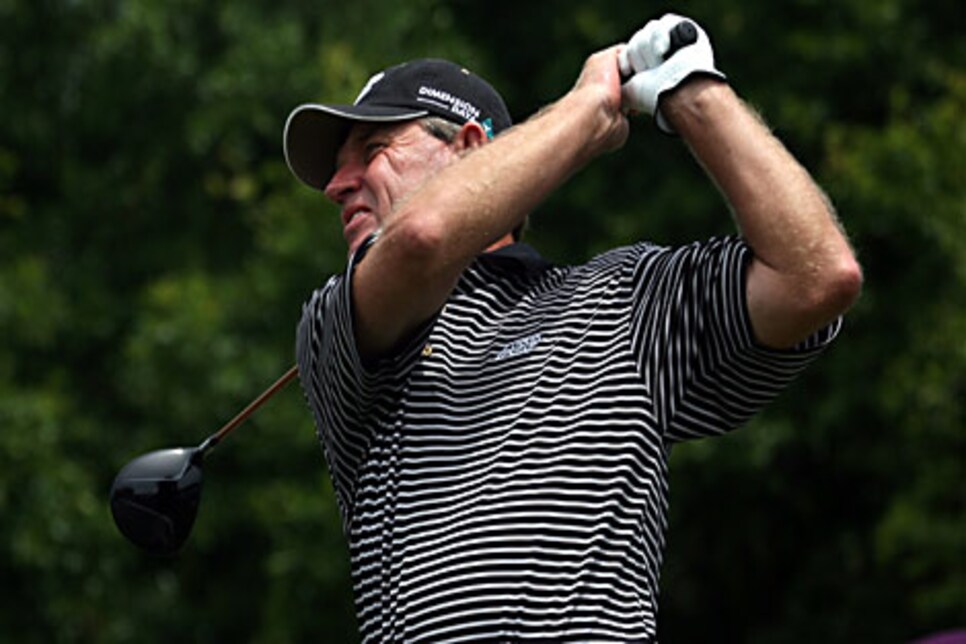 Price's final round included seven birdies, one bogey and three double bogeys.
LUTZ, Fla. (AP) -- Nick Price overcame three double bogeys in an up-and-down final-round 71 and won for the first time on the Champions Tour on Sunday.
After a par putt on the 18th hole, Price finished with a two-shot victory over Larry Nelson to end an 0-for-38 streak on the Champions Tour and win his first tournament since the 2002 MasterCard Colonial, a span of 111 tour events.
The 52-year-old Price overcame his double-bogey barrage with seven birdies to shoot even par and finish at 9-under 204. Nelson shot a final-round 70 for a 7-under 206 total in the Outback Pro-Am at TPC Tampa Bay.
Price, a Zimbabwe native, is a three-time majors winner. He called his final round one of the strangest he's ever played.
"I've never played golf like that in my life, to have three bogeys and to have three solid pars on the last three holes really helped," Price said. "I really felt like I was playing well, but if you take those three double bogeys out of the equation, then it looks like a better round. I never play like that. Ever."
Price made three straight birdies on Nos. 13, 14 and 15 to get back to 9 under and regain his confidence. Nelson hurt his chances with four bogeys on the back nine.
Despite the win, Price was exhausted.
"I am absolutely spent and done," he said. "I am absolutely dumbfounded by this round. I might make some bogeys, but not three double bogeys like that. ... It supposed to be easier when you get older, but that, without a doubt, is the toughest win I've ever had."
Price hit into the water on two of his three double bogeys. He said he lost concentration on the first one, but couldn't quite put a finger on the other two.
"I need to regroup the next couple of days," Price said.
Loren Roberts made a strong push in the final round to finish in a three-way tie at 6 under with Lonnie Nielsen and Hal Sutton. Jay Haas finished 5 under.
Two-time defending champion Tom Watson struggled throughout the weekend and finished 1 over. Watson had hip surgery Oct. 2.
Schwab Cup points leader Bernhard Langer finished 2 under.