News
Price Takes Over Top Spot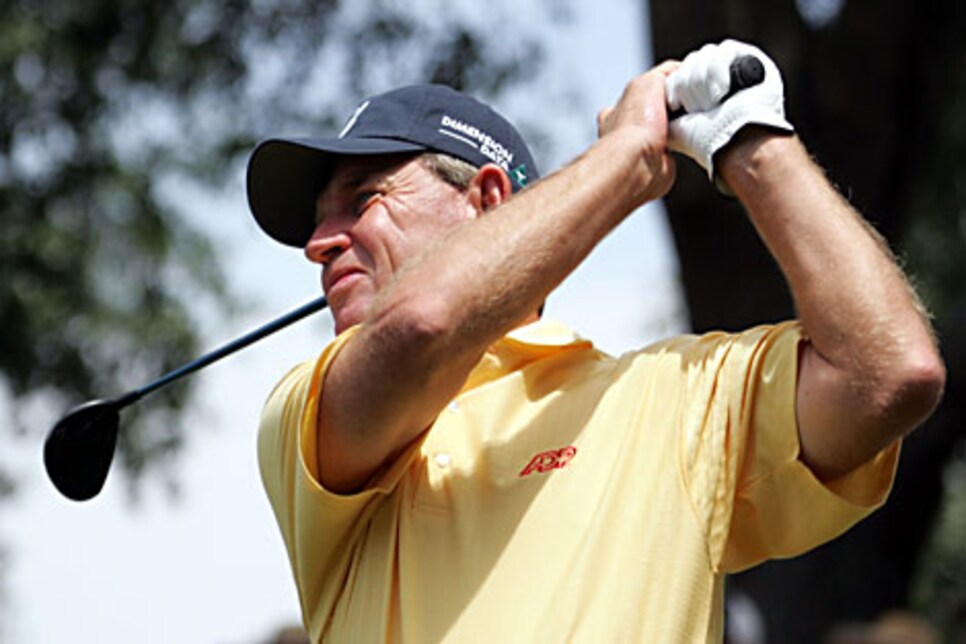 Winner of three majors, Price is in his third year playing the senior circuit.
LUTZ, Fla. (AP) -- Nick Price moved into position for his first Champions Tour victory, shooting a 4-under 67 on Saturday to take a three-stroke lead into the final round of the Outback Steakhouse Pro-Am.
The 52-year-old Price, a three-time major champion and 18-time winner on the PGA Tour, had a 9-under 133 total at TPC Tampa Bay. He birdied two of the last three holes.
"I'm not tired (of people wondering why I haven't won on Champions)," said Price, making his 39th career start on the 50-and-over tour. "You know, my game hasn't been in good shape. I mean, I want to win out here. Mark O'Meara and I came out the same time and neither of us -- we've both had a few close shaves, but we haven't won."
Price, from Zimbabwe, has taken the lead into the final round of three other Champions Tour events, but failed to hold on.
First-round leader Larry Nelson (71) was 6 under along with Jay Haas (68) and Mike McCullough (69). Lonnie Nielsen (69) was 5 under, followed by Hal Sutton (64) at 4 under. Haas is winless on Florida, going 0-for-113 -- including 0-for-11 on the Champions Tour.
Nelson took a one-stroke lead when he eagled the 14th hole with a long putt, but bogeyed the final two holes.
"I left it short of the green (on No. 18) and hit a bad chip (by blading it) and didn't get it up and down," Nelson said. "I probably had the wrong club choice on 18. I'm happy though and I think I have a chance to win on Sunday and to be one, two shots, even, back, or (keep up with) whatever Nick does coming in."
Two-time defending champion Tom Watson followed his opening 71 with a 74 to finish at 3 over. He's making his third start since having hip replacement surgery.