News
Nelson Moves Into The Lead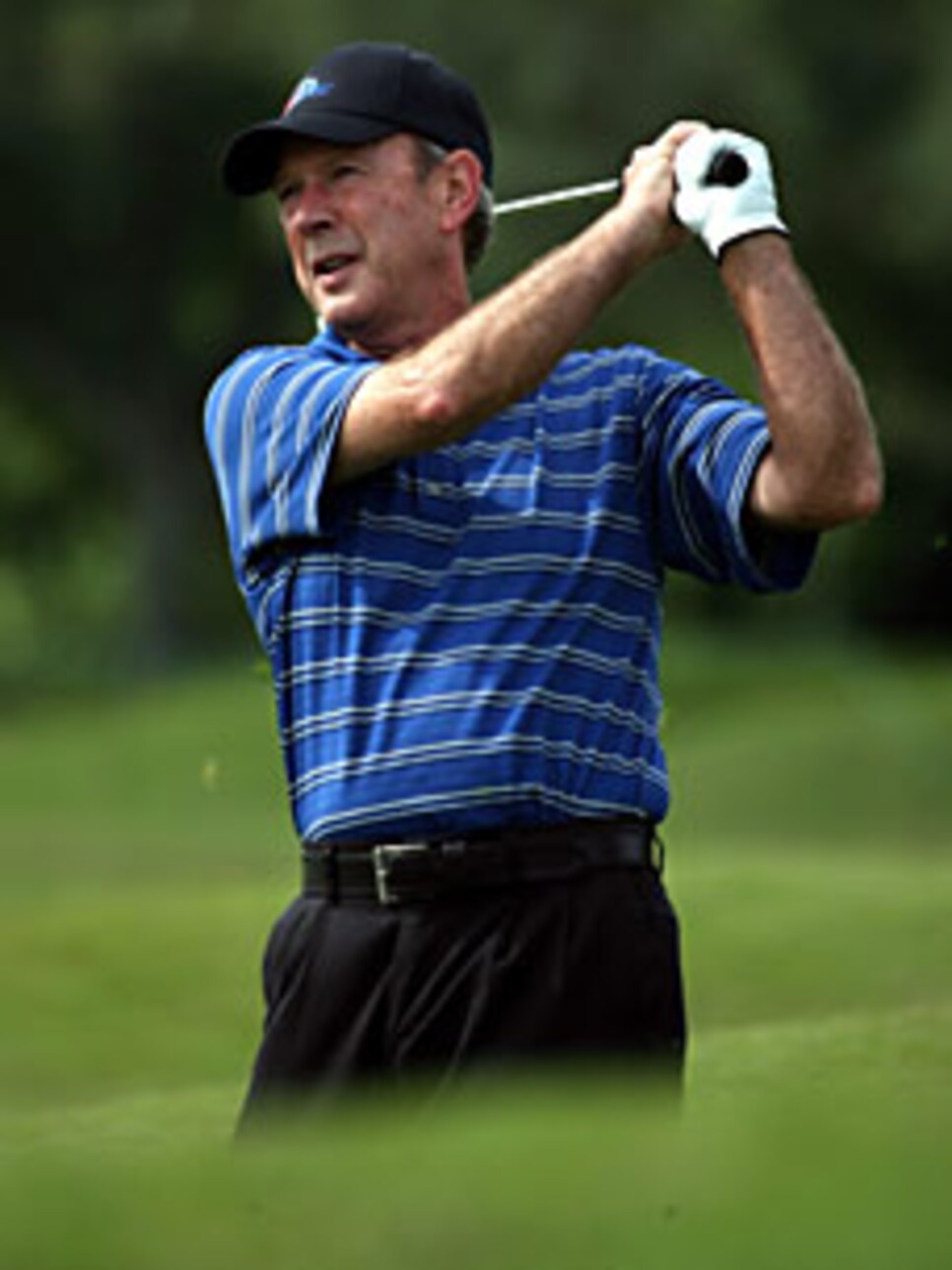 Nelson's last solo lead was back in September 2001 at the SAS Championship.
LUTZ, Fla. (AP) -- Larry Nelson shot a 6-under 65 to take a one-shot lead over Nick Price after the first round of the Outback Pro-Am on Friday.
Nelson got going with a chip-in for par at No. 13 at the Champions Tour event at TPC Tampa Bay. He then had birdies at Nos. 16, 1, 3 and 8.
"(No.) 13 was kind of the turning point of my day," said Nelson, a winner of three majors on the PGA Tour. "I chipped it in probably from about 25 feet for par. (It) looked like I was going to double (bogey) there, but as difficult as this pin was, I actually chipped it in. That kind of kept things going for me."
Mark McNulty and Mike McCullough had 67s, while Jay Haas shot a 68.
The last time the 61-year-old Nelson held first place outright was at the SAS Championship in September 2001. His last 65 was more than two years ago.
Nelson credits his score to a new putter, one he hadn't tested before the round.
"Today was the best putting round in two years," he said. "So I'm not going to practice anything this afternoon because I'm going to try to remember what I did (for) tomorrow."
Price, who also has won three majors, started off with a bogey at No. 12, but then birdied No. 13. He had five birdies on his back nine, including four straight starting at No. 5.
"I'm playing solidly and I'm hitting the ball where I'm aiming," Price said. "So I'm happy to be where I am."
Two-time defending champion Tom Watson, who had hip surgery Oct. 2, had a 71 with two bogeys and two birdies.
Haas, who tied for second with Scott Hoch in 2008, has never won an event in Florida, going 0-113, including 0-11 on the Champions Tour.
Hoch had four birdies and three bogeys in his 70. He had a chance to force a playoff with Watson on No. 18 in 2008, but lipped out a 4-foot par putt.
Scwab Cup leader Bernhard Langer also finished at one under.