News
Out and About: Tadd Fujikawa
Tadd Fujikawa, the first openly gay male pro golfer, talks about his battle with depression and why he hopes his story will inspire others.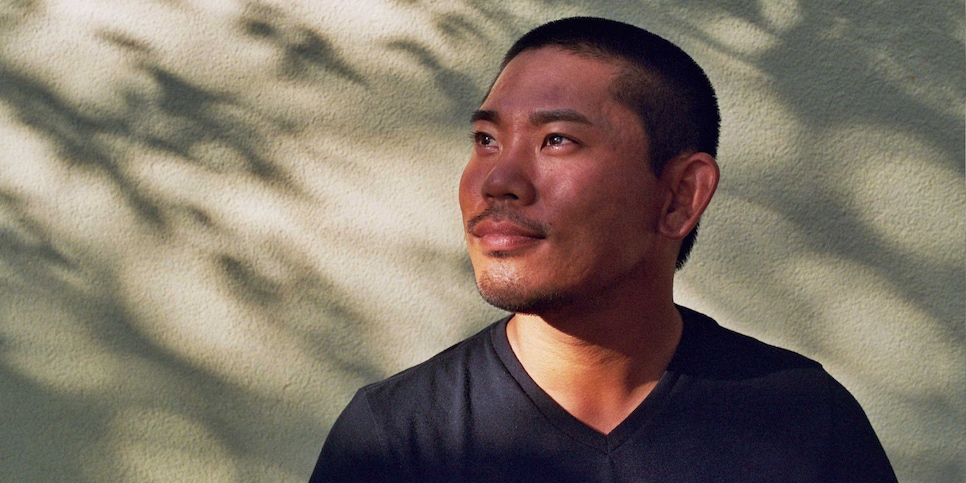 Tadd Fujikawa was a golf prodigy. At 15, he qualified for the 2006 U.S. Open at Winged Foot. Though he missed the cut, six months later he qualified for the Sony Open in Hawaii and became the youngest player in 50 years to make a PGA Tour cut, finishing tied for 20th. The Honolulu native decided to turn pro at 16. But since then, Fujikawa has played in only 13 PGA Tour events, and he nearly quit golf in 2014 when he lost his game and confidence. What people didn't know was that Fujikawa had a secret, one that manifested into severe anxiety and depression. On Sept. 10 of this year, Fujikawa, 27 and living in Sea Island, Ga., announced he is gay in an Instagram post, becoming the first openly gay male professional golfer. Two weeks later, Golf Digest visited with Fujikawa in Columbia, S.C., where he was preparing for a GProTour event. During and after his practice round, where he was joined in a cart by his mom, Lori, and his dog, Waialae, a chihuahua mix, Fujikawa talked about his decision to come out, his struggles in golf, and the impact he hopes his story can have. – With Alan P. Pittman
COMING OUT WAS A BIG DEAL FOR ME. My family was all that I really cared about. I first came out to my mom a few years ago. But I told my grandmother only a week before making my announcement on social media, and my dad and grandfather about an hour before. None of them suspected I was gay. I did a pretty good job of hiding it.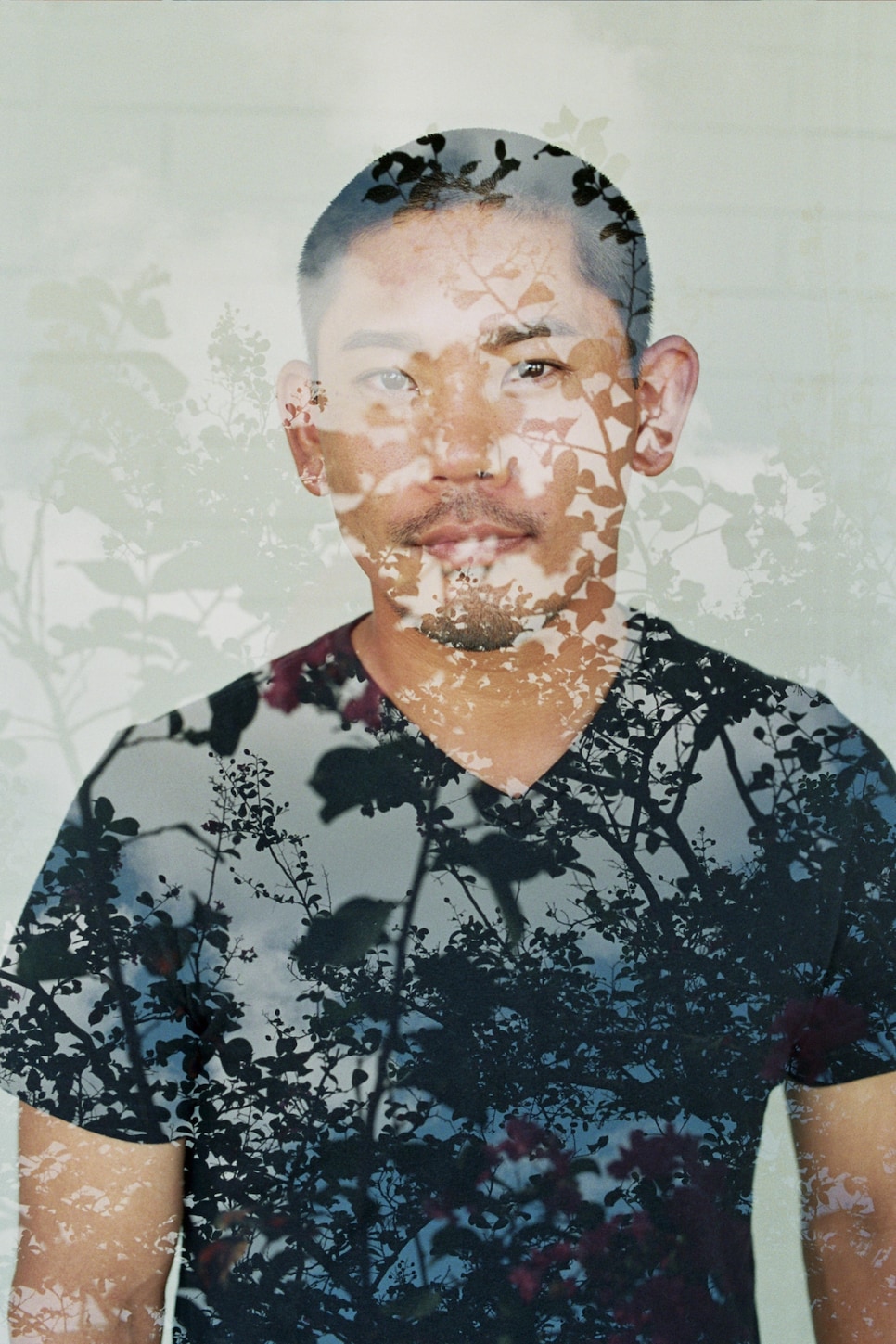 WHAT IF MY FAMILY LOVES ME LESS? This was my biggest fear. I think a lot of people who are gay have that little voice in the back of their head that wonders, What if? In some ways there's still a culture of shame surrounding being gay. When I made the decision to tell my family, I didn't know what to expect. But I was pleasantly surprised—and relieved. They all love and support me.
I DECIDED TO GO PUBLIC WITH MY SEXUALITY so that others like me won't feel alone. My purpose in life is more than golf. Golf is a huge part of it, but what drives me is my passion to change lives, and I want to empower people to be their best. I've seen other athletes, celebrities and my friends come out with their stories, and that gave me hope. I thought, Maybe I'll be OK. Maybe I can do this. One day, I'll be able to live carefree.
I'VE RECEIVED more than 1,000 direct messages or comments on social media in response to coming out. Most of them are supportive, many have shared their own experiences or have asked me for advice. It hits me hard because I know what they're going through.
I'VE HEARD FROM A LOT OF PROFESSIONAL GOLFERS. Mostly my peers, the ones on social media. On the PGA Tour, Justin Rose is probably the biggest name. He sent me a message on Instagram. Curtis Strange also sent me a message. I've never met him, but the fact he reached out was very cool. Esteban Toledo. I'm really close with him. A father figure in a way. He's been awesome. Quite a few LPGA players. Yani Tseng, Jane Park, Brittany Lincicome. All positive. Very supportive. I'm very grateful for that.
I'M NOT SURE why we haven't had a male golfer come out as gay before me. For sure the history and culture of golf is conservative. I was hesitant about going public for that reason. In team sports, I think it's harder to keep a secret. You're around your teammates for a good amount of time. Golf is a solitary game. You don't necessarily socialize off the course. You're able to hide more about your personal life. After I came out, I thought I'd hear from one or two male golfers in the closet, but it hasn't happened yet.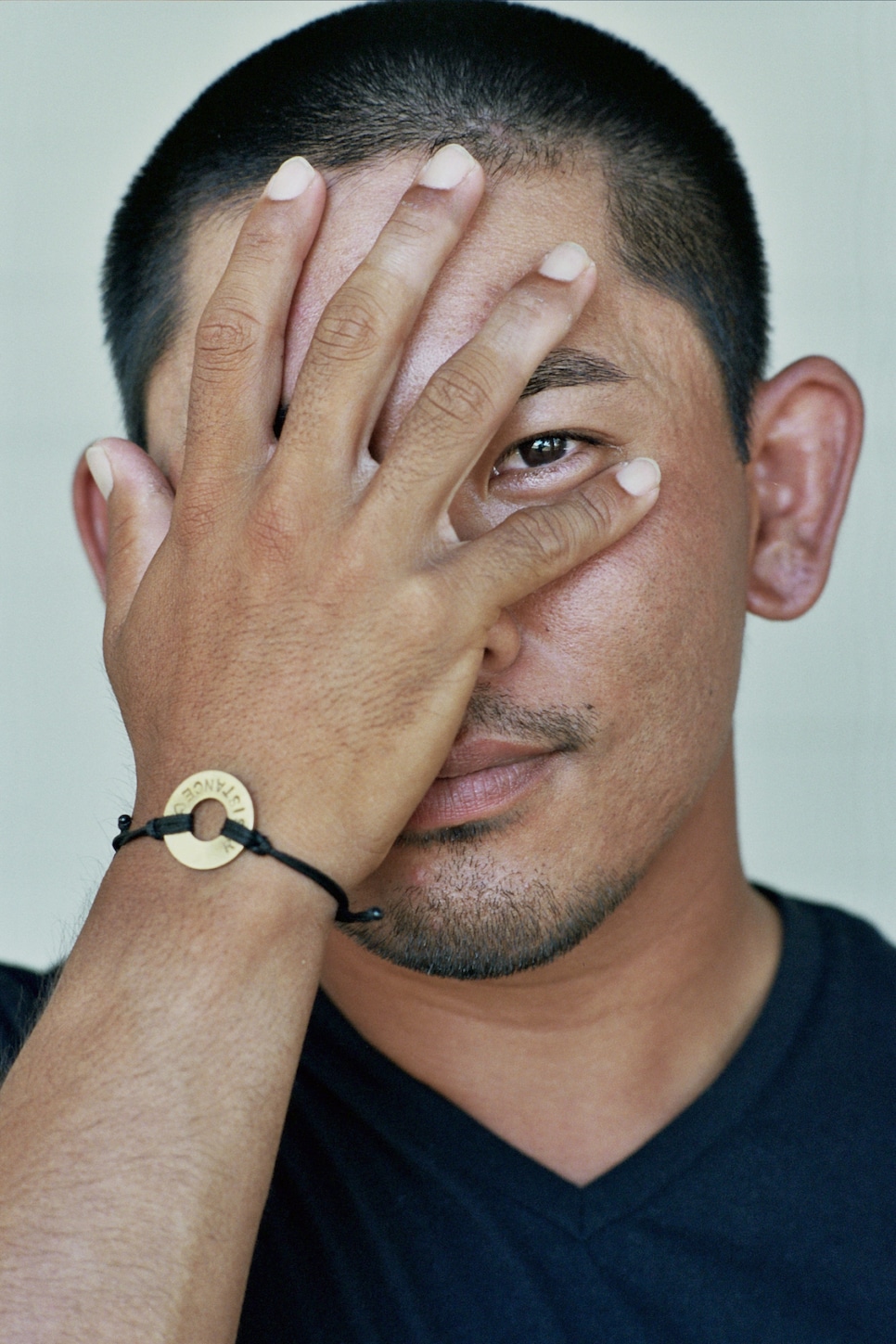 THE FUNNY THING IS, at my golf club—Brunswick Country Club in Georgia—it's predominantly an older, white, Southern men's country club. I wasn't sure what to expect. There's no gay community where I live. Not like Atlanta, or even Savannah. It's nonexistent. I have a bunch of friends at the club. People I can rely on, play golf with. To my surprise, everyone was extremely supportive. There were members who came up to me who read about me coming out and said it was great, and my closer friends at the club sent me messages of support. It was all really touching and positive.
"I want to help people who might be struggling with mental-health issues or their sexuality, and I believe golf is a great platform to do so."
THE ISSUE I HAVE with "coming out" is the fact that we still feel like it's necessary. We still feel there's something wrong with being gay. But there are still people committing suicide over their sexuality. Kids that get bullied every day. People who get beaten up on the street for being the way they are. As long as this is happening, it's still an issue and a big deal, and that's why I need to tell my story.
I'VE DATED A LITTLE BIT. I've been in a couple relationships. Nothing too serious, though I was in love once with my best friend. I'm still a virgin. Partly because of the secret I had and partly because of my personality. I want to wait until it's right. It's hard because as a golfer, I'm never in one place for long. I'm always traveling. I am getting a lot more messages since I came out, so maybe things will pick up for me. [Laughs.]
AFTER MY INITIAL SUCCESS AS A TEENAGER, things didn't quite go the way I had planned. The lowest point was 2013 to 2015. I lost my golf game. I lost my confidence. All my life, I had put so much effort into golf. That was my thing. Once I lost my game, I didn't have anything else to live for. And there was no hope in anything I was doing. On top of that, I had this secret about my sexuality. It was too much for me. I didn't want to get out of bed. I never tried to commit suicide. But there were times when it crossed my mind.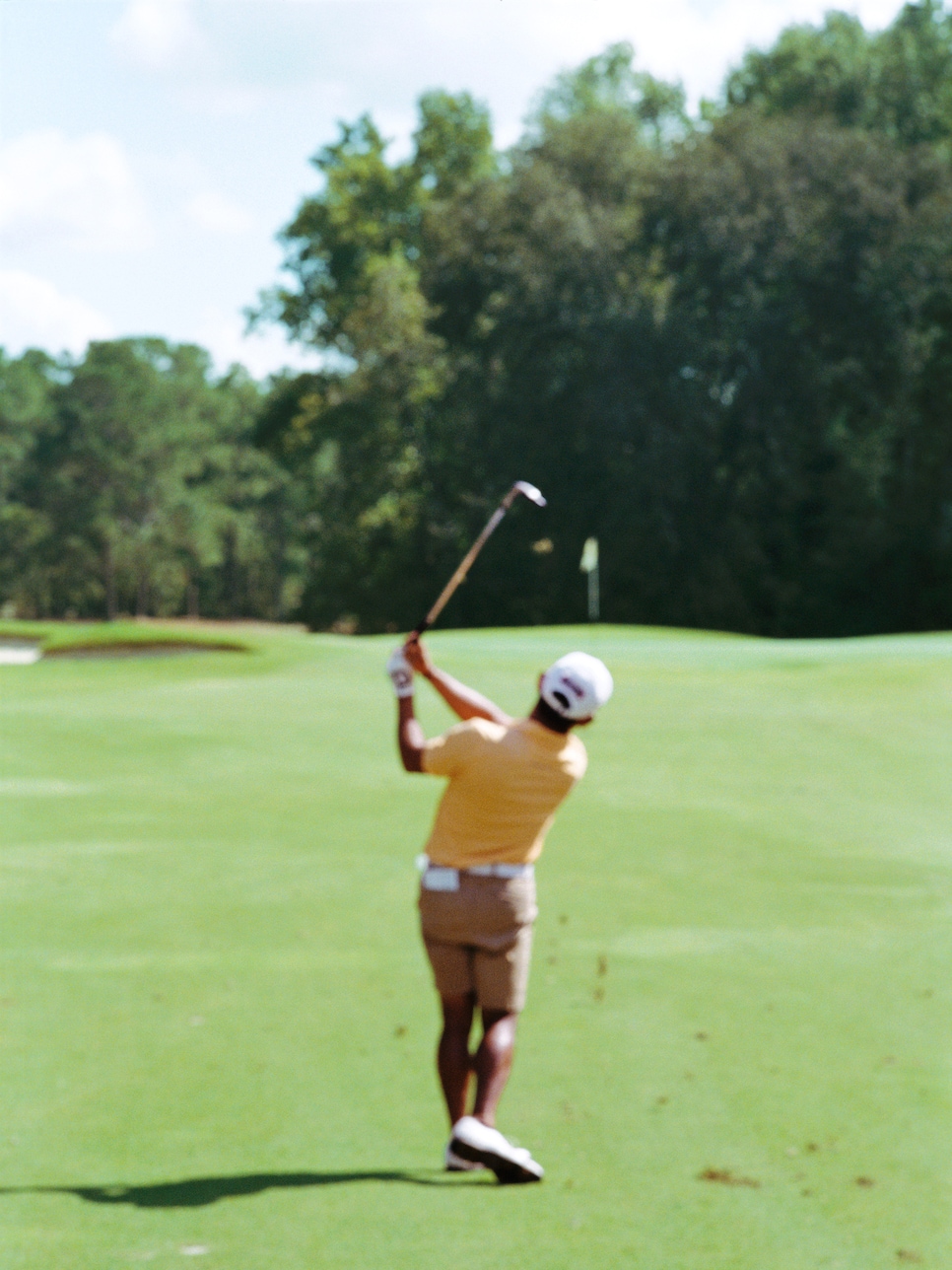 Photos by Alan P. Pittman
HOW BAD WAS MY GAME? Nobody really knows this, but I went through a time when I literally couldn't hit the ball. I'd get near the top of my backswing and freeze. I couldn't swing down, similar to what Kevin Na went through. I struggled with this off and on for a couple years, and I eventually worked through it. I talked to a couple sport psychologists, and my instructor, Hank Smith, and his wife, Bonni, helped me a lot. They're unbelievable people. When I came out, I worried what they would think. They're strong Christians who live in Georgia. But goodness gracious, they were so loving and supportive. It was unbelievable. Without them and my mom, I would've quit golf for sure.
MY MOM IS MY BEST FRIEND. She lives with me in Sea Island and has been to almost every lesson I've ever had. She understands the golf swing pretty well. She helps me a lot. She's another pair of eyes. Next year she might stay back in Hawaii. I am getting old. [Laughs.]
I'M FIFTH GENERATION, so my family is pretty Americanized. Still, there's a little bit of that Asian culture in us, and I was worried about bringing shame to my family. Elements of Asian culture are based on pride and strength and not showing weakness, and a lot of the things I'm going through could be perceived in that way. So I think in that sense I was afraid of showing that.
I HAVE NO REGRETS about turning pro when I was 16. The success I had was special. I didn't think of it as that great at the time. I just thought, OK, I enjoy golf. This is what I like to do. And I'm playing well. It never hit me what a big deal it was. I'm thankful for the opportunities that I've had, the people I've gotten to meet. I wish I was on the PGA Tour, but look at the person I've become. I've accepted myself, and by doing so I'm able to help other people. That alone makes all the struggles worth it. I'd go through it again if you told me that I'd be where I am at this second.
AS FOR MY GAME, it isn't back yet. I have a few things to work through. But it's moving in the right direction, and I can see my potential again. My next goal is to get Web.com status. The only reason I didn't quit is because mentally I wasn't 100 percent. If I were mentally good but just didn't have it, I'd be OK with walking away. But I'm not going to let the mental side make me quit golf. I'm going to keep going until I get to the point where I'm good again and see where I am.
I'M LEARNING TO LOVE MYSELF. It's a work in progress. But I'm in a place where I've fully accepted myself, and that was the biggest step for me. It's like starting a new life. I've been working on it for a long time, and I'm finally happy where my life is.

Photos by Alan P. Pittman
Editor's Note: *"Golf, Interrupted" is our new periodic series exploring the unique challenges of the modern golfer—addressing issues that range from identity to economics to the struggle to fit the game into our busy lives, and more. In our first story, Tadd Fujikawa opens up about his decision to come out as the first openly gay professional male golfer.