Our lobby has been overrun by golf bags
Here's a snapshot of our lobby at Golf Digest headquarters, which suggests either A) we're testing new golf bags, or B) there's a massive backup on a tee somewhere.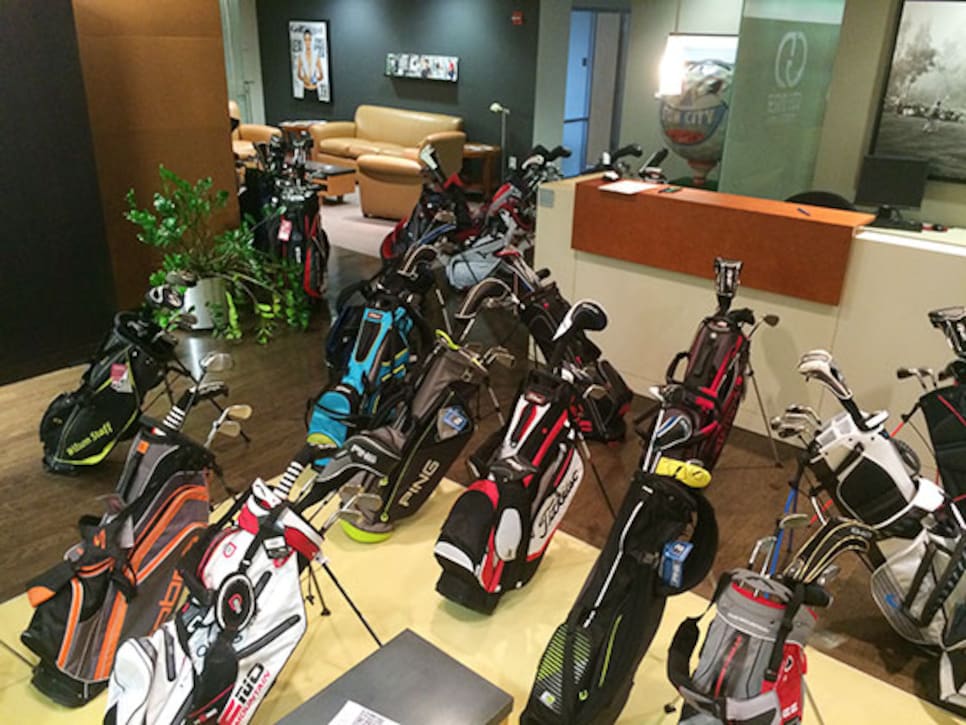 Actually, yes, it's that time of year when our equipment editors are reviewing golf bags for our annual bag Hot List. They started with 63 bags, which meant scrutinizing an endless assortment of zippers and dividers, straps, and water bottle holders. The best of the bunch will be featured in the Hot List in the July issue. Your assignment until then is to check out last year's bag Hot List for background.