If "Gambling is a disease of barbarians superficially civilized," well, call me a savage. Though I don't play poker or roulette or the slots, I've been guilty of laying down a buck or two on sports. (Um, legally, of course.) Athletics are engaging as is, but a little side action can take the entertainment to another level.
Keeping that in mind, we searched sportbooks the world over to find our favorite prop bets, wagers and odds for the 2016 Masters. And before you protest that gambling advice on golf's biggest event is sacrilegious, it's worth noting one of the most time-honored traditions of the Masters is the Calcutta pool run by Augusta National members.
Without further ado, here are the wagers that caught our attention for the 2016 tournament: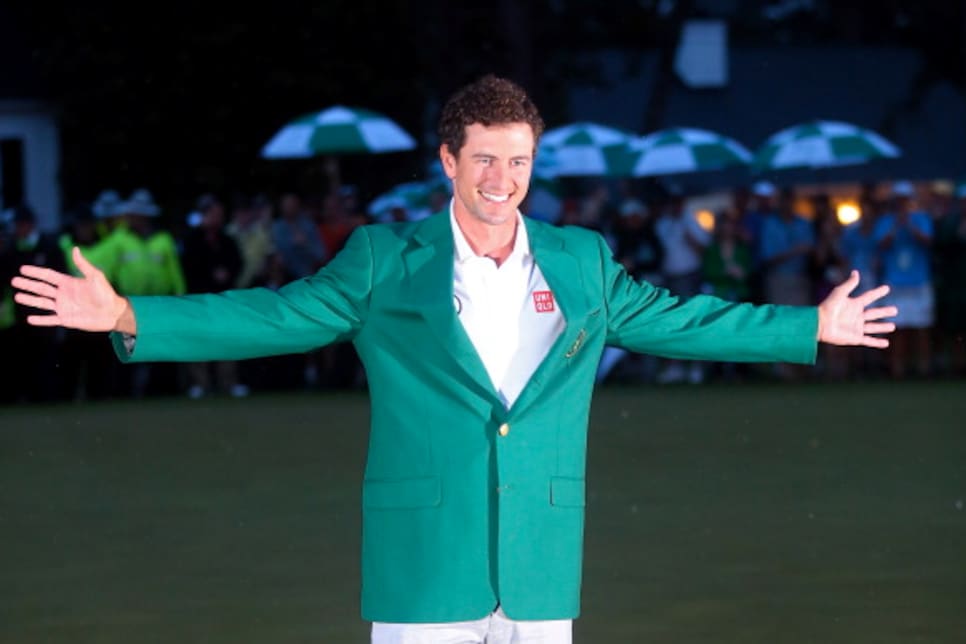 Winner's age: Over/under 30.5 years old
At first glance, this seems like a slam dunk, with Jordan Spieth (22 years old), Rory McIlroy (26), Jason Day (28) and Rickie Fowler (27) leading the charge for Team Under. However, high-rise, bright-light Vegas casinos are built on suckers who think they're savvier than the sharps.
The over on this wager gives one Bubba Watson, Adam Scott, Justin Rose, Louis Oosthuizen, Dustin Johnson, Phil Mickelson, Charl Schwartzel and Henrik Stenson. That's a murderer's row, my friends.
Going against Spieth, McIlroy and Day won't make you comfortable, but the depth and firepower of the over-30 crowd is too enticing to pass.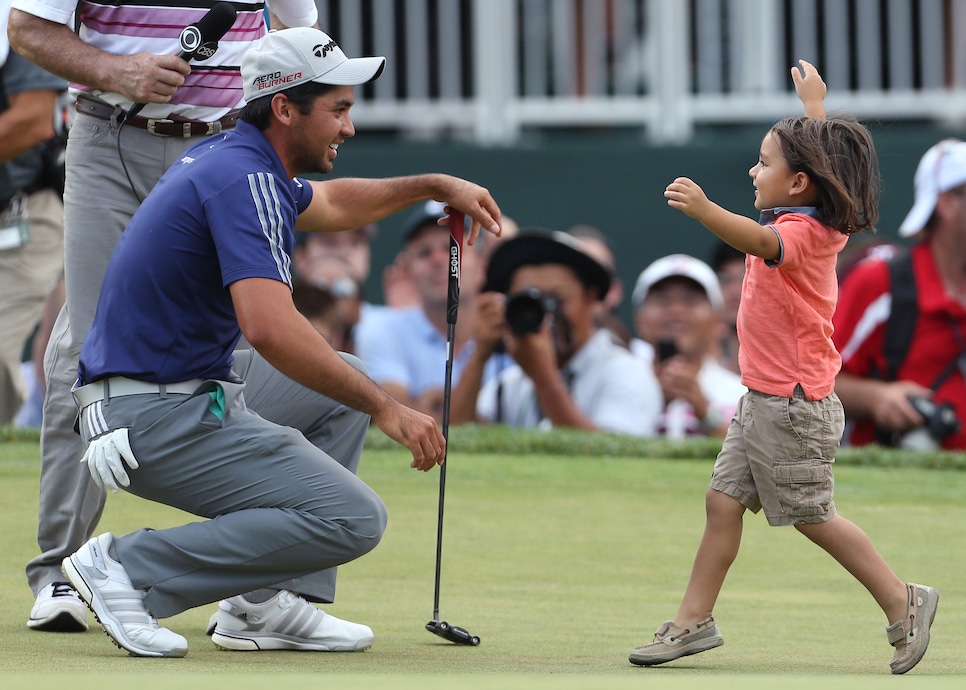 Who will the winner hug first? (Excluding their caddie) Child (+450), Parent (+1000), Wife/Girlfriend (+125), Wife holding child (+165), No hug (+1200)
No hug? What type of heartless bastard created this?
No winner in mind? The wife/girlfriend avenue in a safe route. If you do have a particular player, watch his past victories on YouTube to see how the celebrations commence.
Note: For those circling Jason Day, put ALL the money on the child wager.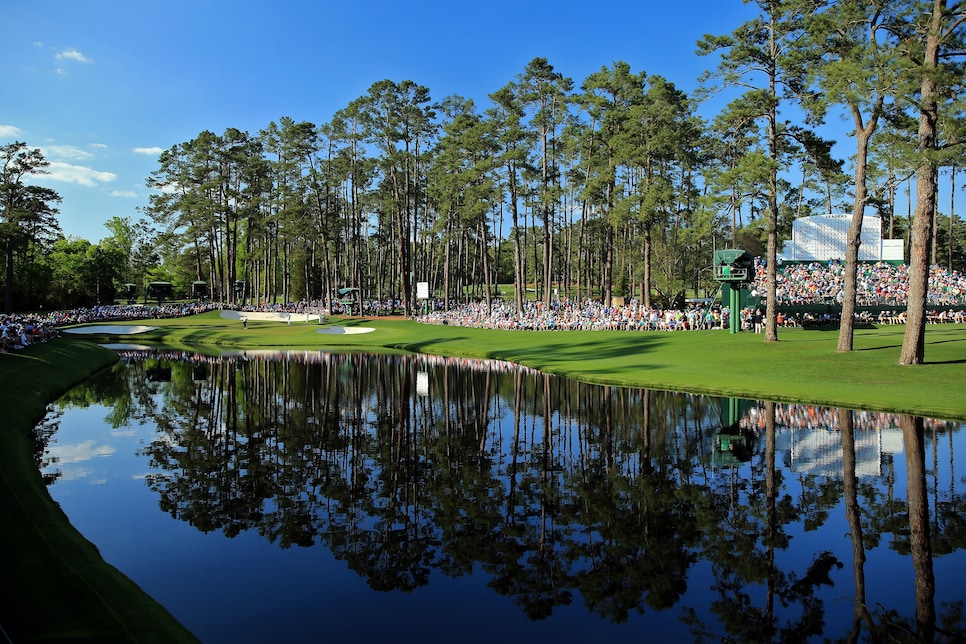 Winner's Sunday back-nine score: Over/under 33.5
Augusta National's back nine never fails to deliver the fireworks, both in spectacle and on the scoreboard. As such, this figure seems low...until you realize Spieth turned in a 35 last year in winning the green jacket, and Bubba a 36 in 2014.
The three Masters winners before that posted 33, 33 and 32 respectively, equating to a five-year average of 33.8. Again, Vegas knows what it's doing.
We've all heard that the Masters doesn't start until the back nine on Sunday, but both Spieth in '15 and Bubba in '14 had big leads over the final five or so holes, dialing back the aggressive play in favor of cruise control. If you think there's going to be a runaway winner, take the over. Personally I'm envisioning a barnburner, with the back nine facilitating its share of red numbers, hence why I like the under.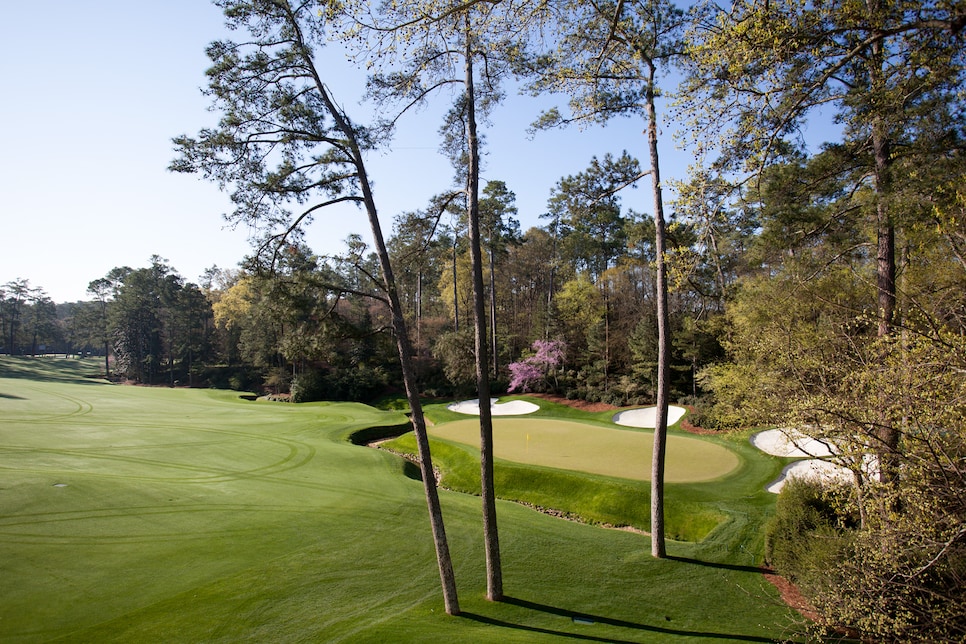 Eagles on the 13th hole: Over/under 14.5
Alluded above, when it comes to gambling, if you hear something that sounds too good to be true...it likely is. BUT, there are always exceptions, and we're chalking this up to recency bias.
At the 2015 Masters, 20 eagles were recorded at the 13th hole. However, in the seven tournaments prior, Azalea conceded an average of 9.3 eagles per year.
Moreover, Augusta National wasn't thrilled with the amount of "3s" in 2015, one of the reasons why the club is considering expanding the hole by 50 yards. Don't be surprised if the hole locations aren't as accessible in years past, equating to fewer eagles in 2016.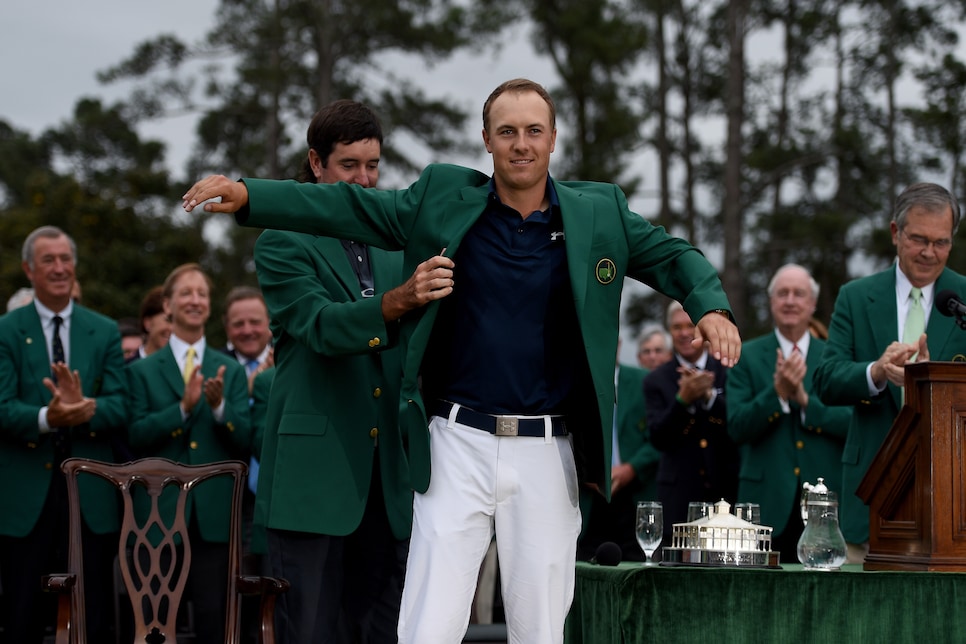 Winning margin: 1 stroke (9/4), 2 strokes (3/1), 3 strokes (5/1), 4-plus strokes (9/2)
Admittedly, I'm not gung ho on this bet, but I'm told it's one of the more popular golf props, so let's tackle it. In the last 10 tournaments, only Spieth's victory has been by four or more strokes, which the other options each happening three times. Due to equality rate in our 10-year sample, go with "3 strokes" as it offers the best payout.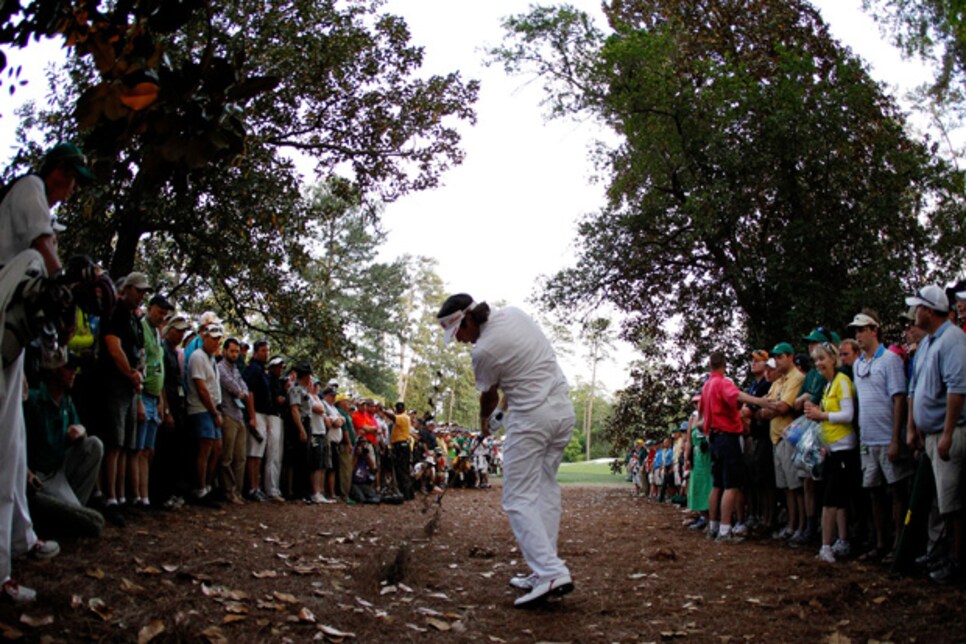 Will there be a playoff? Yes (3/1), Yes w/ 3-plus players (8/1)
Quick rant: Not a fan of the Masters' playoff format. Sudden death should start on No. 15, proceeding to the 16th before looping back to Nos. 12 and 13. I know this will never happen, but let the boy dream.
A playoff has happened in three of the past seven Masters, and five of the last 13 years. At 3/1 odds, that's a sound investment. Conversely, only one of those playoffs -- the 2009 Masters involving Angel Cabrera, Kenny Perry and Chad Campbell -- has been more than two players. Before that, the last one was 1987.
With a busload of guys coming in hot, I understand the temptation of a prospective robust playoff. Alas, at 8/1, I would avoid.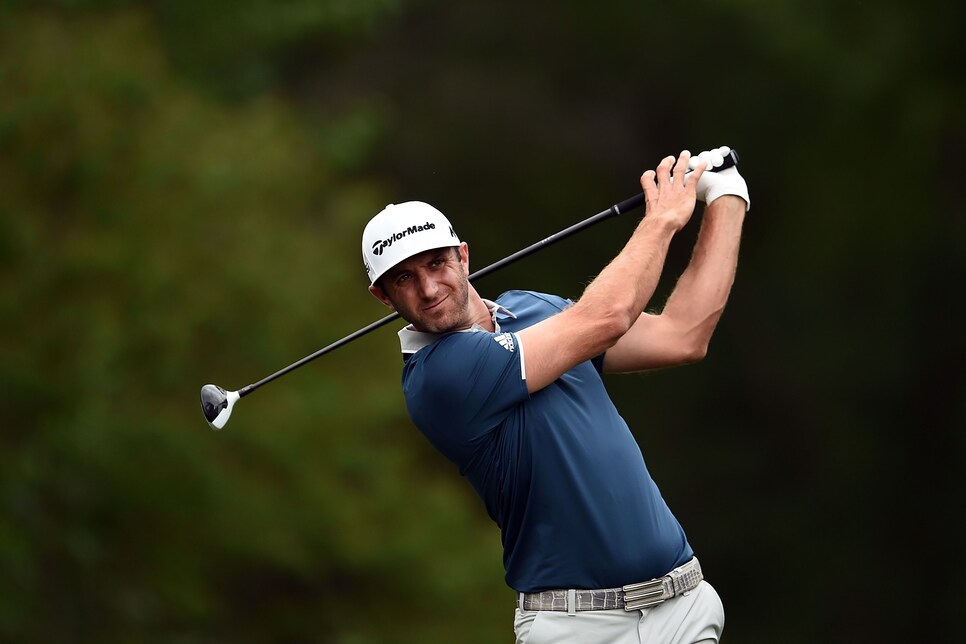 Thursday leader: Dustin Johnson (20/1)
Can't you picture the headlines? Major breakthrough? Dustin Johnson fires 64 for first-round lead.
DJ did finish T-6 last year, and opened the 2013 tournament with a 67 (only to reverse those numbers on Friday). Johnson's game appears sharp heading into Augusta, shooting a first-round 65 at the Shell Houston Open after a quarterfinals appearance at the WGC-Dell Match Play. For a man infamous for his early-round exploits, this 20/1 prop is worth hopping aboard.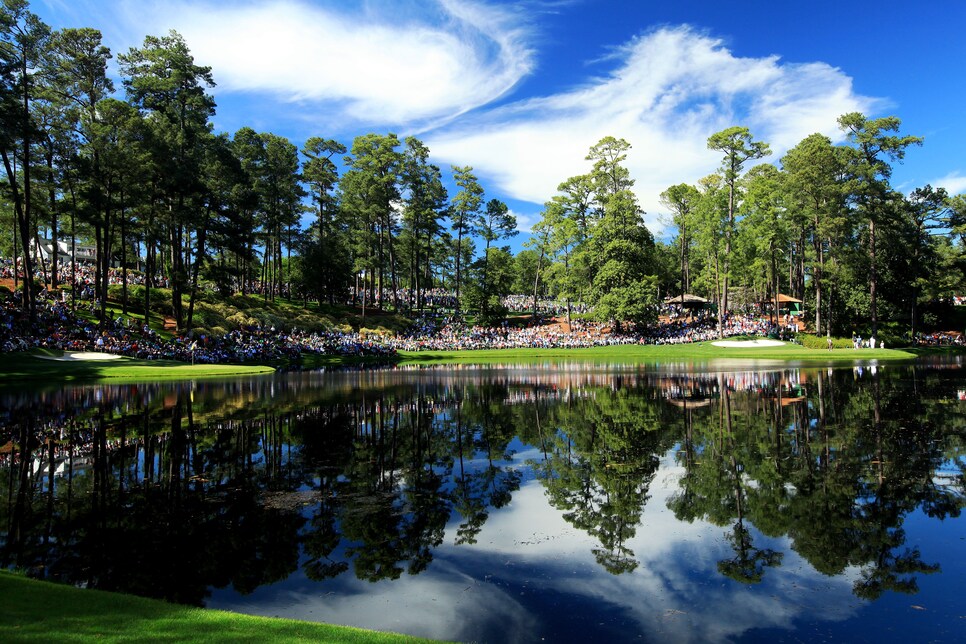 Winning Par-3 Contest Score: Over/under 21.5
Over: Only two players have gone lower than 22 in the past 12 years.
Winning Nationality: USA (-150), Europe (+250), Rest of the World (+350)
I bring this up only for parlay purposes. If you are picking McIlroy or Scott to win, double your bet by siding it with this wager.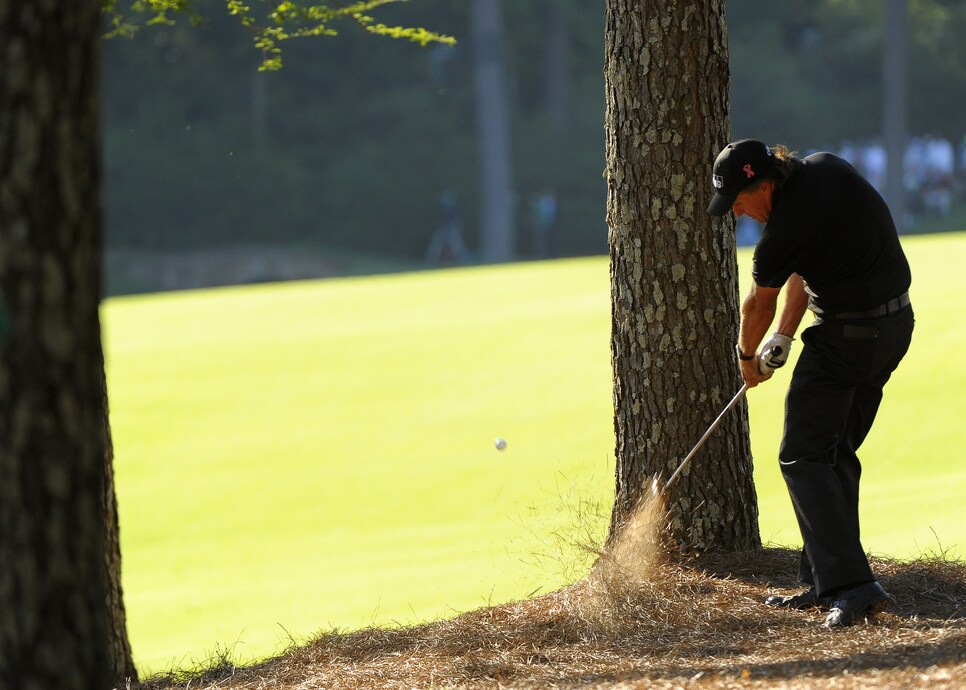 Will There be a Left-Handed Winner at the 2016 US Masters? Yes (+950)
Bubba stands at 10/1, Mickelson at 15/1. Don't bet one of these two without also going in on this prop as well.
(Pick a Player) First-Hole Score: Par (-225), Birdie or Better (+350), Bogey or Worse (+400)
In 2015, No. 1 was the fourth-hardest hole at the Masters: Just 22 birdies were logged against 198 pars and 84 bogeys or worse. Similar outputs in 2014: 21 birds, 178 pars, 97 bogeys-worse, making it the third-toughest hole. While this wager doesn't do a ton for me, the bogey package is the one to hit.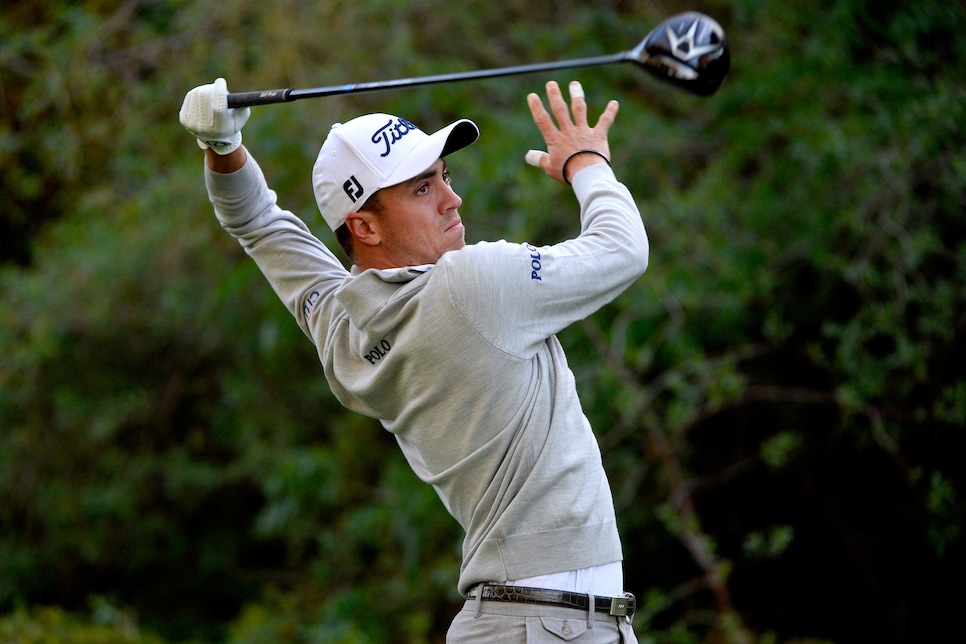 Robert Laberge/Getty Images
My Five Favorite 2016 Masters Winner Odds
His wife just had a baby, so he might be a little sleep deprived. Still, Willett's been one of the most consistent players in golf over the past six months, and has the fortitude and creativity to succeed at Augusta.
Bryson DeChambeau - 200/1
If only so you can be "that guy" to boast you bet on an amateur.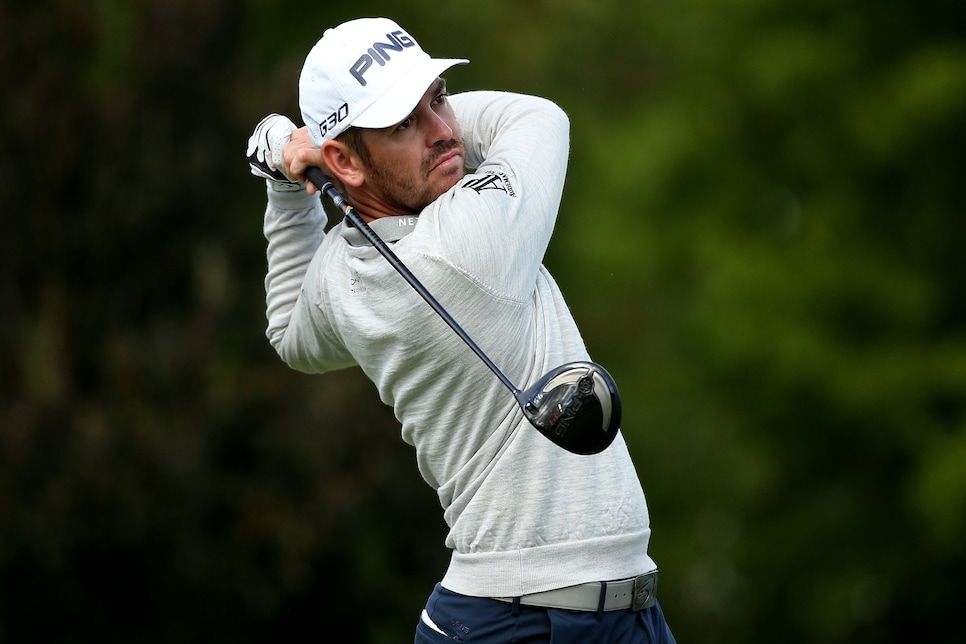 Just three weeks ago, this was at 42/1, a number that I might have put my entire paycheck on. (I said "might have," Mr. IRS agent.) Finished second at the 2012 Masters, had runner-up finishes at U.S. and British Opens last summer and is playing well in 2016 (second in Match Play, win on Euro Tour in February).
Rose has three top-10 finishes at Augusta, including a T-2 last year. Has gone under the radar this campaign, yet has been inside the top 20 in six of eight events. Straight-up, there are a handful of other players I like to win the Masters, but at 30/1, Rose's game undoubtedly has the ceiling to leave Georgia with the green jacket.