The Loop
Ottawa Senators injury list proves hockey is the most brutal sport on earth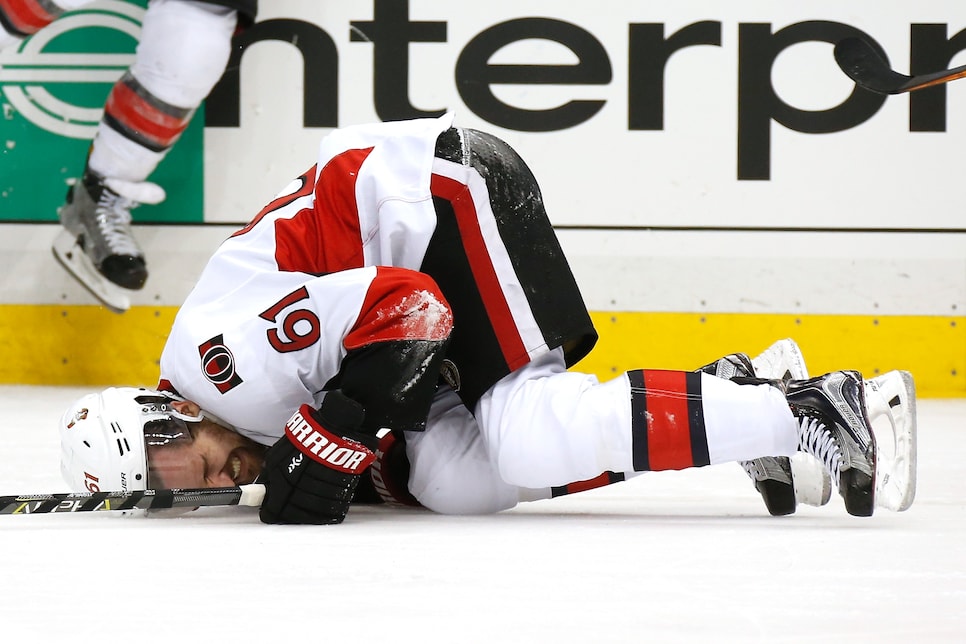 Hockey's tough guy lore is well documented. No helmet, no teeth, no problem, as the adage we literally just made up goes, and the Ottawa Senators more than lived up to that reputation this postseason. Don't believe us? Just listen to Sens GM Pierre Dorion as he rattles off the scroll-length list of injuries that his MASH-unit-cum hockey team endured during their Eastern Conference Finals showdown with the Penguins:
Here's how that looks on paper:
Erik Karlsson: Hairline foot fractures (in addition to muscle problems in said broken foot).
Mark Borowiecki: High-ankle sprain.
Alex Burrows: High-ankle sprain.
Cody Ceci: Broken finger (according to Dorion, he broke it 17 times over the course of the season).
Zack Smith: Pulled rib (not BBQ) and abdominal muscles.
Viktor Stalberg: Rib injury.
Chris Neil: "Significant" sprained hand.
Dion Phaneuf: Wrist injury.
Craig Anderson: Back injury (which, for a goalie, is decidedly not a good thing).
Derick Brassard: Shoulder injury.
Fredrik Claesson: Back injury.
Marc Methot: Finger injury.
Ryan Dzingel: Wrist injury.
In the immortal words of Clark W. Griswold: